By Jill Goldman, Special to UnionvilleTimes.com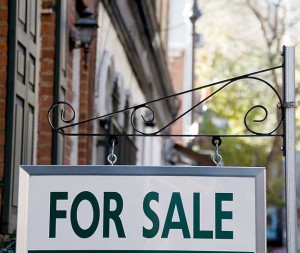 Have you seen that "news" story on Facebook recently? You know, the one that says that real estate agents sell their own homes for more money than they sell their clients' homes?
The original theory (not supported in any way by data from the National Association of Realtors) comes from the 2005 book "Freakonomics" by Steven D. Levitt and Stephen J. Dubner.  The book itself is actually very interesting but contains a lot of "theories" that may or may not be supported by actual statistics.  And statistics, as we all know, can be interpreted to reach a conclusion rather than instructing a conclusion.
The book theorizes that realtors use different strategies to maximize the price on their home than do when selling their clients' homes.  When you think about it, this theory really makes no sense.  Realtors only sell their own home a few times in their life, while selling other people's homes is how they make their living.  Why, then, would they abandon all home selling wisdom when counseling their clients, and save it all up for that one time they sell their own home?  Conspiracy theories aside, there is a much simpler explanation. Experienced and successful real estate agents learn a lot along the way.
They are required to participate in continuing education to maintain their licenses and usually participate in many more educational opportunities than just those that the state requires.  They also receive reams of feedback from buyers and agents on the listings they are marketing, so after a few dozen transactions, they get pretty savvy about what sells a home.
And what sells a home is always good condition, cleanliness, location and realistic pricing.
Always!
So why do sellers sometimes ignore their agent's advice?  I am sure there are many reasons, but I think the most likely reason is that sellers are tempted to believe that just because they know the most about the home, they know the most about selling it.  Believe me – nothing could be further from the truth.  I am not "dissing" sellers. I was a seller long before I was a realtor, and I understand the seller's temptation to think they know what's best. A qualified and experienced real estate agent brings expertise and experience to home sale staging, marketing and pricing.  That's why you hired a professional and that's what you're paying for!
So what happens if you convince your realtor to try it your way?  To just "test the waters" on over pricing before pricing realistically, or just "waiting for feedback" before correcting negative home features, "just in case" buyers are willing to overlook the negative features and pay them they want anyway? It is likely you will waste valuable time in the busiest weeks of the listing by overpricing and showing the home in less than ideal condition.  It is not likely that you will get what you want in a reasonable timeframe by doing that, and once you do reduce the price and correct conditions, the buyers who saw it first will not be back – they already bought something else.
Finally, the reason sellers with agents sometimes overprice a home in less than ideal condition is because they pick an agent who tells them what they want to hear, instead of what they need to know. So, sellers, choose an agent who will tell you the truth, show you the comparables and other data they used to formulate their advice, and then take their advice.  They want to sell your home for the most it can sell for – they work on commission so they share your motivation – and ignoring their advice will surely slow down the sale of your home!
As to the question of why real estate agents might be better at maximizing the price of their own home, that's easy – they take their own advice!