By Mike McGann, Editor, The Times @mikemcgannpa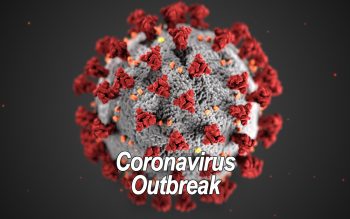 The Wolf Administration released details about the number of infections and deaths in the state's long-term care facilities and it shows the majority of the state's deaths from COVID-19 came at these facilities.
The state redacted info for facilities with less than five deaths (except for two, due to an apparent error) with some 155 facilities having between one and four deaths. 189 facilities listed 2,852 deaths among those facilities with five or more deaths, meaning more than 3,000 of the state's current death toll (4,624) occurred in these facilities.
In Chester County, the state cites 160 deaths from nine facilities with 14 more facilities showing between 1-4 deaths. Based on numbers released by the Chester County Coroner, Monday, those numbers appear to be roughly in line — with 204 deaths from county facilities recorded.
"Long-term care facility residents are among the most vulnerable Pennsylvanians, and we want their families to have the latest information on what is going on in the facilities in which their loved ones reside," Secretary of Health Dr. Rachel Levine said. "COVID-19 is a particularly challenging situation for these settings as they care for residents with serious medical conditions. We will continue to work to ensure the safety and wellbeing of residents through education, resources and testing."
Statewide, according to the state Department of Health (DOH) , the new case number dropped, falling to 610 new cases, for a total of 63,666. 119 new deaths were reported, bringing the state total death toll to 4,624.
In Chester County, 43 new cases were reported — for a total of 2,242. Four new deaths were reported, bringing the total to 224. Over the last two weeks, Chester County is averaging 47.1 new cases per day, more than twice the metric established by the state for it to move from Red lockdown status to Yellow partially open status.
On Monday, Levine announced that the Centers for Disease Control and Prevention (CDC) has sent three teams to Pennsylvania to assist with the COVID-19 response.
"We are so pleased to have this level of collaboration and assistance from the CDC to help our teams working in the field in Pennsylvania," Dr. Levine said. "COVID-19 is a particularly challenging situation for congregate settings, including large workplaces, food industries and long-term care facilities. These teams are assisting us in our response in these hardest-hit areas as we work to protect the public health and safety of Pennsylvanians."
These teams arrived in Pennsylvania on May 14. Since then, they have been working to become familiar with the situation across the state so they can begin providing assistance to locations in need. There are two teams assisting long-term care facilities and one team assisting food facility outbreaks.
Elsewhere in state COVID-19 news, Gov. Tom Wolf and Treasurer Joe Torsella announced Tuesday that many older homeowners, renters and people with disabilities will receive early rebates through the Property Tax/Rent Rebate Program. Rebates are typically issued starting July 1, but the governor and treasurer are issuing the rebates starting tomorrow to approved applicants. The governor also signed HB 1076 today, which authorizes the early distribution.
"This commonsense solution gives thousands of our older and vulnerable residents their rebates early when they need it," said Gov. Wolf. "I thank members of the General Assembly and Treasurer Torsella for working quickly on this issue so that we can provide this needed financial support. We also want everyone who is eligible for the Property Tax/Rent Rebate Program to know that the application deadline for the program has been extended so that everyone has the time they need to take advantage of the program. The deadline to submit applications is now Dec. 31, 2020."
The distribution of rebates by the Department of Revenue and Treasury is different than prior years. Rather than a large distribution of rebates on July 1, rebates will be processed and distributed on a first-in-first-out basis. This gradual process means some claimants will receive their rebates earlier than others.
Also, Wolf announced that starting Tuesday, businesses and employees in the real estate industry may conduct limited business-related activities statewide and provided guidance for this industry to operate in red phase and yellow phase counties.
"We continue to review our policies and the scientific data to determine the safest approach for all activities in the commonwealth," Governor Wolf said. "While at this point more than two-thirds of the state will be in the yellow phase of the state's reopening plan by Friday, May 22, we are still evaluating how industries may be able to conduct business appropriately in red phase counties, including the real estate industry.
"This industry impacts numerous types of businesses and Pennsylvania homebuyers who are in the process of, or considering, purchasing a home. It's critical that these businesses, regardless of whether they are in red phase or yellow phase counties, strictly adhere to all appropriate guidelines and guidance," Wolf said.
Previously, businesses and employees in the real estate industry were permitted to conduct limited in-person activities in counties in the yellow phase of the commonwealth's phased reopening plan. 
Additionally, Agriculture Secretary Russell Redding announced Monday that Pennsylvania has been awarded $255,373, from the U.S. Department of Agriculture's Farm to Food Bank Program, which the Pennsylvania Department of Agriculture will distribute to the Central Pennsylvania Food Bank to reimburse farmers for costs associated with harvesting, packing, processing, and distributing donated agricultural surplus.
"Long before COVID-19 was a threat to our health and food security in the commonwealth, the federal Farm to Food Bank plan was in the works, modeled after Pennsylvania's very own agricultural surplus program," said Secretary Redding. "We're looking forward to complementing Pennsylvania's program with this funding, to provide Pennsylvania's agricultural industry with some financial relief for donating their excess product to the charitable food system." 
Farm to Food Bank is a product of the 2018 federal Farm Bill – based on legislation introduced by Senator Bob Casey and championed by Congressman Glenn Thompson – and was modeled after the Pennsylvania Agricultural Surplus System (PASS), which was enacted into law in 2010 and first funded by Gov. Wolf in 2015. Pennsylvania's funds are equitably distributed through the Central Pennsylvania Food Bank, a Feeding Pennsylvania member, and their 13 subcontractors to procure surplus agricultural products from Pennsylvania farmers and food processors, The department's $1.5 million Pennsylvania Agricultural Surplus System serves as a match for the federal Farm to Food Bank Program.