By Kelly Hockenberry, Columnist, The Times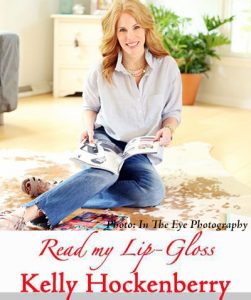 My husband and I have renovated several houses over the course of our twenty four years together. I'm talking top to bottom gut jobs. And, surprisingly, we've remained married through it all! I think we work well together during the process because we're aligned in our "big picture" vision and it carries us through the chaos. We laugh (now) when we tell the story of being able to see the basement through the holes in the living room floor in our first home. (Not kidding) Many people have questioned our sanity when we take on such projects. But, it's our twisted idea of fun.
We moved to Unionville when our boys were very young and have been in our current home longer than any other (eleven years). The close proximity to school and quiet neighborhood have made it an idyllic place to be. HOWEVER, we've recently gotten the itch to move. Our youngest will be graduating next year and it may be time for a new adventure. Listen, we're not ready to pull the trigger yet….but, we have started the daydreaming process.
In the meantime, I have (single-handedly) decided to do a little springtime sprucing up as a distraction. FYI, my husband is generally NOT on board with this plan because it usually entails painting, replacing light fixtures, or moving furniture. And, guess what? We've done all three things so far this weekend.
It started with an order I placed on Overstock for a new chandelier to hang in the family room. We had a ceiling fan that was never used and since I (also) ordered a new sectional couch (in grey VELVET. Like whaaatttt???? Enjoyable) I figured no time like the present to install a pretty light. Well, I happened to be out running errands when my husband decided to get to work and when I came in, he was up on a ladder in the DINING ROOM. Old light down and tools all over the place. Whoopsie.
Here's what made it so funny (to me and me alone, let me tell ya) is that I have wanted to replace that light forever, too…..I just have to pace the projects so as not to create too much tension. See, I'm the designer and my husband is the contractor. So, after I shop, my work is done. This division of labor seems fair to me, but has sometimes caused bickering.
Turns out that my Overstock chandelier was reasonably priced because it is poorly constructed. It's going back. So….now the family room AND dining room ceilings are bald of any light fixture.
The good news?
We have forgotten all about scouring real estate listings for new digs, for the time being.
The bad news?
Well, I guess I don't need to enlighten you…. Happy Weekend