Pack light, but pack smart when you head to the shore
By Kelly Hockenberry, Columnist, UnionvilleTimes.com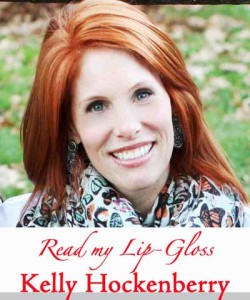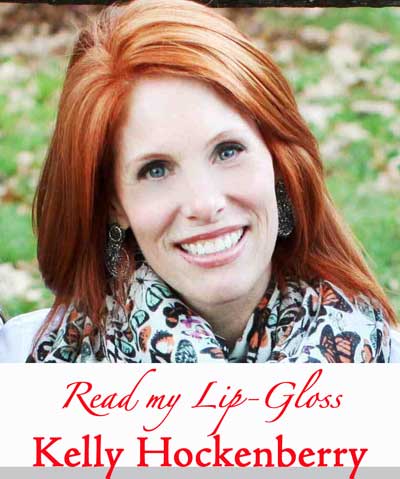 I looooove to go to the beach!  It is not officially summer (no matter how high the temperature gets) until my feet are in the sand and I can smell that delicious salt air.
Not to boast, but I think I may have perfected the ultimate weekend "Beach Bag" by whittling down to these fabulous essentials…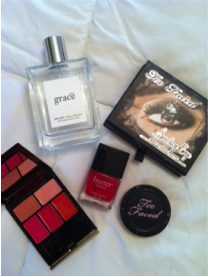 1. It is never a good look to have a caked on full face of make-up when it is 95 degrees and 100% humidity.  Keeping a lighter palette in the summer is infinitely more flattering.  Put away the dark lip liners and heavy foundation and think "dewy" instead.
My "must have" favorite fragrance (Pure Grace by Philosophy), Butter London red nail polish (both available at Chantilly Blue), Too Faced cream blush and eye shadow kit and a Kevyn Aucoin bright lip stain collection (both available at Houpette in Greenville) help to make me feel pulled together without going overboard.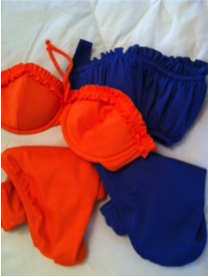 2.  I rotate approximately six JCrew bikinis in vibrant colors all summer long.  I love to shop at Target for my cover-up because I inevitably end up staining it with greasy sunscreen or self-tanner.  No sense expending lots of cash for something that will be tossed at the end of the season.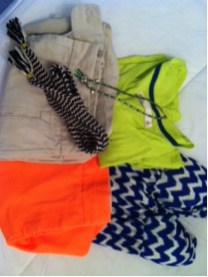 3. When I choose what outfits to bring along, I generally pick either a "brown" or a "black" story.  That means that over the course of the weekend, I only need to bring a brown sandal or a black one.  I know! You are sitting with your mouth open.  It's true!  For being openly high maintenance and a shoe lover to boot (ha!), I save room in my overnight bag by reducing the number of shoes that I bring.  It makes life much easier, trust me.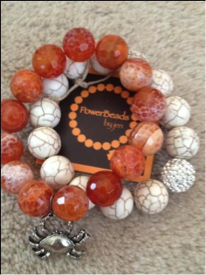 4.  I pack/wear minimal jewelry to the beach.  I LOVE these new PowerBeads by jen (available at Chantilly Blue) with the little crab charm! There may be a joke in there somewhere for why I would prefer a crab charm to any other sea creature….but, I digress…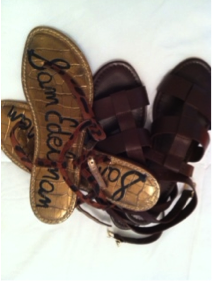 5. Sandals are a crucial summer accessory.  I have no less than 40 currently sitting on a shoe rack in my closet.  It is a problem.  The two in my bag for this weekend are my cheetah print Sam Edelman's (similar available at Ashley Austin) and JCrew dark brown gladiators.  Don't forget your pedicure!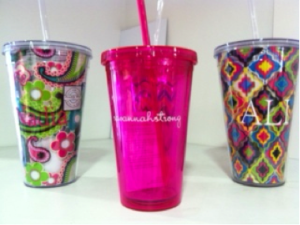 6. Lastly, have you seen these monogramed (and we already know how much I enjoy a monogram) tumblers at the Pink Turtle Boutique?  SO adorable and if you purchase the hot pink "Savannah Strong" option, proceeds go toward the fight to end pediatric cancer.  What a lovely way to stay cool and donate to a VERY worthy cause!
Wherever you celebrate this glorious Memorial Day weekend, do so with style and sass!  And please, share what is in YOUR beach bag in the Comments section below!
HAPPY SUMMER WEEKEND!