By Dr. Stephanie McGann, DMD FAGD, Columnist, The Times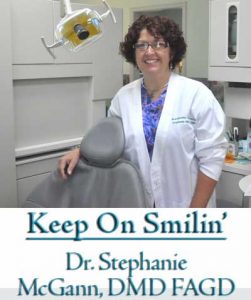 Hooray — it's time for the long awaited vacation.  I'm going to share some of the tips on how to handle a dental problem when you are away from home. Nobody wants a tooth problem but being prepared will help lessen the inconvenience and perhaps keep that vacation on track.
The best defense is a good offense. Or so the sports guys say. So when you're planning that dream vacation be sure to make sure your dental visits are up to date. Just like being sure you have any medication refills or information from your physician, the dentist is just as important.. By having a recent dental exam you will be able to take care of small things before they turn into bit things that can mess up your trip. If you have an ongoing concern your dentist can work out a plan to help lessen the likelihood of a dental emergency while you are away.You'll have peace of mind, and your dentist will have the most up-to-date information on your teeth, including x-rays.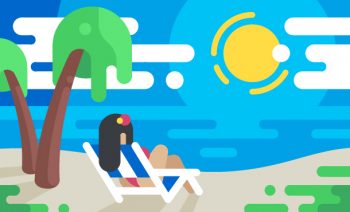 Even with great planning sometimes emergencies can happen. Be sure to have your dentist's contact info handy in your cell phone or keep a business card in your wallet. Many dental emergencies can be resolved over the phone. Peace of mind knowing that it is something that can wait till you get home may be all that you need.  If it needs something more your dental office may be able to offer suggestions.
If you are out of the country and absolutely in need of a dentist there are a few options you can take.  First, a call to the US embassy may help you find a US trained dentist. If you are on a cruise ship or staying at a large resort the concierge may have a list of dentists who are equipped to handle such emergencies. If you are visiting friends or relatives in a foreign country then their personal recommendation may be the best choice.
Forget something?. If you find yourself temporarily without a toothbrush, here are a few steps to get you through. First vigorously rinse with water (bottled water if necessary) this will wash away some sugars and bacteria.  Toothpaste on a washcloth or finger will also work as a temporary solution. Nothing works as well a toothbrush so be sure to look for a toothbrush with the ADA seal or at least a soft bristled brush. Even in the most remote parts of the world most major toothbrush brands can be purchased.
Packing your toothbrush is not as simple as it may seem.  At home we let our toothbrushes dry out. Most bacteria needs a moist environment to thrive.  However, taking time to let the brush dry before packing is not always possible on a busy travel day. A clean plastic resealable bag is the next best thing. Keep the wet bristles away from other packet items in important. When the next destination has been reached, let it out and give it a chance to dry.
A dental health travel essential is sugarless gum. Always have some on hand. If ear pressure is a problem during take-off and landings, chewing gum can help relieve that. Regular use of sugarless gum, especially those sweetened with xylitol and can help reduce the risk of cavities. Vacation is always a time where we eat all sorts of wonderful  (aka sweet) things so chewing sugarless gum after those sweet treats is a great way to protect our teeth.  Sugarless gum is an essential part of a dental first aid kit. A small piece of sugarless gum can be used as a temporary filling if a filling comes out.  Sugarless gum can also be used as a temporary cement if a crown or bridge comes loose while on vacation. If a tooth becomes sensitive to hot or cold, covering it with a band-aid of sugarless gum may keep it under control until your can see your dentist at home.
When in doubt, use bottled water. If you are unsure about the safety or cleanliness of the local water, use bottled water to brush and rinse your toothbrush. As a seasoned traveler I had to misfortune of being sickened by local water. It's no laughing matter.
Once you get home, get back into your normal routine. If you let your oral hygiene slip then spend some extra time each day on your brushing and flossing. If you over indulged make an effort to eat more healthy. Its normal to have your regular routines upset during vacation, it's actually what vacation is all about. Just remember that it will take some time to get things back on track.
Have a great summer!
Dr. Stephanie McGann, who has more than two decades of dental practice experience, is a resident of the Unionville area and owns and practices at Rainbow Valley Dental, in Valley. She is a past President of the Chester/Delaware Dental Society and she is a Fellow of the Academy of General Dentistry.