By Gail Suplee Tatum, Columnist, The Times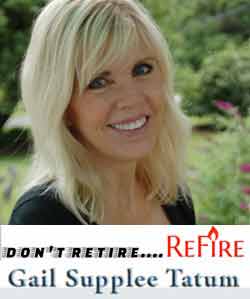 As the sun sets earlier each night and the periodic crispy evenings have returned, we are reminded that the season of fall will be upon us in the blink of an eye. Did it go fast for you?
Time passes. The days, the months, the years go on. In spite of that, we often times try to hold on to the season that we're in and the moments in that season, because, isn't it true that each season holds its own special qualities to anticipate and look forward to?
Each moment of the year has its own beauty. —Ralph Waldo Emerson
Do you have an emotion behind the end of summer and the change of the season, or is it just like putting one foot in front of the other, meaning it happens, so just go with it? Most of the people I know and have talked to have very specific emotions behind the unofficial end of the summer. There are those who can't wait for the colder weather and those of us who embrace the heat and aren't looking forward the bundling up with coats and hats and gloves and scarfs! No one has ever just shrugged their shoulders and said, "Whatever!".
However you interpret Labor Day weekend and the unofficial end of summer, choose one of the following actions that work for you.
Soak in every last drop of summer by continuing to go to the beach or the mountains or relax by the pool or on your back deck or patio and feel the warmth of the sun on your face. Don't be sad and wish the summer away when there are still almost three weeks of it left! If you're a warm weather person like me, you'll be outside as much as possible for as long as possible!
For some, it's about saying good bye to sun and fun and looking at the Labor Day weekend as the end of summer with readiness to get back to a regular business schedule and eager to close out the year powerfully. If you fall into this category, then you, like me, may have caught up and made significant headway on projects that have been hanging loose because what was needed was a long stretch of quiet time to focus on those projects.
Make plans! Fall is an amazing time for all things pumpkin spice, changing colors, warm apple cider and looking forward to the upcoming holidays and events. There is much celebration in these last three months of the year.
You may fall into all three of the above categories. As I'm writing, I realize that I am one of them. I will soak in every drop of summer, yet I took the Labor Day weekend, not only to visit, catch up with friends and have fun, but also to take those quiet moments to tackle my projects that have taken a back sit for too long. In addition, thinking about events and the holidays ahead and making plans to be with family and friends and all the preparations that go into that, will go fast.
Take this first month, in the last quarter of the year, and think about what you will be celebrating, what events you will take part in, how will your holidays unfold and who will be in your company. Make a list of what you want to accomplish by January 2020 and how you can impact those around you and the world! Each person has the potential of making a positive impact on the world. It all depends on what you do with what you have. Gary Chapman
It's astounding to think that there are only three months left in this year! I have found that this time of year flies the fastest because there is so much going on! Keep your eyes and heart open to savor every precious moment. Don't miss the magic!
Author, Stanley H. Horowitz, summed up the seasons quite eloquently. Winter is an etching, spring a watercolor, summer an oil painting, and autumn a mosaic of them all.