You can still travel by air and look good doing so
By Kelly Hockenberry, Columnist, UnionvilleTimes.com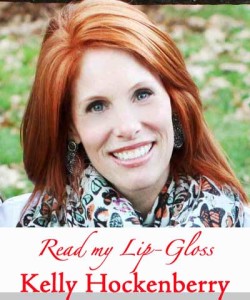 We are rapidly approaching Spring Break week and many will be jetting off to exotic locations! (Exception = Hockenberry family, who, thanks to a $3,000 car repair bill, will be firmly planted in good ol' Unionville)
I must say that I have old fashion values when it comes to flying.  I long for the days when people dressed up to board an airplane.  It was (and still is, for pete's sake) a luxurious privilege.  Nowadays, you see frumpy, unkempt ragamuffins in pajama bottoms and slippers.
WHY??
Please, please, PLEASE do NOT give me the dreaded "COMFORT" excuse.  I refuse to listen to it.  There are many ways to achieve "comfortable" without appearing homeless.
When I fly, I prefer to wear a maxi dress in a jersey knit fabric.  BEFORE YOU LOSE YOUR MIND (because I know that there are a good many of you who just snorted in disgust at the suggestion of a DRESS to travel in….hold your fire for a minute), let me explain.  A maxi is long, so, it covers the legs and the choice of fabric makes it FEEL like sweatpants without actually BEING sweatpants.  Get it?
I throw a cardigan on and wrap a large light- weight scarf around my neck.  The scarf will replace that itchy, napkin size, who-knows-who-had-it-before-you, blue airplane blanket.  See?  Functional AND chic!  It's a win-win!
Always wear some type of slip on thong or sandal for ease of removal through security.  Although, I suggest putting a pair of socks in your purse so that you aren't barefoot on that disgustingly dirty floor.  Ewwwww!  And, don't forget your mandatory pedicure prior to going away….VERY important.  Bare toenails are unacceptable, ladies.
I love when I read in magazines that celebrities take a facial tonic spritzer to spray on them mid-flight.  As high maintenance as I am, I have never tried this.  However, I won't lie, it sounds delightful.  And, I'm sure the extra- large man hogging your arm rest wouldn't mind the droplets of rose water on his forearm…
I absolutely do not forget some sort of hair tie.  I rarely have time to do my hair before a flight because we tend to be the type to book flights that leave at some ungodly hour.  Wearing a messy top-knot is in vogue right now anyway!
I must have lip gloss.  It serves a dual purpose.  First and foremost, it makes me feel better and distracts others from the dark circles under my eyes and secondly, it is hydrating in the dry, stale cabin air.  (How's THAT for rationalization?)
Finally, I suggest:
A large bottle of water (keeps your skin from drying out and looking extra-wrinkly)
Gum or mints to freshen your breath
A large pile of magazines to distract yourself from the three year old behind you that kicks the seat every two minutes and your own children who start the mantra of "how much longer?" ten minutes after take-off.
For all of you lucky peeps that get to blow this popsicle stand for somewhere fab, BON VOYAGE!
Fly safe AND fashionable!
Happy Weekend!