By Kelly Hockenberry, Columnist, UnionvilleTimes.com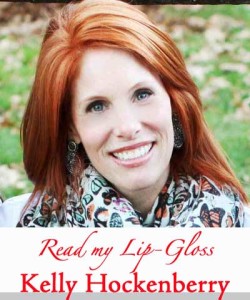 This weekend marks the 1st birthday of this column!
Yes, it's true!
And, I have had THE BEST TIME writing an article every week for the past twelve months.
I must admit that I find it hysterical when I hear people describe my fashion opinions/musings as "controversial."  As if telling women that they deserve to wake up in the morning and put on an outfit that is flattering and shoes that are current is somehow "risqué."
And, suffice it to say, I'm never going back on my "no Disney themed sweatshirts" or "acid wash carpenter jean shorts allowed" policy for men no matter how many hateful comments go in that inbox!
My hope for this weekly Sunday rant is that I make you laugh, make you smile and make you stand in front of your closet for a few minutes throwing out everything that I deem "unworthy."
Controversial?
Honey, you ain't seen nothing yet….I still have a tattoo article to write!
In the meantime, I have decided to divulge 12 random things about me that you may not know, even if you are a regular reader (because, heaven knows, I have confessed to a multitude of unflattering aspects of my personality in my writings)
I prefer to chew only a half piece of gum (even though my husband assures me that my mouth is big enough for a whole one)
I love to pull out loose teeth and remove splinters from anyone who will let me.  Basically, this makes me a sadist and I'm OK with it.
I will not leave the house in the morning until the shades on the upstairs front windows are pulled up and perfectly level.
I brush my teeth no less than 4 times per day…and I have the receding gum line to prove it.
I do not like to watch people eat ice cream.  It makes me nauseous.
I refuse to wear a Pandora bracelet or a Jane Seymour Open Heart pendant.
I wake up 4 times a week at the crack of dawn (literally) to take Spinning at the Y and I love/hate it.
I drink no less than 24 ounces of coffee per day (sometimes that is in one sitting)….is that bad?
I have two sisters: one is blonde and one is brunette…and, we have the same father (supposedly).
I spend a boat load of time on Pinterest pinning recipes and home décor ideas that will never see the light of day.
I can't do 5th grade math.  At all.
I am convinced every time that I play Powerball that I will win.  So far, I've been wrong.
I love to write about things that help me express aspects of myself that most people (wisely) keep to themselves.
Is that provocative?
Perhaps…but, would you really tune in on a weekly basis if I only wrote about what to wear with white jeans?
I hope not!
My goal for the future of this column is to expand the horizons of "what is fashionable" to include home décor and travel ideas! The possibilities are endless and I hope that all of you will come along for the ride!
As always, thanks for reading….
Happy Weekend!