Stella & Dot offers fashion items for virtually any budget
By Kelly Hockenberry, Columnist, UnionvilleTimes.com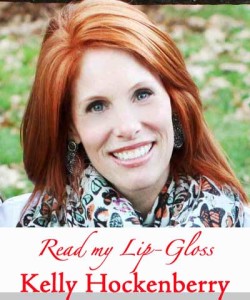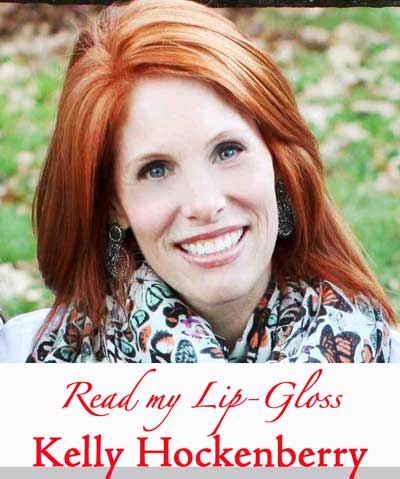 We have all been invited to a million "home" parties over the years: candles, kitchen supplies, make-up, skincare, etc.
You dread getting the invitation and dread even more actually showing up and feeling pressured into purchasing something that you know you will NEVER use.
Listen, it is HARD to be a working Mom.  I am all for trying to find creative and non-traditional ways to earn extra cash and I love to support ladies who work so feverishly to generate an income while raising babies.
Thankfully, there's a new home party in town that you will look FORWARD to attending…
Enter, STELLA & DOT (and my friend, STAR stylist, Missy Bryan)!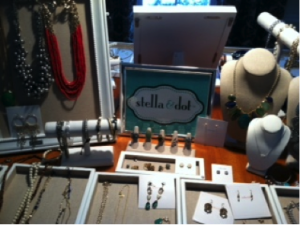 Last Sunday afternoon, I gathered 10 girlfriends and hosted a party.  It was SO much fun and a welcome few hours of fashion and fabulousness!  (I kicked my boys out of the house!)
This amazing collection is packed with beautiful, trend setting, statement-making pieces that range in price from $20 to $300.  Half of the line is UNDER 50 dollars!  What, whattttt??  Yep, it's true!
From initial charms and birthstones (customize a necklace reflecting your family), to big colorful chunky items to delicate sterling silver… there is a fancy little bauble for EVERY budget!
Exhibit "A" (some of my FAVS):

Missy is an expert in helping you select the perfect accessory to complete any outfit.  Because, to be honest, there is SO much to choose from, it can be overwhelming!
The proud mamma to three beautiful girls, Missy's passion for fashion has blossomed into a career in which she has the opportunity to train and coach other Stella & Dot stylists.  And, she is always searching for more girls to add to the team!
Holding a trunk show is a great advantage to the lucky hostess!  You can receive 25% of the total price of jewelry sold at your party to spend on the Stella & Dot pieces you desire!  Plus, 50% off several additional items!  PLUS ( I know! This is CRAZY!!)  an extra $100 if you book in JANUARY!  That only gives you a few more days!  Eeeeeek!  Do it NOW!
For something as simple as "liking" Missy's page on Facebook, you have the opportunity to win a $25 gift certificate!  Go to www.facebook.com/missylovesSDjewels to participate!
You must be exhausted by all of these fantastic offers….but, don't stop reading…
I need to add my "2 cents" when it comes to buying this jewelry:
Go Big or Go Home!  (sounds bossy, huh?)  I mean, there are some GORGEOUS, stand-alone necklaces that will stop traffic.  Every girl should invest in something breathtaking that can be worn to a black tie event or with a button down blouse and jeans.  Think of it as your "signature".
Colorful Earrings!  Having saturated pigment close to the face is always flattering.  Buy a large green stone or a faceted clear blue crystal to brighten up your eyes.
PILE on the bracelets!  This trend is so easy to wear and allows you to indulge in excess!  The more beads and bangles you can pile alongside your watch, the better.
Don't hesitate to contact Missy at:
www.stelladot.com/missybryan  OR   missybryan@verizon.net
It is a fantastic way to gather a group of girls for a few hours of "dress-up".  Tell Missy that Kelly sent you….and don't forget to invite me to your next Stella & Dot party!
Happy Weekend!