Happy Fourth of July weekend! This is easily one of my favorite holidays. Fireworks on the beach with family and friends, what could be better? In the spirit of patriotism, I have created a red, white and blue Sunday Super Six that I looooooove! Here are the details: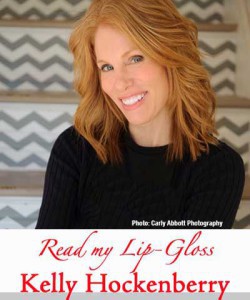 ● Sissy Yates Design layering necklace: ­ Available locally at my favorite KSQ boutique, No.109 shop, this bauble reminds me of beach glass. It is the perfect length to combine with other, longer pieces for an easy, boho look. Find these at 109 State Street, Kennett Square.

● Madewell Embroidered Stitchtake Dress: ­ There is no better outfit on a sultry, summer day than a lightweight, cotton frock. The navy colored embroidery provides the perfect pop of color. I imagine wearing this dress with strappy sandals and bright red lipstick. Shop here: http://bit.ly/1R3FXdt

● Fourth of July cake: ­ I found a blog post with lots of ideas for your holiday picnic. How pretty is this cake? Easy, too. If a recipe has more than 6 ingredients, I'm out. This is even a bit healthy since it is covered in fruit! (Rationalizing at its best) http://bit.ly/1mgUMxd

● Firecracker cocktail: ­ Of course, closely following the antioxidant rich dessert is some booze to wash it down with! Muddling watermelon, vodka and lime and combining with simple syrup is my idea of a sparkling spirit. Cheers to time off from work! Click here for the recipe: http://bit.ly/1CMRsxK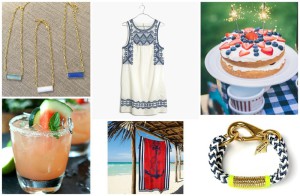 ● Walmart Oversized: towel ­ Perfect for the beach, pool, or spread out on the lawn, this oversized beach towel is awesome. I picked one to match my color scheme for this article, but, there are lots of design options. Go here: http://bit.ly/1RVWSxd

● Ropes Maine: ­ I love this bracelet made out of fisherman's rope and an oversized, lobster claw clasp. Authentically handcrafted in Maine, it is the quintessential beachy accessory! They come in a variety of widths and color choices but I am obsessed with the navy, chevron stripe. Click here: http://bit.ly/1HC4lC9
I hope that your weekend is full of fun times with special people!