After years as a dedicated bikini wearer, are those days ending?
By Kelly Hockenberry, Columnist, The Times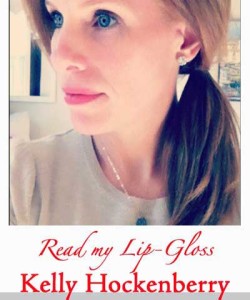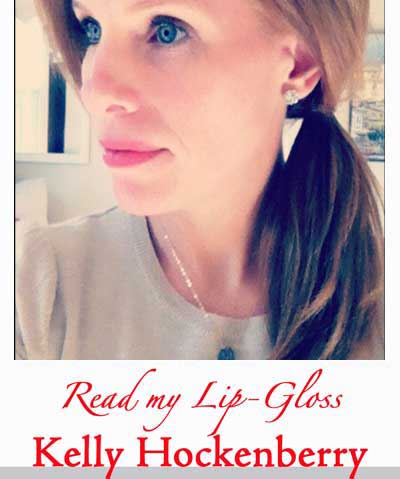 I have traditionally worn a bikini in the summertime.  In fact, there are no less than a half dozen packed away in my closet as I type.  However, I'm thinking that 2013 may be the Year of the One-Piece.
I recently celebrated my 30th birthday for the 12th time.  You do the math.  (Actually, I'm terrible at math so I hope that the equation doesn't make me 360 years old, or something). Anyway, I am ancient.  While I continue to work out like it's my job (well, it sorta IS my job on Tuesdays at the Kennett Y at 10:10am in the big gym…little plug!) time is marching on all over my body.  The texture and elasticity of aging skin is not the most attractive look.  Throw in experiencing a few pregnancies and it's PARTY OVER.
I do believe that "more mature" women can look GREAT in a two-piece.  I do.  However, let's be honest….we tend to say "wow!  She looks really good in that bathing suit FOR BEING 40 (ish)."
Ouch.
No one wants to hear that.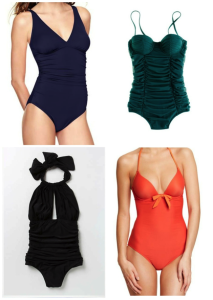 The other thought on my mind for my swimwear selection has to do with the ages of my children.  They are both old enough that the majority of their friends are taller than I am.  My 15 year old has buddies who are bigger than my husband (who is 6ft tall, by the way).  They are MAN CHILDREN and the thought of me lounging by the pool exposing all that skin is mortifying (to all of us).
Here's the controversial part of my rant…I HATE a tankini.  It screams "I GIVE UP!"  And, they always look maternity to me.  I understand the comfort argument and ease of putting it on and taking it off.  Blah, blah, blah.  But, when has comfort EVER factored into my ideas about fashion?  Ummmmm, NEVER.
I am a firm believer in a solid color swimsuit.  (Infinity more flattering, really.)  I LOVE pattern….just not on such a little article of clothing.  Reserve the floral pattern, stripes or polka dots for your cover-up.  These days, bathing suits are loaded with lots of hidden waist cinchers, bust lifters and booty shapers.  Invest in something with "all of the above."  You won't be sorry.
Lastly, a new suit is the perfect excuse for some new accessories to go along with it!  A pretty hat, some sunnies and a new tote are on my wish list!
(p.s….I'm not throwing away all of my two-pieces just yet.  So, feel free to feel sorry for me if we bump into each other)
Happy Sunday!
PICTURES: navy www.gap.com, green www.jcrew.com, black www.anthropolgie.com, orange www.oldnavy.com