By Kelly Hockenberry, Columnist, The Times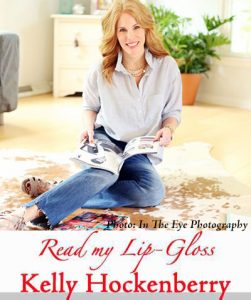 It's time for the June Super Six! With the official start of summer a few weeks away (Wednesday, June 21st to be exact), I thought it would be a good time to feature swimsuits. I know. I know. PAINFUL.
However, unless you are planning to sit on the beach or by the pool fully dressed in 100 degree temps, we have to find an acceptable solution. Thank goodness 2017 has been dubbed the Year of the One-Piece. Cue angels singing.
Here are some ground rules I established for myself prior to writing this article:
The bathing suit has to be appropriate for the lifestyle (most) of us are living. If you have been scouring the web, you may have noticed the onslaught of lingerie/dominatrix style stuff going on in the swimsuit industry as of late. That could cause issues at the Kennett Y pool. Ya know what I'm saying?
The suit cannot cost more than $100. The fact that designers are charging upwards of 400 bucks for a few yards of spandex is RIDICULOUS. Unless it has magical powers sewn into the fabric and can turn me into a supermodel, I'll save the extra cash, thanks.
You need to be able to swim in it. OK, let me be real for a second. I don't go into any body of water unless I am minutes away from bursting into flame. I'm not purchasing a swimsuit to do laps in the ocean. BUT. If I do choose to run in and run out (without getting my hair wet), I don't want to emerge from a wave topless. Am I right?
I'm rather proud of my selection. I think that I found several options that fit all of the above criteria. AND they are cute.
AND they are all reasonably priced. Here we go…
I am, as always, curious to hear your suggestions for swimsuit options for Summer 2017! Please share in the Comment section below.
Happy Weekend!