By Kelly Hockenberry, Columnist The Times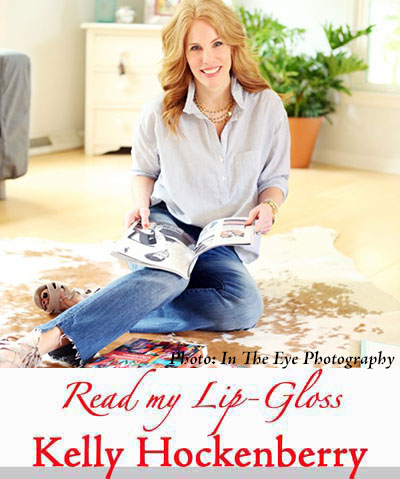 As I write this article, I am basking in the glorious sunshine….according to weather.com, when you get to read it on Sunday the temperature will have dropped 25 degrees and it will be raining. Aaaaaah, welcome April. The showers are much better than snow, so I'll keep my complaining to a minimum. After all, May flowers are right around the corner.
Thank you for indulging me last week during the midst of my existential crisis. I think it's healthy to have one of those every once in a while. It helps to put life in perspective.
I love to write about fashion and that subject is the origin of this column, afterall. But, occasionally I like to switch it up. In fact, although my monthly Super Six is already overdue, I was itching to write about the Tristan Thompson / Khloe Kardashian debacle. To summarize my thoughts, it was basically a tirade about how a leopard doesn't change its spots….unless the leopard has invested in A LOT of therapy. But, I also found some pretty cool things from my internet research that I wanted to share. Soooooooo, I opted to take the high road and leave the celebrity gossip for the tabloids.
Without further ado, here is my April Super Six: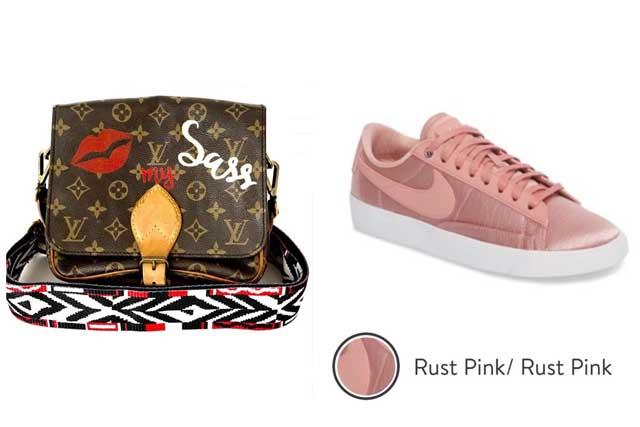 New Vintage Handbags (price varies according to item) – OK, this may be one of the coolest ideas I have seen in a long time. Bring your old handbags back to life by adding custom artwork, new straps, and decorative elements (like fringe)! Visit the website at

www.newvintagehandbags.com

to select a pre-made item or work with their design team to create something truly personal. Isn't that AMAZING? Love it.
Nike Blazer Low SE ($85) – My name is Kelly and I have a sneaker addiction. The problem is, I have no intention of addressing my issue. When I saw this light pink pair, my heart skipped a beat. I think they are the perfect shoe to carry you through the spring AND summer. Wear now with white jeans (YES! It's OK to wear white jeans- do not wait until after Memorial Day. That's an old wives tale) and later with distressed, denim shorts. SO cute and comfortable! Find them at Nordstrom here:

https://bit.ly/2JJQOfe
Schitts Creek on POP TV (or NetFlix) – If you aren't watching Schitts Creek, you aren't really living. Trust me when I tell you that this may be the funniest TV show EVER. It is so witty and clever and heartwarming. I could go on and on and on. Watch it and then let me know your favorite character. (Those of you watching already, my pick is David).
JCrew Tortoise Double-Hoop Earrings ($24.50) – I am a sucker for a statement earring. But, I also appreciate the classics. This pick has a little bit of both, in my opinion. They are super lightweight and can be worn for hours. In other words, you don't have to sacrifice normal looking earlobes to wear them. Ladies, you know what I'm saying. Click here:

https://bit.ly/2veOycS
Express Gingham Ruffle Wrap Dress ($59.90) – In the warmer months, I prefer dresses to shorts. I find them to be easier to throw on and infinitely more flattering. If you do not have a wrap dress in your closet, I suggest investing in one this season. It is a cut that is very slimming and forgiving. I love this black and white checkered print with the ruffle detail around the skirt. And, the price can't be beat. Click here:

https://bit.ly/2H29aGN
The Black Tux – Have you heard of Rent the Runway? It's a very popular website where you can rent a designer gown for a special occasion and mail it back when it is over. Brilliant, right? Well, some equally smart person decided to offer the same service to men. I decided to try it out for my son for the prom. It could not have been easier. You choose from a wide selection of styles, enter your measurements and shoe size, and they mail you everything you need two weeks before the event. You can opt to have a free, home try-on, too (we are expecting his tux on April 24th). That way, if you change your mind or something doesn't fit, you have plenty of time to make the necessary exchanges. The cost? $130. Yep. You read that correctly. Check it out for yourself here:

https://theblacktux.com/
There you have it. My top six picks for the month! As always, feel free to share what you are loving in the Comment section below.
Happy Weekend