The best and worst looks from the red carpet
By Kelly Hockenberry, Columnist, The Times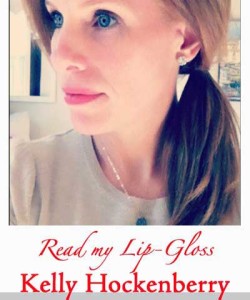 Golden Globes Post-Game Show:
First, let me begin by giving a standing ovation to Tina and Amy.  I thought that they were HILARIOUS! And, extra props to YOU, Ms. Fey, for having some FAB-U-LOUS hair going on!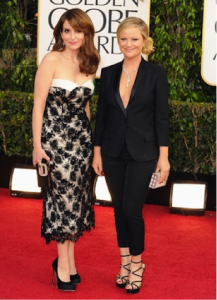 Overall, I thought the dresses were lovely and although the whining about how "freeeeezing" everyone was (at a balmy 50 degrees) was uber annoying, the red carpet did not disappoint.
Do you want the good news or bad news first?
Oh, who am I kidding?  You know I live for the bad stuff.
Where to begin?
How about some pics of girls who need to hire/fire a stylist?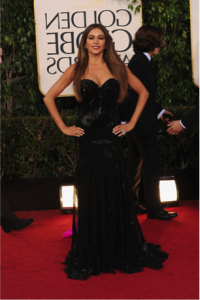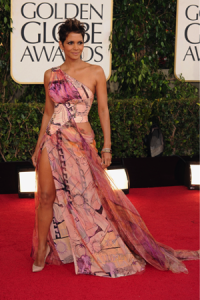 Sofia Vergara and Halle Berry. Stunning women who wear THE SAME DRESS EVERY BLESSED AWARDS SHOW.
Halle….enough with the cutout midriff, flowy, flowery hideousness.
Sophia…yes, your body is incredible in the mermaid silhouette.  Please, switch it up just a little bit.  You will STILL be beautiful.  I promise.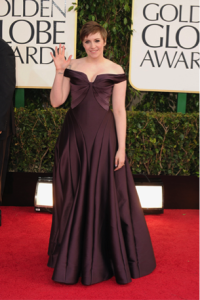 Lena Dunham.  Talented, talented girl.  Can't walk in heels (she was so painful to watch walking to get that statue).  NEEDS professional assistance in the wardrobe department, ASAP.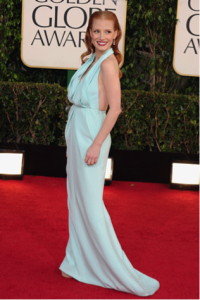 Jessica Chastain is BEYOND gorgeous.  Why this dress and that HAIRRRRRRRRR?  Ugh. Forget a stylist!! Where were her girlfriends that let her out with that bust line?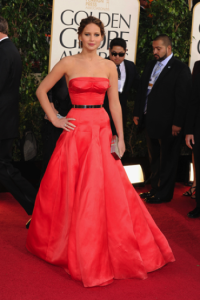 And speaking of crazy busts….
Love the color.  Love the belt.  She is adorable (even if the gown looks so tight to the point of breaking a rib) BUT, that weird, droopy chest area fabrication is alllllllllllllll wrong.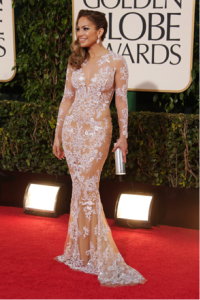 J-Lo.  Bad David's Bridal $99 rack.  Just my opinion.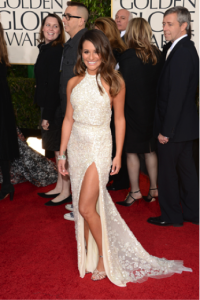 Lea Michelle = George Hamilton with a wig on.  In Vegas.
NOW, for the good…..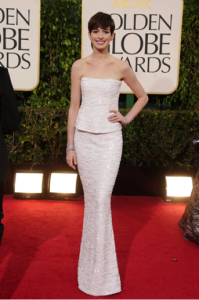 Anne.  The cut of this dress is fantastic.  I love the winter white.  However, I believe it needed a bold, red lipstick.  She was going to WIN, for Pete's sake!  Everyone knew it!  This was a tad too understated.  But, the dress is perfection.  No question.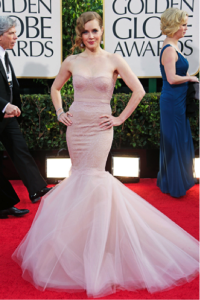 Amy Adams.  Again, love the shape of this on her body.  The color?  Eh.  With her porcelain complexion, can you imagine it in an emerald green?  D-I-E.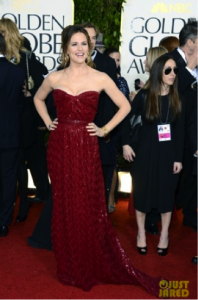 Jennifer Garner was the epitome of messy chic.  I loved the tousled hair and bohemian vibe.  She looked cool, sophisticated and effortless.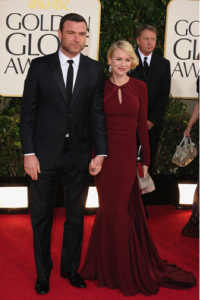 Ironically, Naomi Watts was in a very similar ox-blood color to Jennifer Garner.  The draping of the fabric on this gown highlighted her amazing figure.  I thought she was flawless.  Did you check out those earrings?
The Globes are just the start of an exciting awards season!  My boys know that any red carpet event is like Mommy's Super bowl.  They have learned to back off the remote and to expect pizza for dinner.
Looking forward to the Oscars!
Happy Weekend!