It's not about the environment, but the color: emerald is hot this year
By Kelly Hockenberry, Columnist, The Times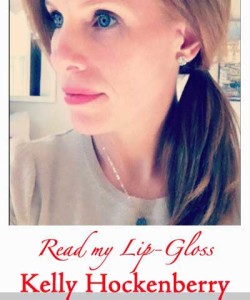 ATTENTION: Emerald Green is the official "Color of the Year" according to the experts at Pantone, LLC.  And, apparently, they are the (self-proclaimed) authorities on this issue.
Hey, I'm not going to argue.  I happen to agree that it is a pretty fantastic shade that looks great on almost every skin tone.  (Although, as a redhead, I tend to restrict any overload of green so as not to resemble a leprechaun).
For almost a decade, Pantone's Color of the Year has had a HUGE impact on everything from fashion to home décor to graphic design.  If you didn't know (and, let's face it, you SHOULD have), last year Tangerine Tango was ALL the rage.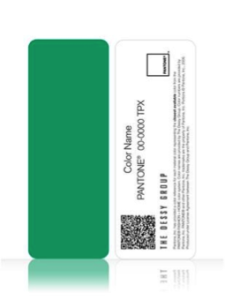 Legend has it (on Wikipedia) that the execs at Pantone convene to a secret European location with other world-renowned color connoisseurs to debate for two days as to the year's signature hue.  I find this humorous because, if Wikipedia is a reliable source (OF COURSE!), Pantone LLC is based in New Jersey.  I guess having a meeting in an undisclosed European city seems slightly more highbrow.
Emerald Green was selected for 2013 for its symbolic representation of growth, rebirth and renewal. Something we can all use, I suppose.
*little known fact:
The human eye perceives more green than any other color in the spectrum.
*Don't ever say that you learn nothing when you read this column on Sundays….I just earned you "the win" the next time you play Trivial Pursuit
How can you incorporate Emerald Green into your life thereby appearing oh-so-fashionable and on trend?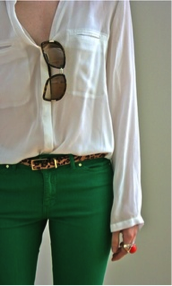 Try these colored jeans with a white button down blouse and brown leather boots! (the cheetah belt is also adorbs!)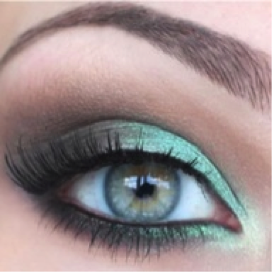 A stunning green smoky eye!  Sephora will be doing an exclusive Pantone-inspired line of cosmetics available in March!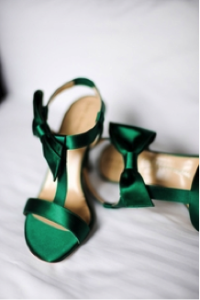 How about a pop of emerald in a statement shoe?  I NEED these….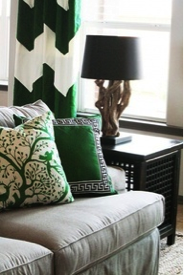 Don't forget home décor!  (this is not the time for Hunter Green…EMERALD only. Hunter is sooooooo 2003.)
Now that you are "in the know" about the color of the year, look out for it! And, educate your friends who (obviously) aren't nearly as sophisticated and well read.
Happy Weekend!