A few easy steps, if you will, to looking and feeling better in high heels
By Kelly Hockenberry, Columnist, UnionvilleTimes.com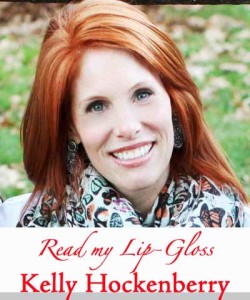 This past weekend I had the pleasure of attending the 40th birthday party of a very lovely friend.
Prior to going to a fantastic dinner, we sat and had cocktails in the lobby of the Ritz Carlton Hotel.
Who knew there would be such fabulous people watching at the Ritz?!?
One of the most acute issues that I need to address first is the ability to walk normally in high heels.
There were many, many gals teetering around in stilettos they had no business wearing about town.
Here's a heads up…it somewhat dampens the "sexy" factor if you walk like you have two broken ankles and an urgent need for a chiropractic adjustment.
So, let's review some basics:
Wear the shoes indoors to get a feel for the height before venturing outside.
Start off with a wider heel rather than a spiky one…stability is important.
Avoid strappy or backless shoes until you have some significant practice under your belt (stick to a pump instead)
Walk heel to toe with light pressure on the heel so that you don't snap it off!
Take smaller steps (trust me, it helps)
Imagine walking on a straight line.  If you watch a runway show, you will notice that models walk with one foot in front of the other.
Try a shoe with a built in platform in the front (they are extremely popular and are much more comfortable)
It seems bizarre to "practice" wearing heels; but, with the number of women who were visibly in agony with mangled feet, it's worth a try.
The other most obvious and distressing observation that evening was the gaggle of young girls who were dressed MUCH older than their chronological age.
Isn't it fascinating that when you are young, you want to appear older… until you ARE older and then you go to incredible measures just to look young again?
Makes you go hmmmmmmmm, right???
Anyway, we noticed late teen/early twenty-somethings dressed in outfits that were much too revealing, too tight, too short and completely Unflattering!
When you have youth on your side, embrace it!  Don't cheapen yourself by wearing clothes that make you look like a street walker in the name of sex appeal!
Young or old, the common thread to looking beautiful at any age is the confidence that you feel inside.
Forty is no longer middle aged.  It IS the new 20.
And, I'm not just saying that because I am forty…OK, maybe I am, but, the point is still the same.
Happy Weekend!