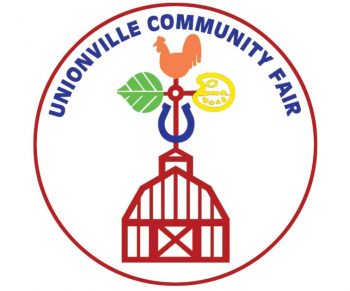 EAST MARLBOROUGH – The Unionville Community Fair is entering its 95th year with new leadership
Since it began in 1924 as a school harvest festival the Unionville Community Fair has grown into a community institution. The Fair remains focused on showcasing activities and displays that educate the community about the importance of agriculture, homemaking and the arts.
After three years as president, Deb Deckman has stepped down to pursue other endeavors. Bonnie Musser has volunteered to step up as president for the 2019 fair. Musser has a long history of passionately supporting the fair in many different roles. She began serving on the board in 1978, serving as a director of Baked Goods, Board Secretary, and eventually several terms as President in the 1980s. Musser has overseen the publishing of the fair catalog most of the years since then. Musser has been attending the Fair since she was an infant.  Her mother and Aunt were both Fair Queens, then called Harvest Queens.
Also joining the leadership team as president elect is Cindy Wallace. As a long-time resident of the area Wallace has many fond childhood memories of the fair. Her family's farm produced many crops that were entered in the fair. Wallace works in the tech industry but remains connected to her agricultural background. She lives on part of the farm her grandparents bought in the 1940s and raises chickens, ducks and goats. Her children are active participants in the fair. They won the 2018 family award and Katrina Wallace is a two-time winner of the Robert Struble youth award.
The fair is operated by an all-volunteer staff. Thousands of hours go into putting on the fair each year. There is always a need for new volunteers. More information can be found on the website ucfair.org.
This year's fair will be held October 4th -6th. In addition to the return of many of the traditional activities the fair will see the popular wine and beer garden and 5K run return this year. Also in the works is a haunted tent attraction and new animal displays.