By Denny Dyroff, Staff Writer, The Times
Each year, one of the first area events to welcome autumn is the annual Unionville Community Fair (101 East Street Road, Unionville, http://www.ucfairinc.org).
The fair, which is running now through October 8, is a real down-home country fair with a cow milking contest, farm equipment displays, cow pie bingo and a farm market. It serves as both a fund-raising carnival and a full-scale community event.
The 2017 edition of the fair, which is being held at the fairgrounds behind the Landhope Farms store at the intersection of routes 926 and 82, is the 93rd annual staging of the fair. The theme this year is "We Have Good Things Growing"
This year's Unionville Community Fair will have all its traditional activities including popular attractions such as livestock displays, live entertainment, cooking and baking competitions, carnival games, the Fair Queen Pageant and the colorful annual parade.
There will be an array of family-oriented attractions at the free festival include a beekeeper, a storytelling area, a magician, arts and crafts vendors, a live auction, "Cow Pie Bingo," a full slate of live music performances and a wide variety of demonstrations.
There will also be a number of contests, including a "Cow Milking Contest," a "Scarecrow Making Contest", a "Blue Ribbon Apple Pie Contest," "PA Preferred Products Baking Contest," a "Dance Contest" and a "Lip Sync Contest."
Additionally, live music will be presented on October 7 by Unionville Glee Club, Eva Sheppard, Nate Talley, Janet McGann, Brianna Greeley and Anushka Akki.
The weather in West Chester on Sunday may be fairly warm but the vibe in the borough will definitely be chili.
On October 8, West Chester will be the site of a special event to determine who can make "The Best Darn Chili in Chester County!" — the site of the West Chester Rotary's 15th Annual Chili Cookoff (Gay and High streets, Downtown West Chester, www.westchesterchilicookoff.com). All-you-can-eat wristbands are just $12.
There will be more than 70 "Chili Teams" competing for the top prize in the following divisions — "People's Choice," "Business," "Restaurant," "Non-Profit" and "Hometown/Volunteer Cook." Each team will prepare its best chili and submit a sample to a panel of local "celebrity" judges who name Best Chili in each category.
The family-oriented event, which runs from 10:30 a.m.-3:30 p.m., will also feature a "Just 4 Kids" area on East Gay Street (with kids' bounces, slides and other games), a variety of crafters who will be selling their goods, live entertainment and an array of food vendors.
The Paoli Blues Fest Paoli Village Shoppes, Paoli Shopping Center, 41 Paoli Plaza, Paoli, http://www.paolibluesfest.com) has become one of Chester County's most-anticipated annual music events.
The festival, which will be held on October 7 from noon-6 p.m., will take place on an outdoor stage in the heart Paoli on Lancaster Avenue across from the Paoli train station.
The free music festival, which will be held rain or shine, also includes a street festival with food and beverage vendors, outdoor dancing and a variety of family-oriented activities.
Live blues music will be performed throughout the day by Blow the House Down, American Eon, Blue Route Blues, Scoville Blues, Porkroll Project, Greg Sover Band and Skyla Burrell Band.
The event is held as a benefit for the Chester County Food Bank. Entry Fee to the Paoli Blues Fest is a donation of non-perishable food for the benefit of the Chester County Food Bank (with the goal of filling a van with food for needy families).
his is the time of year when the event calendar is loaded with harvest-themed festivals.
One of them is the Fall Harvest Festival at the Newlin Grist Mill (Cheyney Road and Route 1, Concordville, 610-459-2359, www.newlingristmill.org) will give visitors an opportunity to enjoy a fun family event and to learn a little about local history at the same time.
During its history, Newlin Grist Mill ground wheat, corn, oats, buckwheat, and rye. The Newlin Grist Mill is the only operating 18th-century gristmill in Pennsylvania.
The festival, which runs from 10 a.m.-4 p.m. on October 7, features a variety of demonstrations including papermaking, colonial brewing, iron making, brick making, blacksmithing, historic baking, chair caning and milling.
Other activities include performances of colonial music, period dancing, colonial games, decorating pumpkins and hayrides through the site's 160-acre grounds. Admission is free and there is a $5 per car parking fee.

The Native American Harvest Festival will be held October 7 and 8 at Hibernia Park (1 Park Road, Coatesville).
Billed as an "Intertribal event," the festival will run from 10 a.m.-6 p.m. each day – rain or shine – and feature Native American drums, dancing, demos, food, vendors, performances, raffles, and kids' activities.
The fun and educational family event is being held as a benefit to support Davids Drive 831, a local nonprofit that supports homeless veterans.
Performers include Head Male Dancer Matt WhiteEagle, Head Female Dancer Chris Mourning Dove, Head Veteran Jason Kercher, Host Drum Otter Creek, Guest Drums Itchy Dog Singers and Mother Earth, and Firekeeper Ernie Strong Bear.
There will also be special performances by Aztec Dancers, and award-winning duo Spirit Wing.
Guests are encouraged to bring blankets or lawn chairs. The eveny is dog friendly and has a $5 parking fee.
Winterthur Museum, Garden & Library (5105 Kennett Pike, Route 52, Wilmington, Delaware, 800-448-3883, http://www.winterthur.org) is hosting its Fifth Annual Truck and Tractor Day on October 7 from 10 a.m.-4 p.m.
Children of all ages will have the opportunity to climb on and explore more than 30 farm vehicles and trucks from the Winterthur Fire Department and interact with Winterthur's firefighters; play "dress up" with firefighter gear and helmets and put out a "fire" with the pumper truck.
Visitors will also have the opportunity to take a hayride, learn how to climb a tree from Winterhur's arborists, explore farm equipment and learn how a modern backhoe and crane work, and even milk a mechanical cow.
There will also be farm and tractor-related crafts in the Brown Horticulture Learning Center.
Activities are included with general admission — $20 adults; $5 for ages 2-11. Proceeds from the event will be used to support the Winterthur Fire Company.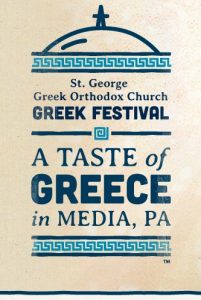 The annual "A Taste of Greece" festival will run now through October 8 at St. George Greek Orthodox Church (30 East Forge Road, Media, http://www.stgeorgegreekfestival.org).
The free festival focuses on food — tasty Greek main dishes such as moussaka (eggplant dish), shish-ka-bob (meat and vegetables on skewers) and placki (fish) and Greek dessert treats including baklava (phyllo, nuts and honey) and kataifi (shredded wheat and nuts).
Other activities at the free popular annual event are midway rides, vendors with crafts and Greek items, live music by Greek-American bands and folk dancing demonstrations. Hours are 11 a.m.-10 p.m. on Friday and Saturday and noon-8 p.m. on Sunday.
On October 7, the Revolutionary Germantown Festival will be held from 10 a.m.-4 p.m. at Cliveden (6400 Germantown Avenue, Philadelphia, 215-329-7312,http://www.revolutionarygermantown.org).
The festival features costumed characters, live music, food and drink culminating with a reenactment of the Battle of Germantown, the only military battle ever fought within the borders of Philadelphia.
The majority of the festival's events are centered at Cliveden, the summer home of the Chew family and the location of General George Washington's failed attempt to liberate Philadelphia from British control in 1777.
The celebration will also take place at many other nearby sites including Concord School and Upper Burying Ground, The Germantown White House, Johnson House Historic Site, Germantown Mennonite Meeting House and Grumblethorpe – all of which are located on Germantown Avenue.
On October 7 and 8, Morris Arboretum of the University of Pennsylvania (100 E. Northwestern Avenue, Philadelphia, 215-247-5777, http://www.business-services.upenn.edu/arboretum/index.shtml) is hosting its 18th Annual Fall Festival and Ninth Annual Scarecrow Walk & Design Contest from 10 a.m.-3 p.m. each day.
Visitors will be able to make their own scarecrows, paint a pumpkin and sample different varieties of apples. They can also learn about the special senses of animals with animal guests from the Elmwood Park Zoo in the Visitor Center or by visiting with Tom Stanton who will bring his hawk Apatchi and his falcon Cleo.
Admittance to the festival is free with admission –  which is $17 for adults, $15 for seniors and $9 for youth (ages 3-17).
The Delaware Nature Society will host a "Harvest Moon Festival" on October 7 and 8 at Coverdale Farm Preserve (543 Way Road, Greenville, Delaware, 302-239-2334,www.delawarenaturesociety.org).
Fall is a time of change for the life inhabiting the 356-acre Coverdale Farm Preserve. It's the perfect starting point to observe seasonal changes as the preserve transitions into winter.
There will be a variety of special activities including hayrides, artisans, food trucks, kids' activities and live music.
Participants are advised to dress for outdoor adventure.
The event is scheduled to run from 10 a.m.-5 p.m. each day. Tickets are $7.
The 11th Annual Delaware Auto Show, which is being held October 6-8 from 10 a.m.-6 p.m. each day at the Chase Center on the Riverfront (815 Justison Street, Wilmington, Delaware, 302-324-2558,www.delawareautoshow.com), will feature displays by auto manufacturers. More than 14 manufacturers will display close to 150 different 2017 models.
The show will feature the Jungle John Jurassic Dinosaur Show, Patrice Banks, Spider Man, Star Lord and the Delaware Children's Museum Kid's Fun Zone along with an impressive exotic car lineup, including Rolls Royce, Maserati, Bentley, Aston Martin and McLaren and more.
The 2017 Delaware Auto Show will have a pair of special guests this weekend — former Philadelphia Flyers' standout Bob "The Hound" Kelly and 2017 Miss Delaware Chelsea Bruce. Also appearing will be the Philadelphia 76ers' Cheer Team.
General Admission is $10 and children (13 and under) are admitted free.
A great way to enjoy autumn's annual color display is to ride a special excursion on an area tourist railroad.
The West Chester Railroad (Market Street Station, West Chester, 610-430-2233, www.westchesterrr.net) is running its special "Fall Foliage Express" trains on October 1, 7 and 8 and November 5 and 12 with departures at noon and 2 p.m.
The round-trip train ride travels to the village of Glen Mills and back and lasts for 90 minutes. During the brief layover in Glen Mills, riders can explore the historic Pennsylvania Railroad station and have a snack in the railroad's picnic grove along the Chester Creek.
Tickets are $15 for adults, $13 for children ages 2-12 and free for kids under two.
The New Hope & Ivyland Railroad (32 West Bridge St, New Hope, 215- 862-2332, www.newhoperailroad.com) offers a two-and-one-half hour, 35-mile roundtrip ride on its "Fall Foliage Trains" from October 1-29. Every weekend, the rail line in Bucks County will operate regularly scheduled round trip trains out of New Hope Station and SEPTA's Warminster station.
Passengers can enjoy the sights of the beautiful fall scenery while riding aboard the rail line's "First Class Bar Car," "Antique Seat Coach" or "Open Air Car." Coach tickets are $48.95 for adults, $46.95 for children (ages 2-11) and $9.95 for toddlers.
The Wilmington & Western Railroad (2201 Newport Gap Pike, Wilmington, DE, 302-998-1930, www.wwrr.com) is running its "Autumn Leaf Special" with trains on October 7, 8, 14, 15, 18, 21, 22, 25 and 28 and November 4 and 5.
Trips are either a one-and-one-half hour roundtrips to the Mt. Cuba Picnic Grove or two-and-one-half hour roundtrips to Hockessin.
The W&WRR also is running its "Hayride Express" on October 20 and 27 and November 10 at 7 p.m. Visitors can experience a one-hour evening ride through the Red Clay Valley on an original railroad flatcar converted especially for hayrides.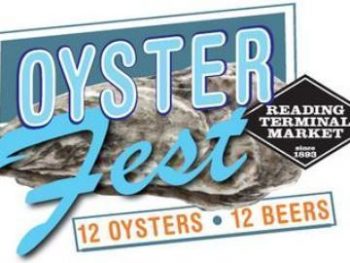 The Reading Terminal Market OysterFest at the Reading Terminal Market (51 North 12th Street, Philadelphia) will be held on October 6 from 7-9 p.m. Visitors will be able to feast on more than 12 different kinds of fresh oysters while sipping local beer at Reading Terminal Market's OysterFest.
Pearl's Oyster Bar and Molly Malloy's will be presenting a dozen different varieties of raw oysters including Cape Shore Salt oysters, Cape May Salt oysters, Sweet Amalia oysters, and Forty North oysters.
There will also be samplings of 12 craft beers from local breweries such as Evil Genius, Philadelphia Brewing Co., and Yards.
Tickets are $50 per person.
Halloween activities are starting to fill up the area events calendar faster than a ghost can appear and disappear in your neighborhood. The following is a chronological look at many of these events.
The 27th annual edition of "Haunted Hayride, Bates Motel and Haunted Corn Maze at Arasapha Farm" (1835 N. Middletown Rd., Gradyville, 610-459-0647,www.thebatesmotel.com) will be scaring visitors through October 31.
The haunted hayride through the woods features monsters, special effects and actors. The Bates Motel has haunted rooms with special effects and computerized lighting.
Another attraction is the "Revenge of the Sacrecrow Haunted Trail." A haunted trail is cut through a cornfield inhabited by monsters.
Admission prices are: Haunted Hayride, $20; Bates Motel, $15; Haunted Trail, $15; combination tickets, $40. There are reduced rates for children.
For "Count's Halloween Spooktacular at Sesame Place" (100 Sesame Place, Langhorne, 215-752-7070, www.sesameplace.com), the popular amusement park has been converted into a Halloween-themed safe venue for kids with trick or treating, pumpkin decorating, hayrides and a hay maze.
Featured attractions, which will continue until October 29, are "Abby Cadabby's Magical Halloween Maze," "Rubber Duckie Costume Party," and "The Not-So-Spooky Hayride." Admission to the park is $45.
Pennhurst Asylum (100 Commonwealth Drive, Spring City, 484-866-8964, www.pennhurstasylum.com), which is open through October 30, is on the site of a former mental asylum which has been shuttered for over a quarter of a century.
It has been transformed into a haunted attraction with huge sets, detailed rooms and live actors. Visitors can also explore the labyrinth of underground tunnels.
Tickets are $18 for each of the attractions with a variety of combo packages available.
"Hurricane Hill Farm Maze" (Baldwin's Farm, 704 East Reeceville Road, Coatesville, 610-384-6952, www.hhfmaze.com) will be open Saturdays and Sundays until November 5.
This event features miles of trails through a five-acre corn maze along with a corn slide, hayrides, a pumpkin patch and a farm animal display.
This year's theme is "The Great Train Adventure." Maze design includes a dynamic view of a steam locomotive.
Tickets are $14.
Corn mazes, hayrides, a pumpkin patch and scarecrows will be featured at Ramsey's Farm (500 Ramset Road, Wilmington, Delaware, 302-477-1499,http://www.ramseysfarm.com) on weekends now through October 29.
The theme for the Corn Maze at Ramsey's Farm this year is a trip around the world with sections for North America, Europe, South America, Africa, Australia and Asia. Tickets are $7 for the corn maze, $4 for the sorghum maze, $3 for the hay maze, $2 for pumpkin painting and $3 for a hayride.
Another popular corn maze in the area is running now through November 5 at Cherry Crest Adventure Farm (150 Cherry Hill Road, Ronks, 717-687-6843,www.cherrycrestfarm.com).
The main attraction is Cherry Crest's "Amazing Maize Maze." Billed as "the world's most dynamic and interactive corn maze," it is a five-acre corn maze with over two-and-one-half miles of paths, scenic bridges, and clues. There will also be a "Flashlight Maze" every Friday and Saturday night. Tickets are $17 on Thursday and Fridays and $20 on Saturdays.
"Great Pumpkin Fest and Halloween Haunt at Dorney Park" (3830 Dorney Park Road, Allentown, 610-395-3724, www.dorneypark.com) is running now through October 29.
The event features scary creatures roaming the park and scarecrows lining line the walkways while frightening activities take place at the following attractions — "Fright Lane Including Skeleton Key," "Chamber of Horrors" and "CarnEvil" along with seven mazes and four "Creepy Scare Zones." Admission is $38.
The "26th Annual Fright By Night" (Six Flags Great Adventure, Route 537, Jackson, NJ, 732-928-2000, www.sixflags.com), which is running now through October 31, features family-oriented activities during the day and much scarier attractions after dark for teens and adults.
The attractions include "Big Top Terror," "Wicked Woods," "Unleashed," "Lady of the Lake Cemetary," "Total Darkness," "Wasteland," "The Manor," "Cell Block 6"," and "The Blood Shed."
Tickets start at $75.99.
Ghost Tour of Philadelphia (215-413-1997, www.ghosttour.com), Ghost Tour of Lancaster (717-687-6687, www.ghosttour.com) and Ghost Tour of Strasburg (717-687-6687,www.ghosttour.com) operate through November and offer an eerily entertaining evening of true ghost stories and real haunted houses.
Tickets are $17 for adults for Philadelphia and $15 for Lancaster and Strasburg and $10 for children at all locations.
The "32nd Annual Jason's Woods" (99 Stehman Road, Lancaster, 717-872-5768, www.jasonswoods.com), which is running through November 4, is a horror show complex that features a combination of live actors, impressive animation and scary special effects.
Popular attractions include "Horrifying Hayride," "Chamber of Horrors," "Zombie Apocalypse," "Lost in Jason's Woods," and "Carnival of Fear," Admission prices are for combo tickets are $25 for three attractions and $40 for five.
"Valley of Fear" (300 W. Bristol Road, Feasterville, 215-942-9787, www.valleyoffear.com), which is open through October 30, features four "heart pounding attractions" — "Haunted Hayride," "Scareytales," "The Facility," and "Operation Z Escape."  Admission prices start at $19.
"Terror Behind the Walls" (Eastern State Penitentiary, 2124 Fairmount Avenue, Philadelphia, 888-763-NITE, www.easternstate.org), which continues through November 11, takes place at a site Penitentiary that was once was an active prison and is now a National Historic Landmark.
It is a scream-inducing event featuring laser and special-effect lighting, digital sound, sinister scents, animatronic creatures and 3-D illusions.
Attractions include "Blood Yard," "Infirmary," "Break Out!," "Quarantine 4D," "Lock Down," and "Machine Shop."
Admission prices, which vary with the date, start at $19.
"Pumpkinland" (Linvilla Orchards, 137 West Knowlton Road, Media, 610-876-7116, www.linvilla.com), which is open through November 5, features fairy tale characters from nursery rhymes along with a huge scarecrow and a really tall storybook.
Other activities include train rides, a straw bale maze, hayrides, pick-your-own apples and pony rides. Another attraction, which runs through October 30, is "Hayride to the Witch's House." Admission is free and hayrides are $9 per person.
The "25th Annual Field of Screams" (Stone Battery Road, Lancaster, 717-285-7748, www.fieldofscreams.com), which is open now through November 11, features "Den of Darkness" (three-story horror house), "Frightmare Asylum" (walk-through haunted barn), "Extreme Blackout," "Nocturnal Wasteland" and the "Haunted Hayride" (a 25-minute fright-filled ride featuring state-of-the-art special effects, pyrotechnics and animatronics). Ticket prices start at $16.