Kennett Brewfest on tap for Saturday
By Denny Dyroff, Staff Writer, The Times
Each year, one of the first area events to welcome autumn is the annual Unionville Community Fair (Routes 926 and 82, Unionville, http://www.ucfairinc.org).
The fair, which is running now through October 2, is a real down-home country fair with a cow milking contest, farm equipment displays, cow pie bingo and a farm market. It serves as both a fund-raising carnival and a full-scale community event.
The 2016 edition of the fair, which is being held at the fairgrounds behind the Landhope Farms store at the intersection of routes 926 and 82, is the 92nd annual staging of the fair. The theme this year is "We Have Good Things Growing."
This year's Unionville Community Fair will have all its traditional activities including popular attractions such as livestock displays, live entertainment, cooking and baking competitions, carnival games, the Fair Queen Pageant and the colorful annual parade.
There will be an array of family-oriented attractions at the free festival include a beekeeper, a storytelling area, a magician, arts and crafts vendors, a live auction, "Cow Pie Bingo," a full slate of live music performances and a wide variety of demonstrations.
There will also be a number of contests, including a "Cow Milking Contest," a "Scarecrow Making Contest", a "Blue Ribbon Apple Pie Contest," "PA Preferred Products Baking Contest," a "Dance Contest" and a "Lip Sync Contest."
The annual Unionville Community Fair Parade will get underway at 10 a.m. on October 1 at Patton Middle School.
Additionally, live music will be presented on October 1 by Shawn O'Donnell, Californium, Shawn and Kira, Alex Allegra, EB Hawkins, The Rose Project and Brandon Messen.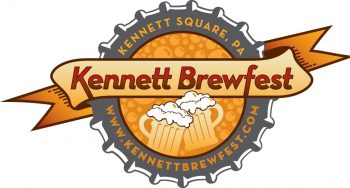 The Kennett Brewfest, which will be held on October 1 in downtown Kennett Square, is a fundraising event with all proceeds going to Historic Kennett Square, a non-profit organization working to keep Kennett Square a regional economic and cultural center.
Scheduled to run from 1:30-5:30 p.m., the Kennett Brewfest provides visitors with the opportunity to sample some of the best regional and national craft beers accompanied by great food, great music, and a lively crowd. Participants can enjoy samples from over 95 local, regional and national breweries.
All attendees have access to food and merchandise vendors, live bands, sponsor tables, and more during the entire event. Doors open at noon for the "Connoisseur Tasting" and the regular fest begins at 1:30 pm. All taps will close at 5:30 p.m.
Tickets will be scanned at the entrance, where participants will receive their tasting cups. No one under the age of 21 will be admitted. Ticket prices range from $15-$75.
Another special event in downtown Kennett Square this weekend will be the Kennett Fermentation Festival on September 30 from 2-6 p.m.
The Kennett Square Farmers Market we will be celebrating all things fermented – from cheese to bread, chocolate to cider, sauerkraut to kombucha, and of course beer to wine.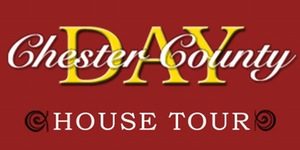 Chester County Day (locations in the northeast region of Chester County, 610-431-5301, http://www.cchosp.com) is one of the oldest annual events in the Brandywine Valley. On October 1, the 2016 Chester County Day, which will be held in and around West Chester, is celebrating its 76th anniversary.
As always, the event, which bills itself as the nation's oldest house tour, has the Chester County Hospital as its beneficiary. Tickets are $40.
It all started back in 1936 when Mrs. William A. Limberger and her fellow auxiliary members decided to hold a house tour which featured 22 homes. The event was known as "West Chester Day" and tickets cost $1.
This year's annual celebration of Chester County's landscapes, art and architecture will get underway at 10 a.m. and run until 5 p.m. Participants will be able to visit old and interesting houses, gardens and historic landmarks around Chester County – specifically Marshallton and Kennett Square.
Chester County Day has a few ground rules which must be honored — no pets, no children under age 12, no "babes in arms" and no backpacks. Visitors may take photos outside the houses. No photography or use of cell phones is permitted inside the houses.
The Paoli Blues Fest Paoli Village Shoppes, Paoli Shopping Center, 41 Paoli Plaza, Paoli, http://www.paolibluesfest.com) has become one of Chester County's most-anticipated annual music events.
The festival, which will be held on October 1 from noon-6 p.m., will take place on an outdoor stage in the heart Paoli on Lancaster Avenue across from the Paoli train station.
The free music festival, which will be held rain or shine, also includes a street festival with food and beverage vendors, outdoor dancing and a variety of family-oriented activities. Live blues music will get underway at noon with a set by Vanessa Collier.
The Roger Girke Band will perform at 1 p.m. followed by Blow the House Down at 2 p.m. and Little Buddy at 3 p.m. Dukes of Destiny will play a set at 4 p.m. and Russ Lambert will close the show with a set starting at 5 p.m.
The event is held as a benefit for the Chester County Food Bank. Entry Fee to the Paoli Blues Fest is a donation of non-perishable food for the benefit of the Chester County Food Bank (with the goal of filling a van with food for needy families).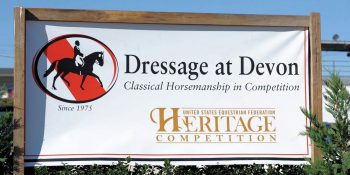 The annual Dressage at Devon (Devon Horse Show grounds, Lancaster Avenue, Devon, 484-358-5510, http://dressageatdevon.org), is running through October 2. It combines world class dressage competition and the world's largest open breed show. The six-day event attracts hundreds of horses from around the world and thousands of spectators.
The event also includes the Fall Festival at Dressage at Devon, which features a large selection of vendors and an equally large number of specialty boutiques where visitors can shop for arts and crafts, clothing, horse-related items and gourmet food. Tickets are $10 for adults and $5 for children (ages 3-12).
On October 2, Borderland Vineyard (332 Indiantown Road, Landenberg, 215-436-9154, www.borderlandvineyard.com) will host the "PAW PRINTZ Family Art Festival. The event will run from 1-4 p.m.
The festival, which is a benefit for CompAnimals Pet Rescue, will feature 13 local artists, live music, family crafts, face-painting, food treats (for dogs and humans) and wine from Borderland Vineyard.
CompAnimals Pet Rescue's adoption center is a no-kill rescue facility that shelters and seeks homes for homeless dogs and cats. The funding for this organization comes from private donations and events such as "PAW PRINTZ." The staff is 100 pr cent volunteer, so all proceeds go directly toward supplies and care for the animals.
Ticket price is $25 in advance and $35 at door.
This is the time of year when the event calendar is loaded with harvest-themed festivals. Two of them are scheduled for this weekend — the Fall Harvest Festival at the Newlin Grist Mill on October 1 and the Harvest Moon Festival at Coverdale Farm Preserve on October 1 and 2.
This Saturday's Fall Harvest Festival at the Newlin Grist Mill (Cheyney Road and Route 1, Concordville, 610-459-2359, www.newlingristmill.org) will give visitors an opportunity to enjoy a fun family event and to learn a little about local history at the same time.
During its history, Newlin Grist Mill ground wheat, corn, oats, buckwheat, and rye. The Newlin Grist Mill is the only operating 18th-century gristmill in Pennsylvania.
The festival, which runs from 10 a.m.-4 p.m. on October 4, features a variety of demonstrations including papermaking, colonial brewing, iron making, brick making, blacksmithing, historic baking, chair caning and milling.
Other activities include performances of colonial music, period dancing, colonial games, decorating pumpkins and hayrides through the site's 160-acre grounds. Admission is free and there is a $5 per car parking fee.

The Delaware Nature Society's Harvest Moon Festival will be held Saturday and Sunday at Coverdale Farm Preserve (543 Way Road, Greenville, Delaware, 302-239-2334, www.delawarenaturesociety.org). Admission is $7.
The festival, which will be held from 10 a.m.-5 p.m. both days, features live music, bird watching, its famous "International Turtle Race", a farmers' market, children's crafts and activities, farm competitions, live animals and tractor rides.
The list of activities includes chrysanthemum and pumpkin sales, a marketplace, a vintage tractor display, a raptor program and pony rides.
Live entertainment will be presented by Rockdale Boys, The Druckenmillers, Hobo Pie, Dave Fry, Driven Women, Run of the Mill String Band, The Contra Rebels, Tater Patch and Acoustic Turnpike.
Winterthur Museum, Garden & Library (5105 Kennett Pike, Route 52, Wilmington, Delaware, 800-448-3883, http://www.winterthur.org) is hosting its Fifth Annual Truck and Tractor Day on October 1 from 10 a.m.-4 p.m.
Children of all ages will have the opportunity to climb on and explore more than 30 farm vehicles and trucks from the Winterthur Fire Department and interact with Winterthur's firefighters; play "dress up" with firefighter gear and helmets and put out a "fire" with the pumper truck.
Visitors will also have the opportunity to take a hayride, learn how to climb a tree from Winterhur's arborists, explore farm equipment and learn how a modern backhoe and crane work, and even milk a mechanical cow.
There will also be farm and tractor-related crafts in the Brown Horticulture Learning Center.
Activities are included with general admission — $20 adults; $18 for students and seniors; $5 for ages 2-11. Proceeds from the event will be used to support the Winterthur Fire Company.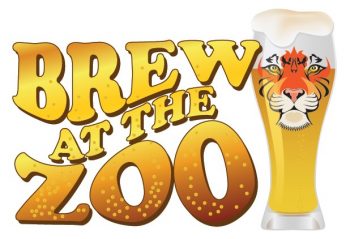 On September 30 from 5:30-9 p.m., the Brandywine Zoo (1001 North Park Drive, Brandywine Park, Wilmington, Delaware, 302-571-7747, www.brandywinezoo.org) is hosting its annual "Brew at the Zoo."
Visitors to the zoo, which is located in Brandywine Park along the banks of the Brandywine Creek in downtown Wilmington, will be able to enjoy ice cold craft beer and ale from local distributors and chow down on delicious food from local restaurants such as Chelsea Tavern, Ernest & Scott, Kid Sheleen's, Santa Fe, Churrascaria Saudades Brazilian Steakhouse, Ulysses Gastropub, and Sweet Josephine's.
Tickets are $50 at the door with "Designated Driver" tickets priced at $30.
On October 2, the Railroad Museum of Pennsylvania (300 Gap Road, Strasburg, 717-687-8628, www.rrmuseumpa.org) is presenting its annual Garden Railway Tour — also known as "Trains in the Garden."
The tour, which runs from 1-5 p.m., is a self-guided tour of Lancaster County private homes that feature impressive displays of operating model trains that have been built in landscaped gardens as well as homes with operating layouts and special model train collections.
The Garden Railway Tour, which is celebrating its 10th anniversary this year, is held as a benefit for the Railroad Museum of Pennsylvania's education and preservation programs. Tickets are $10 and can be purchased at the Railroad Museum of Pennsylvania's ticket office.
One of the best ways for everyone involved to appreciate the beauty of autumn's annual color explosion is to ride a special excursion on an area tourist railroad.
The West Chester Railroad (Market Street Station, West Chester, 610-430-2233, www.westchesterrr.net) is running its special "Fall Foliage Express" trains on October 2 and 9 and November 6 and 13 with departures at noon and 2 p.m.
The round trip train ride travels to the village of Glen Mills and back and lasts for 90 minutes. During the brief layover in Glen Mills, riders can explore the historic Pennsylvania Railroad station and have a snack in the railroad's picnic grove along the Chester Creek. Tickets are $15 for adults, $13 for children ages 2-12 and free for kids under two.
The Wilmington & Western Railroad (2201 Newport Gap Pike, Wilmington, DE, 302-998-1930, www.wwrr.com) is running its "Autumn Leaf Special" with trains on October 8, 9, 15, 16, 19,22, 23, 26 and 29 and November 5 and 6. Trips are either a one-and-one-half hour roundtrips to the Mt. Cuba Picnic Grove or two-and-one-half hour roundtrips to Hockessin.
The W&WRR also is running its "Hayride Express" on October 14 and 28 and Novmber 11 at 7 p.m. Visitors can experience a one-hour evening ride through the Red Clay Valley on an original railroad flatcar converted especially for hayrides. The special excursion train is powered by a steam locomotive or one of the railroad's historic diesel locomotives.
Tickets are $14 for adults, $13 for seniors and $12 for children for the "Hayride Express" trains and the "Autumn Leaf Special" excursions to Mt. Cuba. Tickets for the "Autumn Leaf Special" Hockessin trips are $18 for adults, $17 for seniors and $16 for children.
The New Hope & Ivyland Railroad (32 West Bridge St, New Hope, 215- 862-2332, www.newhoperailroad.com) offers a two-and-one-half hour, 35-mile roundtrip ride on its "Fall Foliage Trains" from October 15-November 5. Every weekend, the rail line in Bucks County will operate regularly scheduled round trip trains out of New Hope Station and SEPTA's Warminster station.
Passengers can enjoy the sights of the beautiful fall scenery while riding aboard the rail line's "First Class Bar Car," "Antique Seat Coach" or "Open Air Car." Coach tickets are $48.95 for adults, $46.95 for children (ages 2-11) and $9.95 for toddlers.
This weekend, zombies and fans of the Walker Stalkers Podcast and the TV show "Walking Dead" will be making a pilgrimage of their own to the Greater Philadelphia Expo Center (100 Station Avenue, Oaks, 484-754-EXPO, http://www.phillyexpocenter.com.) On October 1 and 2, the Expo Center is hosting Walker Stalker Con.
Walker Stalker Con is a byproduct of "The Walker Stalkers Podcast with James & Eric." The podcast began with a trip to Senoia, Georgia where James and Eric were able to view the set of "The Walking Dead" and meet the incredible actors from the show.
As a result of this experience, a podcast began and then the idea of a convention focused around recreating that same experience with the cast and crew of the show, along with talented actors and artists from other zombie shows, movies and art.
Walker Stalker Con is not just a convention. It is a fan meet-up and an opportunity for each guest to come away feeling like they've had an amazing experience and became part of a greater community of zombie lovers.
A special attraction this year is "The Walking Dead Experience," which is $60 for a "Survivor" ticket or for a "Walker" ticket.
Video link for "The Walking Dead Experience" — https://youtu.be/Oqvb-Xj8eMM?t=5.
Admission is $55 on October 1, $45 on October 2 and $100 for a two-day pass.
On October 1, the Revolutionary Germantown Festival will be held from 10 a.m.-4 p.m. at Cliveden (6400 Germantown Avenue, Philadelphia, 215-329-7312, http://www.revolutionarygermantown.org).
The festival features costumed characters, live music, food and drink culminating with a reenactment of the Battle of Germantown, the only military battle ever fought within the borders of Philadelphia.
The majority of the festival's events are centered at Cliveden, the summer home of the Chew family and the location of General George Washington's failed attempt to liberate Philadelphia from British control in 1777.
The celebration will also take place at many other nearby sites including Concord School and Upper Burying Ground, The Germantown White House, Johnson House Historic Site, Germantown Mennonite Meeting House and Grumblethorpe – all of which are located on Germantown Avenue.
On October 1 and 2, Morris Arboretum of the University of Pennsylvania (100 E. Northwestern Avenue, Philadelphia, 215-247-5777, http://www.business-services.upenn.edu/arboretum/index.shtml) is hosting its 17th Annual Fall Festival and Ninth Annual Scarecrow Walk & Design Contest from 10 a.m.-3 p.m. each day.
Visitors will be able to make their own scarecrows, paint a pumpkin and sample different varieties of apples. They can also learn about the special senses of animals with animal guests from the Elmwood Park Zoo in the Visitor Center or by visiting with Tom Stanton and his falcon, Cleo, on the Magnolia Slope. ColonialLUG will be adding to the fun at Fall Festival by building a Lego® pumpkin patch. Families can put together a pumpkin that will be "planted" along a vine constructed of Lego® bricks.
Admittance to the festival is free with site admission – which is $17 for adults, $15 for seniors and $9 for youth (ages 3-17). Some activities have an additional fee.