By Denny Dyroff, Entertainment Editor, The Times
Each year, one of the first area events to welcome autumn is the annual Unionville Community Fair (101 East Street Road, Unionville, http://www.ucfairinc.org).
The fair, which is running now through October 7, is a real down-home country fair with a cow milking contest, farm equipment displays, cow pie bingo and a farm market. It serves as both a fundraising carnival and a full-scale community event.
The 2018 edition of the fair, which is being held at the fairgrounds behind the Landhope Farms store at the intersection of routes 926 and 82, is the 94th annual staging of the event.
This year's Unionville Community Fair will have all its traditional activities including popular attractions such as livestock displays, live entertainment, cooking and baking competitions, carnival games, the Fair Queen Pageant and the colorful annual parade.
There will be an array of family-oriented attractions at the free festival include a beekeeper, a storytelling area, a magician, arts and crafts vendors, a live auction, "Cow Pie Bingo," a full slate of live music performances and a wide variety of demonstrations.
There will also be a number of contests, including a "Cow Milking Contest," a "Scarecrow Making Contest", a "Blue Ribbon Apple Pie Contest," "PA Preferred Products Baking Contest," a "Dance Contest" and a "Lip Sync Contest."
New attractions this year are "Horseless Horse Show," "Cirqusoria" and hayrides around the fair.
Additionally, live music will be presented by The Late Auditions on October 5; Dan & Galla, Junk Rock Band, Salometer Band and Satyr Hill Band on October 6; and Dan & Galla on October 7.
Chester County Day (locations around Chester County, 610-431-5301, http://www.cchosp.com) is one of the oldest annual events in the Brandywine Valley.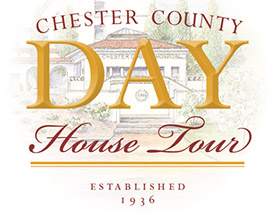 On October 6, the 2018 Chester County Day, which will be held in and around West Chester, is celebrating its 78th anniversary and is honoring the 126th anniversary of Chester County Hospital
As always, the event, which bills itself as the nation's oldest house tour, has the Chester County Hospital as its beneficiary. Tickets are $50.
It all started back in 1936 when Mrs. William A. Limberger and her fellow auxiliary members decided to hold a house tour which featured 22 homes. The event was known as "West Chester Day" and tickets cost $1.
This year's annual celebration of Chester County's landscapes, art and architecture will get underway at 10 a.m. and run until 5 p.m. Participants will be able to visit old and interesting houses, gardens and historic landmarks around Chester County during the tour Northeast quadrant of Chester County.
Chester County Day has a few ground rules which must be honored — no pets, no children under age 12, no "babes in arms" and no backpacks. Visitors may take photos outside the houses. No photography or use of cell phones is permitted inside the houses.
The Brandywine River Museum (Route 1, Chadds Ford 610-388-2700, www.brandywinemuseum.org) is hosting "Barks and Brews" on October 6.
The event, which runs from 2-7 p.m., is an outdoor Oktoberfest celebration in the Museum's courtyard. Family, friends and canine companions are all welcome.
Visitors can enjoy a selection of craft beers from a local brewery, plus wine and soft drinks; dine on a delectable menu of German-inspired fare by Chef Mike Kline, Executive Chef of the Brandywine's Millstone Café; and tap their feet to a rich mix of acoustic folk-rock blues by local band Moondawgs.
People are invited to bring their favorite dogs along for the fun with bonus barking points for Oktoberfest dog costumes. Museum volunteers will be on-hand to dog sit well-behaved pets for owners who wish to visit the Museum's galleries, including the new "Natural Wonders: The Sublime in Contemporary Art" exhibition.
The menu features Soft Pretzels w/ Root Beer Mustard, Lager braised Bratwurst w/ House Made Kraut, Cheddar-Potato-Stout Soup, Fried Apples & Potatoes w/ Horseradish Mustard Dressing, Chicken Schnitzel w/ Dill Sauce, Baked Kielbasa w/ Kohlrabi, Apple & Potato, Braised Red Cabbage, Fried Brussels w/ Pickled Red Onions, Chocolate Stout Brownies and Apple Strudel.
Admission is free. Food and drink will be available for purchase. Additional cost for Museum admission. Rain date is October 7.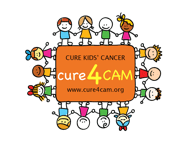 Falling Leaf Fest is scheduled for October 7 at Eagleview Town Center (Wellington Square, Exton, 610-458-1900, eagleviewtowncenter.com).
The popular annual event, which gets underway at 11 a.m., features live entertainment, a craft market, food vendors and games and activities for kids.
This year, the "Got Talent?" showcase is back where performers from regional schools show off their talents.
One of the featured events is Cure4Cam's bike ride, Pedal4Cam.
Pedal4Cam is a fun bike ride for everyone – people of all ages and every level of ability. There will be a paved, road bike trail and a mountain bike trail — with different options for each.
Participants must have a bicycle in good, working condition. Wearing a helmet is mandatory. Check in begins at 7:30 a.m. and the races start at 8:30 a.m.
The Paoli Blues Fest (Paoli Village Shoppes, Paoli Shopping Center, 41 Paoli Plaza, Paoli, http://www.paolibluesfest.com) has become one of the most popular music events in Chester County.
The festival, which will be held on October 6 from noon-6 p.m., is celebrating its 10th anniversary this year. The festival will take place at the Paoli Presbyterian Church, which is located at 225 South Valley Road in Paoli.
The free music festival, which will be held rain or shine, also includes a street festival with food and beverage vendors, outdoor dancing and a variety of family-oriented activities.
Live blues music will be performed throughout the day by Fred Miller Band, Bluebone, Papa Sez, Peter V. Blue Train, Blow the House Down, and Russ Lambert & Shakedancer Band.
The event is held as a benefit for the Chester County Food Bank. Entry Fee to the Paoli Blues Fest is a donation of non-perishable food for the benefit of the Chester County Food Bank (with the goal of filling a van with food for needy families).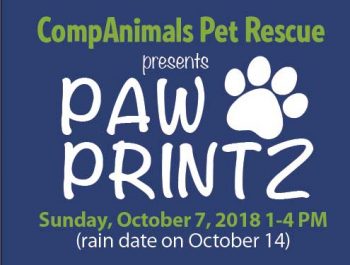 On October 7, Borderland Vineyard (332 Indiantown Road, Landenberg, 215-436-9154, www.borderlandvineyard.com) will host the "Sixth Annual PAW PRINTZ Family Art Festival." The event will run from 1-4 p.m.
The festival, which is a benefit for CompAnimals Pet Rescue, will feature local artists, live music, family crafts, face-painting, food treats (for dogs and humans) and wine from Borderland Vineyard.
CompAnimals Pet Rescue's adoption center is a no-kill rescue facility that shelters and seeks homes for homeless dogs and cats. The funding for this organization comes from private donations and events such as "PAW PRINTZ." The staff is 100 per cent volunteer, so all proceeds go directly toward supplies and care for the animals.
Visitors will be able to mix and mingle with some of the rescue's amazing adoptable dogs who will be on-site, including Adoptable Domino, the 2017 mascot.
Ticket price is $35 at door.
This is the time of year when the event calendar is loaded with harvest-themed festivals.
One of them is the Fall Harvest Festival at the Newlin Grist Mill (Cheyney Road and Route 1, Concordville, 610-459-2359,www.newlingristmill.org) will give visitors an opportunity to enjoy a fun family event and to learn a little about local history at the same time.
During its history, Newlin Grist Mill ground wheat, corn, oats, buckwheat, and rye. The Newlin Grist Mill is the only operating 18th-century gristmill in Pennsylvania.
The festival, which runs from 10 a.m.-4 p.m. on October 6, features a variety of demonstrations including wool spinning, papermaking, colonial brewing, iron making, brick making, woodworking, Scherenschnitte, blacksmithing, historic baking, chair caning, lathe-turning and milling.
Other activities include performances of colonial music, period dancing, face painting, colonial games, English country dancing by the Heritage Dancers, decorating pumpkins and hayrides through the site's 160-acre grounds.
Admission is free and there is a $5 per car parking fee.
Winterthur Museum, Garden & Library (5105 Kennett Pike, Route 52, Wilmington, Delaware, 800-448-3883, http://www.winterthur.org) is hosting its Seventh Annual Truck and Tractor Day on October 6 from 10 a.m.-4 p.m.
Children of all ages will have the opportunity to climb on and explore more than 30 farm vehicles and trucks from the Winterthur Fire Department and interact with Winterthur's firefighters; play "dress up" with firefighter gear and helmets and put out a "fire" with the pumper truck.
Visitors will also have the opportunity to take a hayride, learn how to climb a tree from Winterhur's arborists, explore farm equipment and learn how a modern backhoe and crane work.
Activities are included with general admission — $20 adults; $18 for seniors (62 and older) and $6 for ages 2-11. Proceeds from the event will be used to support the Winterthur Fire Company.
Visitors to Winterthur on October 5 can get a sneak preview of the family-friendly Truck and Tractor Day event by attending "Winterthur After Hours." The event, which takes place in the Greenhouse area, offers an evening of music and a beer garden among the tractors.
Attractions include live music by the Joe Hillman Band, hayrides, and a walking tour. Visitors can join Chris Strand, director of Garden and Estate, at 6:15 p.m. for a walking tour of Winterthur's historic greenhouses and talk about the tractors used to maintain the property and the history of horticulture and agriculture on the estate.
On October 6, the Revolutionary Germantown Festival will be held from 10 a.m.-4 p.m. at Cliveden (6400 Germantown Avenue, Philadelphia, 215-329-7312, http://www.revolutionarygermantown.org).
The festival features costumed characters, live music, food and drink culminating with a reenactment of the Battle of Germantown, the only military battle ever fought within the borders of Philadelphia.
The majority of the festival's events are centered at Cliveden, the summer home of the Chew family and the location of General George Washington's failed attempt to liberate Philadelphia from British control in 1777.
The celebration will also take place at many other nearby sites including Concord School and Upper Burying Ground, The Germantown White House, Johnson House Historic Site, Germantown Mennonite Meeting House and Grumblethorpe – all of which are located on Germantown Avenue.
On October 6 and 7, Morris Arboretum of the University of Pennsylvania (100 E. Northwestern Avenue, Philadelphia, 215-247-5777, http://www.business-services.upenn.edu/arboretum/index.shtml) is hosting its 19th Annual Fall Family Weekend and 11th Ninth Annual Scarecrow Walk & Design Contest from 10 a.m.-3 p.m. each day.
Visitors will be able to make their own scarecrows, paint a pumpkin and sample different varieties of apples. Weaver's Way Coop will be on hand with the season's best local apple varieties.
This year's theme for the Annual Scarecrow Walk & Design Contest is "A Moment in Time."
From October 6-31, more than 30 scarecrows will be on display for three weeks along Oak Allée. Visitors are invited to vote for their favorites in the "A Moment in Time" theme to determine which scarecrows will be the top five prize winners.
Admittance to the festival is free with admission – which is $19 for adults, $17 for seniors and $10 for youth (ages 3-17).
Another of the area's highly-acclaimed arboretums will have a special event on Friday evening.
Tyler Arboretum (515 Painter Road, Media, www.tylerarboretum.org) is presenting "Blues and Brews" on October 5 from 7-9 p.m.
Visitors to the arboretum will be able to start their weekend with a lively evening of specialty beers and tasty hors d'oeuvres from Pinocchio's Beer Garden and Sterling Pig Brewery.
As an added attraction, there will be live blues/jazz music performed by guitarist Fred Powell in Tyler's Barn Loft.
Tickets for "Blues and Brews" are $45 — $20 for designated drivers. The event will be held rain or shine.
On October 7, Media hosts the 38th Annual Media Food and Crafts Festival from 9 a.m.-5 p.m. The free event will be held along the streets in downtown Media.
The festival will feature more than 40 participating restaurants along with 75 top-flight craft vendors. Media's merchants will be also be open during the festival.
The event will offer live music throughout the day. Additionally, there will be a children's area on Veteran's Square with a giant slide and other bounce games.
The festival is sponsored every year by the Media Business Authority.
On October 7, the Railroad Museum of Pennsylvania (300 Gap Road, Strasburg, 717-687-8628, www.rrmuseumpa.org) is presenting itsannual Garden Railway Tour — also known as "Trains in the Garden."
The tour, which runs from 1-5 p.m., is a self-guided tour of Lancaster County private homes that feature impressive displays of operating model trains that have been built in landscaped gardens as well as homes with operating layouts and special model train collections.
The Garden Railway Tour, which is celebrating its 12th anniversary this year, is held as a benefit for the Railroad Museum of Pennsylvania's education and preservation programs. Tickets are $10 and can be purchased at the Railroad Museum of Pennsylvania's ticket office.
The Pennsylvania Renaissance Faire (Pennsylvania Renaissance Faire Shire, Mount Hope Estate and Winery grounds, Route 72, Cornwall, 717-665-7021, www.parenfaire.com) is hosting its "Autumn Harvest" event on October 6 and 7. It will also be a "Royal Dog Days" weekend.
From 11 a.m. until 8 p.m. each day, the huge faire will celebrate the time-honored tradition of the harvest, commemorating vine to bottle and tree to glass with the fall libations.
There will be free sampling at the Mount Hope Wine Shop to help visitors discover a new favorite Mount Hope Wine and Lancaster County Cider.
A featured event at this year's "Autumn Harvest" will be the "Nipperkins Costume Exhibition" for children ages 11 and under.
With Royal Dog Days, His Majesty has issued an invitation to the lover of dogs to join him and the Royal Hounds upon the Fairegrounds Saturdays and Sundays in September.
Admission is $31.95 for adults and $11.95 for kids ages 5-11.
Black Walnut Winery (3000 Lincoln Highway, Sadsburyville, 610-857-5566, www.blackwalnutwinery.com) will host its Sixth Annual Fire and Wine Festival from 4-11 p.m.
Ticket price includes souvenir logo wine glass; a glass of wine, a can of Sly Fox beer or a wine tasting (your choice of 4 wines), a gigantic bonfire, craft and food vendors.
There will also be live music by Echo, Manavon, Holt 45, and The Commission.
Tickets are $30 and a portion of the proceeds from ticket sales goes directly to the Sadsburyville Fire Company.
On October 6, a Craft Beer Festival known as "Brew-chanan Fest" will be held in Buchanan Park (901 Buchanan Avenue
Lancaster, /www.facebook.com/pg/brewchananfest) from 2-6 p.m.
The event, which is in its sophomore season, will feature more than 60 breweries, wineries and cider houses from all over Pennsylvania and a few neighboring states on-site to provide samples of some of their favorites.
Entertainment will be provided by MissBehavin' and food will be available for purchase from the following food trucks — Dough Head Waffles, Sittin' Pickin' Chickin', Pork U BBQ, Upohar, Rogue Popcorn, Bricker's Famous French Fries, Walk-O Taco and Gnawjaw.
Tickets are $45.
The Delaware Nature Society will host a "Harvest Moon Festival" on October 6 at Coverdale Farm Preserve (543 Way Road, Greenville, Delaware, 302-239-2334, www.delawarenaturesociety.org).
Fall is a time of change for the life inhabiting the 356-acre Coverdale Farm Preserve. It's the perfect starting point to observe seasonal changes as the preserve transitions into winter.
There will be a variety of special activities including hayrides, pumpkin carving, artisan demonstrations, raptor programs, pony rides by Sunset Stables, corn maze, Painted Sky Alpaca Farm alpacas, farm animal experiences, live animal photo booth, children's activities and crafts, International Turtle Race, and food vendors
Live Music will be performed by Acoustic Turnpike, Tater Patch, The Contra Rebels, Rockdale Boys, and Hobo Pie.
Participants are advised to dress for outdoor adventure.
The event is scheduled to run from 10 a.m.-5 p.m. Tickets are $7.
The 12th Annual Delaware Auto Show, which is being held October 5-7 from 10 a.m.-9 p.m. on Friday and Saturday and 10 a.m.-6 p.m. on Sunday at the Chase Center on the Riverfront (815 Justison Street, Wilmington, Delaware, 302-324-2558,www.delawareautoshow.com), will have displays by major auto manufacturers as its main attraction. More than 14 manufacturers will display close to 150 different 2017 models.
The show will feature the Delaware Children's Museum Kid's Fun Zone for the little kids and an impressive exotic car lineup, including Rolls Royce, Maserati, Bentley, Aston Martin and McLaren for the big kids.
General Admission is $10 and children (13 and under) are admitted free.
A popular event in Delaware this weekend is "Steamin' Days" at Auburn Heights Preserve (3000 Creek Road, Yorklyn, Delaware, 302-239-2385, http://auburnheights.org) on October 7.
"Steamin' Days," which is held on the first Sunday of the month through November, focuses on steam power.
During "Steamin' Days at Auburn Heights," the site is bustling with activity. Visitors are encouraged to climb into an antique automobile or board one of the trains and experience what it was like to travel at the turn of the 20th century. They can also tour the magnificent 1897 mansion that was home to three generations of the Marshall family.
Also included is entry to the Marshall Steam Museum, which features the world's largest operating collection of Stanley steam cars along with a 1930s working Lionel electric train display, a hands-on engine display, kids' activities and exhibits and the Museum Gift Shop.
Activities run from 12:30-4:30 p.m. each time. Combo Tickets, which cover all rides and building tours, are $19 (13 and older) and $12 (age 12 and under).
A great way to enjoy autumn's annual color display is to ride a special excursion on an area tourist railroad.
The West Chester Railroad (Market Street Station, West Chester, 610-430-2233, www.westchesterrr.net) is running its special "Fall Foliage Express" trains on September 30, October 7 and 14 and November 3, 4, 10 and 11 with departures at noon and 2 p.m.
The round-trip train ride travels to the village of Glen Mills and back and lasts for 90 minutes. During the brief layover in Glen Mills, riders can explore the historic Pennsylvania Railroad station and have a snack in the railroad's picnic grove along the Chester Creek.
Tickets are $15 for adults, $13 for children ages 2-12 and free for kids under two.
The New Hope & Ivyland Railroad (32 West Bridge St, New Hope, 215- 862-2332, www.newhoperailroad.com) offers a two-and-one-half hour, 35-mile roundtrip ride on its "Fall Foliage Trains" from October 6-28. Every weekend, the rail line in Bucks County will operate regularly scheduled round trip trains out of New Hope Station and SEPTA's Warminster station.
Passengers can enjoy the sights of the beautiful fall scenery while riding aboard the rail line's "First Class Bar Car," "Antique Seat Coach" or "Open Air Car." Coach tickets are $51.99 for adults, $49.99 for children (ages 2-11) and $8.99 for toddlers.
The Wilmington & Western Railroad (2201 Newport Gap Pike, Wilmington, DE, 302-998-1930, www.wwrr.com) is running its "Autumn Leaf Special" with trains on October 13, 14, 17, 20, 21, 24, and 27 and November 3 and 4.
Trips are either a one-and-one-half hour roundtrips to the Mt. Cuba Picnic Grove or two-and-one-half hour roundtrips to Hockessin.
The W&WRR also is running its "Hayride Express" on October 5 and 12 and November 2 and 9 at 7:30 p.m. each night. Visitors can experience a one-hour evening ride through the Red Clay Valley on an original railroad flatcar converted especially for hayrides.
On weekends now through October 20, the Kalmar Nyckel will be offering public sails from two locations in Wilmington, Delaware. The sailings will leave from the Kalmar Nyckel Shipyard (1124 East Seventh Street, Wilmington, Delaware, www.kalmarnyckel.org.)
For two decades, the Kalmar Nyckel, which has its home base in Wilmington, has been hosting riders all over the world – especially in Delaware.
A ride on the Kalmar Nyckel is a totally different from most tourist water rides.
The ship is a beautiful recreation of the original Kalmar Nyckel, which was built in Holland in the 1620s. Her mainmast is taller than a 10-story building and she carries 7,600 square feet of sail area and six miles of rigging.
The original Kalmar Nyckel was a Swedish-owned, three-masted armed pinnace that sailed from Goteborg, Sweden in November of 1637 and brought the first permanent European settlers to the Delaware Valley.
Carrying 24 settlers from four countries (Sweden, Finland, Holland, and Germany), she landed on the banks of the Christina River. The site, which became known as "The Rocks", can be visited at Fort Christina Park off Wilmington's East Seventh Street.
The Kalmar Nyckel made four documented round-trip crossings of the Atlantic, more than any other "settlers' ship" of the era. The original ship was lost in the late 1600s.
In 1986 a group of citizens established the Kalmar Nyckel Foundation to design, build and launch a replica of the Kalmar Nyckel at a shipyard adjacent to the original landing site.
The new Kalmar Nyckel was constructed there and was launched on September 28, 1997. She was commissioned on May 9, 1998 and now serves as Delaware's sea-going Ambassador of Good Will. She is a fully functional sail training vessel and has represented Delaware all over the country.
Tickets are $35 for adults and $20 for youth (ages 17 and under).
On October 5, Elmwood Park Zoo (Elmwood Park Zoo, 1661 Harding Boulevard, Norristown, www.elmwoodparkzoo.org) will be presenting "Night Adventure."
Visitors will be able to zip the zoo in the dark with Treetop Adventures' "Night Adventure!"
At the event, which runs from 7:30-11 p.m., participants can experience all the thrills of the zip line and ropes courses with the added challenge of darkness.
Adventurers will navigate through a section of the Treetop Zoofari course equipped with a headlamp. Young adventurers can also experience the night time fun on our Cub Climb course.
The "Night Adventure" ticket includes access to an all-you-can-eat buffet, which features Norristown specialties such as zeps, "Friday" zeps, soft pretzels, tomato pie, local beer and one drink ticket.
Non-adventurers can still be a part of the fun with the "Fan Pass," which includes one drink ticket and access to the all-you-can-eat buffet.
Halloween activities are starting to fill up the area events calendar faster than a ghost can appear and disappear in your neighborhood. The following is a look at what to expect at many of these events.
One of the most ambitious area Halloween attractions is "The Glow: A Jack O'Lantern Experience" (www.theglowjackolantern.com).
"The Glow," which runs now through October 28.
This is a family-friendly, immersive Halloween stroll along a trail illuminated by more than 5,000 hand-carved jack o' lanterns.
The Halloween-themed happening will delight visitors as they are surrounded by thousands of intricately-carved pumpkins dangling from above and along the third-of-a-mile walk.
In the park, jack o' lantern dinosaurs stand up to 16 feet tall. Captain Jack and his band of marauders helm a 30-foot-long pirate ship, complete with skeletons and pumpkin pirates. In the pumpkin graveyard, guests will encounter black cats, ghosts and gravestones.
"The Glow" also illuminates some of Philly's most famous natives with pumpkin look-a-likes featuring sports figures, famous icons, superheroes and princesses.
"The Glow" is located in West Fairmount Park adjacent to the Mann Music Center on Parkside Avenue. Tickets start at $16.99.
Paranormal Cirque (https://paranormalcirque.com), which is intended for a mature audience, is running now through October 7 at Christiana Mall, which is located at 132 Christiana Mall Road just outside Newark, Delaware.
Paranormal Cirque will expose audiences to a unique creation of combined theatre, circus, and cabaret with a new European style flare.
This innovative horror story, which is presented in true circus style under a Big Top tent, features different shades of sexy and an incomparable storyline. Audiences likely will find it difficult to separate reality from illusion at this show as they fall into a parallel world and end up surrounded by monstrous creatures with hidden talents.
Paranormal Cirque's "CASTLE" (also known as the Big Top) presents a mesmerizing effect with its swirling Black and Red hypnotic colors while hosting a two-hour hypnotizing and enchanted show.
A careful casting selection has united the best artists from all over the world. Cirque Italia believes in multi-culturalism as one of our strongest assets. Just a few of the circus arts you can expect to see in this new production include the jaw-dropping Wheel of Death, mystifying magic, a woman hanging high in the air by her hair, six men on a horizontal pole, the infamous cyr wheel, and the always sexy-yet-dangerous silks. The show follows a strict animal-free policy.
Ticket prices range from $10-$50 and are restricted — under 18 requires accompanying parent or guardian because the has adult language and material.
Chaddsford Winery (Route 1, Chadds Ford, 610-388-6221, www.chaddsford.com) is presenting its "Adult Trick or Treat" event every Saturday and Sunday through October 28. Tour Times Available at 11:30 a.m. and 1, 2:30 and 4 p.m.
Visitors will be able to "Trick or Treat" for wine and seasonal snacks at Chaddsford's wildly popular, adults-only Halloween program as they visit a variety of Halloween-themed pairing stations located throughout the Winery grounds.
"Creepy Carnival" will have Rosemary Sea Salt Popcorn and Goldenberg's Peanut Chews with Chaddsford White and Karnival Kolsch by Stoudts Brewing Company and "Spider's Web" will feature Éclat Chocolate Mondiant with a Black Widow Cocktail made with Chaddsford Red + Stateside Vodka and 2016 Harbinger.
"Pumpkin Patch" will offer Pumpkin Cheesecake with warm Spiced Apple + Sugar Daddy Stirrer and Baked Pumpkin Ale by Lancaster Brewing Company. "Grapeyard" will feature Mozzarella, Genoa, and Grilled-Grape Kabob with 2016 Pinot Grigio and Niagara, and "Dark Dungeon" will have
Tickets are $20 and all visitors who arrive in costume will receive 20% off any bottle purchases made that day.
"Terror Behind the Walls" (Eastern State Penitentiary, 2124 Fairmount Avenue, Philadelphia, 888-763-NITE, www.easternstate.org) is a truly scary attraction. Running through November 10, it takes place at a penitentiary site that was once was an active prison and is now a National Historic Landmark. It is a scream-inducing event featuring laser and special-effect lighting, digital sound, sinister scents, animatronic creatures and 3-D illusions.
Popular attractions include "Blood Yard," "Infirmary," "Machine Shop," "Lock Down," "Break Out!," and "Quarantine 4D."
Admission prices, which vary with the date, range from $19-$45.
"Hurricane Hill Farm Maze" (Baldwin's Farm, 704 East Reeceville Road, Coatesville, 610-384-6952, www.hhfmaze.com) will be open Saturdays and Sundays until November 4.
This event features miles of trails through a five-acre corn maze along with a corn slide, hayrides, a pumpkin patch and a farm animal display.
The site's 2018 Football Maze pays tribute to the Philadelphia Eagles.   The maze will contain a Word Game with football facts, some about the Philadelphia Eagles.  There will also be nine "Picture Finds" with football information.
Tickets are $14.
If you like mazes, you should check out the corn mazes at Ramsey's Farm (Ramsey Road, Wilmington, Delaware, 302-477-1499,www.ramseysfarm.com).
Corn mazes, along with hayrides, a pumpkin patch and scarecrows, will be featured at Ramsey's Farm, which is located in northern Delaware on Route 92 just south of the Pennsylvania-Delaware state line. The new season runs on weekends now through October 30.
Ramsey's "Pumpkin Patch" has been in operation since 1995 and the farm's varied mazes have been delighting and baffling visitors who return each year for the popular annual event. The owners of Ramsey's Farm raise pumpkins, gourds, ornamental corn, popcorn, feed corn and hay.
The farm's pumpkin field stretches over 12 acres and yields approximately 20,000 pumpkins each season. Hayrides around the farm will be offered from 11 a.m.-5 p.m. each day. Visitors will be able to shop for pumpkins and other items at the farm store. There will also be hot food and beverages available for purchase.
Tickets are $7 for the corn maze, $4 for the sorghum maze, $3 for the hay maze, $2 for pumpkin painting and $3 for a hayride.
This is the time of the year when farms in the area become a bustle activity — a time for harvest.
But, it is not harvest matters that are causing a bustle of activity at Cherry Crest Adventure Farm in Ronks (150 Cherry Hill Road, Ronks, 717-687-6843, www.cherrycrestfarm.com).
The farm's popular annual "Flashlight Maze" is now underway and will continue every Friday and Saturday night through November 4. Cherry Crest Adventure Farm has reserved several weekends during the autumn months for Flashlight Maze.
This special activity allows visitors to experience the Amazing Maize Maze in total darkness. All you need are flashlights and a few friends.
The Flashlight Maze is a nice, non-scary, Halloween alternative that has appeal for people of all ages. The Flashlight Maze, which has a $12 admission fee, is open from 6:30-10 p.m. with the last entrance into the Maze at 9 p.m.
The main attraction is Cherry Crest's "Amazing Maize Maze," which is billed as "the world's most dynamic and interactive corn maze." It is a five-acre corn maze with over two-and-one-half miles of paths, scenic bridges, and clues.
Participants can walk at their own pace as they encounter the "Kernels of Knowledge" along with a variety of clues, tunnel slides, and watering stations. They can also check out a bird's eye view from the two bridges and watch everyone's flags waving high above the corn.
The average time to complete the "Amazing Maize Maze" course is one hour. Tickets are $17 on Thursday and Fridays and $20 on Saturdays.
This weekend, it's time once again for the Scarecrow Competition and Display at Peddler's Village (Routes 202 and 263, Lahaska, 215-794-4000, www.peddlersvillage.com). Hours are 10 a.m.-6 p.m. both days.
Visitors can stroll around the Village to see the Scarecrow Competition and Display, which showcases more than 100 creative and colorful scarecrows. The Scarecrows are on outdoor display through October 28.
The public is invited to vote for the winners. Ballots are available in all shops and restaurants. The ballot boxes are located in the Hospitality Center at the Cock 'n Bull, Giggleberry Fair, and Buttonwood Grill.
Linvilla Orchards (137 West Knowlton Road, Media, 610-876-7116, www.linvilla.com) has begun hosting its autumn and Halloween events.
Pumpkinland is already in full swing. The family-oriented activity features costumed characters, games and contests and live music.
Another attraction, which runs through October 30, is "Hayride to the Witch's House." Admission is free, and hayrides are $9 per person. There will also be "Harvest Hayrides" and "Autumn Moon Hayrides" starting later in September.
The 28th annual edition of "Haunted Hayride, Bates Motel and Haunted Corn Maze at Arasapha Farm" (1835 N. Middletown Rd., Gradyville, 610-459-0647, www.thebatesmotel.com) will be scaring visitors through October 31.
The haunted hayride through the woods features monsters, special effects and actors. The Bates Motel has haunted rooms with special effects and computerized lighting.
Another attraction is the "Revenge of the Scarecrow Haunted Trail." A haunted trail is cut through a cornfield inhabited by monsters.
Admission prices are: Haunted Hayride, $20; Bates Motel, $15; Haunted Trail, $15; combination tickets, $40. There are reduced rates for children.
For "Count's Halloween Spooktacular at Sesame Place" (100 Sesame Place, Langhorne, 215-752-7070, www.sesameplace.com), the popular amusement park has been converted into a Halloween-themed safe venue for kids with trick or treating, pumpkin decorating, hayrides and a hay maze.
Featured attractions, which will continue until October 28, are "Neighborhood Street Party Halloween Parade," "Halloween Light Show," and "The Not-Too-Spooky Howl-O-ween Radio Show ."
Admission to the park is $49.
Pennhurst Asylum (100 Commonwealth Drive, Spring City, 484-866-8964, www.pennhurstasylum.com), which is open through November 4, is on the site of a former mental asylum which has been shuttered for over a quarter of a century.
It has been transformed into a haunted attraction with huge sets, detailed rooms and live actors. Visitors can also explore the labyrinth of underground tunnels.
Tickets are $18 for each of the attractions with a variety of combo packages available.
"Great Pumpkin Fest and Halloween Haunt at Dorney Park" (3830 Dorney Park Road, Allentown, 610-395-3724,www.dorneypark.com) is running now through October 28.
The event features scary creatures roaming the park and scarecrows lining line the walkways while frightening activities take place at the following attractions — "FrightFeast," "Port of Call," "Necropolis," "Age of Darkness" and "CarnEvil" along with seven mazes and four "Creepy Scare Zones." Admission is $39.99.
The "27th Annual Fright By Night" (Six Flags Great Adventure, Route 537, Jackson, NJ, 732-928-2000, www.sixflags.com), which is running now through October 31, features family-oriented activities during the day and much scarier attractions after dark for teens and adults.
The attractions include "Big Top Terror," "Wicked Woods," "Aftermath," "Hell Fest," "The Manor," "Cell Block 6"," and "Reflections of the Dead."
Tickets start at $84.98.
Ghost Tour of Philadelphia (215-413-1997, www.ghosttour.com), Ghost Tour of Lancaster (717-687-6687, www.ghosttour.com) and Ghost Tour of Strasburg (717-687-6687, www.ghosttour.com) operate through November and offer an eerily entertaining evening of true ghost stories and real haunted houses.
The Ghost Tour of Philadelphia is a candlelight walking tour along the back streets and secret gardens of Independence Park, Society Hill, and Old City, where ghostly spirits, haunted houses, and eerie graveyards abound. Tickets are $20.
Participants in the Ghost Tour of Lancaster explore the long-forgotten mysteries of one of America's oldest cities, with haunting tales of otherworldly vigils, fatal curses, and star-crossed lovers. The tour provides the opportunity to experience 300 years of haunted history from the Red Rose City's thorny past. Tickets are $18.
The Ghost Tour of Strasburg is a candlelight walking tour of the quaint and historic town of Strasburg in the heart of Pennsylvania Dutch Country. Visitors will experience an entertaining evening with a costumed tour guide spinning tales of haunted mansions, eerie graveyards, and spirits that roam the night … in a town lost in time. Tickets are $18.
The "33rd Annual Jason's Woods" (99 Stehman Road, Lancaster, 717-872-5768, www.jasonswoods.com), which is running through November 4, is a horror show complex that features a combination of live actors, impressive animation and scary special effects.
Popular attractions include "Horrifying Hayride," "Chamber of Horrors," "Zombie Apocalypse," "Lost in Jason's Woods," and "Carnival of Fear," Admission prices are for combo tickets are $25 for three attractions and $40 for five.
"Valley of Fear" (300 W. Bristol Road, Feasterville, 215-942-9787, www.valleyoffear.com), which is open through October 30, features four "heart pounding attractions" — "Haunted Hayride," "Scarytales," "The Facility," and "Operation Z Escape."
The attraction is billed as "America's Most Horrifying Woods." Admission prices start at $39.
The "26th Annual Field of Screams" (109 College Avenue, Mountville, 717-285-7748, www.fieldofscreams.com), which is open now through November 9, features four world-class Haunted Experiences and an impressive Midway Area. Top attractions include "Horrifying Haunted Hayride," two massive Haunted Houses, and Wicked Haunted Woods.
Ticket prices start at $16.