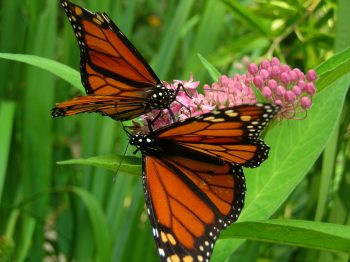 WILMINGTON — Visitors of all ages will celebrate one of nature's great wonders…the great Monarch butterfly migration.  The Christina River and its wetlands support more than 200 species of wildlife, including the Monarch butterfly. 
Visitors will encounter live butterflies, be able to borrow a butterfly net to try their hand at catching butterflies and other insects, help tag and release Monarchs for research, make crafts, and meet face-to-face with other animals that share the marsh. 
The Monarch Migration Celebration is free and open to the public.  The event is part of River Days, a six-week celebration of the Delaware River waterways, supported by the William Penn Foundation, throughout Pennsylvania, New Jersey and Delaware. More than 15 million people rely on Delaware River waterways for clean drinking water.  The region's waterways also provide crucial habitat for plant and animal life.  To highlight these vital roles and inspire more people to become active caretakers of the waterways, a group of 23 environmental education centers, including the Delaware Nature Society, is hosting more than 30 interactive events to provide residents of all ages with opportunities to run, bike, paddle and enjoy being on or near their local waterways.    
As part of each event, visitors and guests will be asked to show their support for the region's waterways by pledging to take some simple actions at home, in the community or near the water that can all add up to real progress for the region's water health.  The River Days "We Share Our Waterways, We Pledge to Care for Our Waterways" campaign will be on display at each event, encouraging visitors to sign the pledge and take home easy-to-implement water protection tips.