By Denny Dyroff, Staff Writer, The Times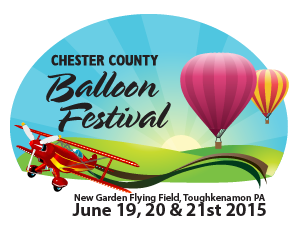 There are three types of aircraft that almost always force you to turn your gaze skyward and they all begin with the letter "h" — harrier jets, helicopters and hot air balloons. This weekend, you'll be able to see two of the three in the skies above Chester County.
If you want to see harriers in action, you might need to go to Iraq where the plane that can take off vertically and hover is being used by the United States Marine Corps for surveillance of ISIL forces.
If you want to see helicopters flying above, just head to the American Helicopter Museum & Education Center (1220 American Blvd., Brandywine Airport, West Chester, 610-436-9600, www.helicoptermuseum.org) when it celebrates Fathers' Day on June 21 with its annual event known as "Fatherfest."
If you would like to see hot air balloons filling the skies over your head, plan on attending this weekend's Ninth Annual Chester County Balloon Festival (New Garden Flying Field, 1235 Newark Road just off Highway 1, Toughkenamon, 610-268-2619, http://ccballoonfest.com) which runs from June19-21.
There is something majestic about a huge balloon floating untethered through the air that captures your attention. Watching one balloon floating above you is a lot of fun. Watching more than 20 huge, multi-colored balloons filling the airspace over your head is a downright awesome experience.
Activity at the Balloon Festival begins on June 19 with plane rides all day on either a PT-19 or a Cessna 172 and gates opening to the public at 4 p.m. Festivities include a "Hops & Grapes Wine and Beer Garden," "Be A Diver — Learn to Dive," "Future Aviators Kid Zone," a remote control plane demo, a "Balloon Launch" (6:30 p.m.) and a "Balloon Glow" (8:30 p.m.).
During the glow, balloons inflate at dusk, remain tethered, and light their burners in a synchronized fashion. Live music, which starts at 5 p.m., will be provided by Half Past Seven and Late April.
There will be a similar schedule for June 20 and 21 with the addition of a Balloon Launch at 5:30 a.m., the EAA Fly In Breakfast from 8-11:30 a.m., a "Walk Through Balloon" starting at noon, helicopter rides from noon-3 p.m., tethered balloon rides starting at 3 p.m. and a fireworks display at 9 p.m. (Saturday only — rain date, Sunday).
On June 21, there will also be a "Fire Truck Parade" at 12:30 p.m. and "Fireman Rescue Demos" at 1, 2 and 3 p.m. Music acts will be Half Past Seven on June 20 and Summit Hill Bluegrass on June 21.
The festival will also feature craft and food vendors and a children's area featuring kid-friendly attractions.
Video link for Chester County Balloon Festival — https://www.facebook.com/361859555872/videos/vb.361859555872/10153293412635873/?type=2&theater.
Admission to the festival is $10 for adults and $5 for children (ages 6-12). Attendees can purchase tickets for hot air balloon rides, tethered balloon rides, and helicopter rides for an additional fee.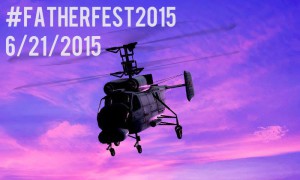 The American Helicopter Museum's annual "Fatherfest" will get underway at 11 a.m. and continue until 3 p.m. Visitors can check out static displays, take a tour of the museum, and — for an extra fee — treat their fathers to a ride in a chopper.
As an added attraction, the popular family event also features remote control helicopter shows, a "Paper Airplane Contest," photo ops with Disney's Dusty from "Planes" and a "Classic Car and Motorcycle Show" with exhibitors competing for prizes.
There will also be a variety of concession booths at Fatherfest with food, beverages and souvenirs.
Admission to the event is $10 for adults, $8 for seniors, students and children (age 12 and under). Helicopter rides, which will be available from 11 a.m.-1 p.m., will cost $50 per person ($40 for children 12 and under).
The Morris Arboretum (100 East Northwestern Avenue, Philadelphia, 215-247-5777, http://www.business-services.upenn.edu/arboretum/index.shtml) is celebrating Father's Day with a "STEAMpunk Expo." The event will take place throughout the garden on June 21 from 10 a.m.-8:30 p.m.
Visitors will be able to discover the alternative aesthetic of steampunk, where a re-imagined past creates a fantastic future. Before electricity and fossil fuels, steam was the power that drove adventure and exploration.
The event at the Morris Arboretum will feature fashion, vendors, and informative and entertaining talks — including a special steampunk-focused talk by historian/author Mark Donnelly.
June 21 is also the day for the arboretum's "Grist Mill Demonstration Day." The Springfield Mills at Morris Arboretum has been carefully restored and made operational once again by a dedicated group of volunteers. Attendees will be able to visit this 19th-century mill and see how corn was milled for meal and flour.
The celebration of the longest day of the year will conclude with an outdoor evening concert.
Admission is $16 for adults, $14 for seniors and $8 for students and youth (ages 3-17).
If you're looking for another fun, family event this weekend, a good place to look is Winterthur Museum, Garden & Library (5105 Kennett Pike, Wilmington, Delaware, 800-448-3883, www.winterthur.org).
On June 20 from 11 a.m. – 3 p.m., the historic site, which is located on Route 52 in northern Delaware just south of the Pennsylvania state line, hosts its annual Enchanted Summer Day — the day when Winterthur's Enchanted Woods celebrates its anniversary.
Enchanted Summer Day features crafts displays, live entertainers and food concessions. There will be an array of family activities, including storytelling, face painting, kids' games and strolling entertainment. Hoop chasing, ringtoss, and the Game of Graces will be played on the lawn north of Enchanted Woods. Crafts include making tiny turtle puppets, bug-eyed visors, and fluttering friends.
Strolling musicians Slyte of Hand will perform Celtic music. Strolling storyteller Terry Colonna will tell tales as she roams through the woods from 11:30 a.m.-2:30 p.m. Strolling magician Magic Tad will be performing tricks during the same time as he wanders around the woods.
Family-friendly events are also planned inside the museum that day.
The "Once Upon a Family Tour," designed for children ages 4-11, explains the lifestyle of du Pont family members while exploring rooms in their house and garden spaces where they played, worked and entertained. The 45-minute tour starts at 12:30 pm from the Galleries Reception Desk.
The Touch-It Room, near the Galleries Reception Desk, is a kid-oriented space where everything is touchable. From 12:30-4:30 pm, children can explore spaces inspired by a 1750s parlor, a colonial-era kitchen and an 1830s general store. A tea set, kitchenware, dress-up clothes, and wooden toys provide playful ways to learn about early American life.
Preschool packs, available from the Galleries Reception Desk, allow children to discover and learn with hands-on activities that bring to life objects in the first floor galleries. Each of the four packs includes stories, puzzles, and games on a different theme.
Enchanted Woods is a unique children's garden at Winterthur — a three-acre area where the "fairy folk" have created a magical garden for children of all ages. The site, which is situated under a canopy of majestic oak trees, features attractions such as the Tulip Tree House, Green Man's Lair, the Troll Bridge and the Faerie Cottage.
Enchanted Woods is located within the larger 60-acre garden at Winterthur, the former country estate of Henry Francis du Pont. Winterthur is famous for its world-class collection of over 85,000 American antiques.
Winterthur's "Music Along the Bank" series continues on June 24 from 5:30-8 p.m. along the banks of Clenny Run. Visitors are invited to bring a blanket, picnic, and family and friends to enjoy local bands.
Music starts at 6 p.m. with tickets priced at $15 (with children 16 and under admitted free). The Museum Store and Cottage Café will be open for light fare, wine, beer, and other beverages.
Naked Blue will be the featured band on June 24. Other acts slated to perform this summer are Buffalo Chip on July 8 and Sin City Band on July 15.
Regular admission to Winterthur is $20 for adults, $18 for seniors (62 and older) and students and $5 for children (ages 2-11).
If you enjoy hearing live music performed under the stars, you should also consider a visit to downtown Wilmington this weekend or a trip to Longwood Gardens on June 20.
On June 20, the Kennett Symphony Orchestra of Chester County will perform a program titled "Classical Music Goes to the Movies" at the Open Air Theatre at Longwood Gardens (Route 1, Kennett Square, 610-388-1000, www.longwoodgardens.org).
The program will include Badelt's "Pirates of the Caribbean," Beethoven's "Symphony No. 7, Movement II," Wagner's "Ride of the Valkyries," Tchaikovsky's "Swan Lake Suite Scene and Valse," Offenbach's "Can Can," Strauss' "Thus Spake Zarathustra" and "Blue Danube", Liszt's "Hungarian Rhapsody No. 2" and Williams' "Star Wars."
Tickets for the 7 p.m. show, which include all-day admission to the gardens, are $40 in advance and $45 at door. Student tickets are $10.
On June 19 and 20, Rodney Square in the center of Wilmington will host the 27th Annual Clifford Brown Jazz Festival (11th and Market streets, Wilmington, 302-576-3095, www.cliffordbrownjazzfest.com).
The concert on June 19 will feature John "Sax" Williams, Point Blank and Leela James. Acts slated to perform on June 20 are Norman Conners, Pieces of a Dream and the Jeff Lorber Fusion with Eric Marienthal, Chuck Loeb, Jimmy Haslip and Khari Parker. Both concerts are free and open to the public.
Video link for Clifford Brown Jazz Fwestival (Pieces of a Dream) — https://www.youtube.com/watch?feature=player_embedded&v=FqbLdxuQsxo.
One of the most eagerly anticipated events each year at the Strasburg Railroad (Route 741, Strasburg, 717-687-7522, www.strasburgrailroad.com) is "Day Out With Thomas."
There is a mutual love affair between kids and Thomas the Tank Engine and it's especially evident when Thomas gets up-close and personal with the fans during his visits to the Strasburg Railroad.
Every year, the steam locomotive named Thomas makes several visits to Lancaster County where he entertains enthusiastic children and their parents. The locomotive, which has its own PBS television series, will return to Strasburg for nine days of "Day Out With Thomas" from June 20-28.
For more than 50 years, Thomas the Tank Engine and his Island of Sodor friends have been favorites of preschoolers and their parents. Based on "The Railway Series" (classic stories authored by a father who loved trains and wanted a shared experience with his son), "Thomas & Friends" has evolved into a rite of passage that inspires imagination.
Fans will be able to get personal with Thomas the Tank Engine, a full-sized operating steam locomotive who will be talking for the first time ever. And, they will also be able to ride a train pulled by Thomas and meet the locomotive's buddy Percy.
Percy, who is a larger-than-life, full-size locomotive just like his friend Thomas, will be there for all days of the event. A ride behind Percy may be purchased as an add-on to the "Day Out With Thomas" ticket. Percy's ride will last approximately 12 minutes. In between trips, Percy will talk with families and be available between trips for photos.
Tickets for "Day Out With Thomas," which are $21, include the train ride with Thomas the Tank Engine, as well as a variety of Thomas & Friends themed entertainment such as storytelling, video viewing, temporary tattoos of Island of Sodor friends and an Imagination Station. The Percy Package is available for $5 additional.
For more than two decades, the Chinese American Community Center (1313 Little Baltimore Rd., Hockessin, Delaware, 302-239-0432, www.chinesefestival.org) has presented its Chinese Festival with a mission of fostering appreciation of Chinese culture through exhibits and performances.
The 2015 Chinese Festival will open on June 19 and run through June 21 at the CACC's facility in Hockessin. The event's hours are 5-9 p.m. on June 19, 11 a.m.-9 p.m. on June 20 and noon-6 p.m. on June 21 and there will be dragon dances opening each day's activities.
As always, the festival will feature performances of Chinese music and dance throughout each day including Dragon Dance, Lion Dance and Folk Dance. There will also be a tea ceremony as well as demonstrations of Tai Chi, Chinese cooking and Kung Fu.
As with most ethnic festivals, one of the main attractions is the food. The festival will have booths featuring a wide array of Chinese cuisine — with an emphasis on dishes that are not usually found on the menus of area Chinese restaurants.
Even though summer is just arriving, the American Swedish Historical Museum (1900 Pattison Avenue, Philadelphia, 215-389-1776,www.americanswedish.org) is celebrating an event known as Midsommarfest (mid-summer fest) on June 20.
In Sweden, Christmas is the most important holiday. Midsommar is the second most important holiday in the Swedish calendar. The midsummer party involves flowers in your hair, dancing around a pole, singing songs while drinking unsweetened, flavored schnapps and eating a lot of pickled herring.
The American Swedish Historical Museum's Midsommarfest, which runs from 4-7:30 p.m. on June 20, features food, drinks, home-made Swedish pastries, live music and maypole dancing, along with crafts and games for the kids.
As a special attraction this year, there will be a performance by the Stockholm Boys Choir
Tickets for Midsommarfest, which are available at the door, are $10 for adults and $4 for children (ages 4-12).
Another popular annual Philadelphia event this weekend will be held in Manayunk. On June 20 and 21, it will be time for the 26th Annual Manayunk Arts Festival (Main Street, Manayunk, 215-482-9565, www.manayunk.com). Main Street, which is Manayunk's primary thoroughfare, will be closed to vehicular traffic and open only for pedestrians.
Billed as "the largest outdoor arts and crafts show in the Delaware Valley", the Manayunk Arts Festival is a juried show that features more than 300 artists from across the entire country and approximately 200,000 collectors, buyers, and designers.
In addition to artists with oil and watercolor paintings, there will also be artisans who work in fiber, wood ceramics, jewelry, photography, mixed media and sculpture.The festival will also feature special children's activities. Additionally, most of the restaurants and retail shops will be open with extended hours during the festival.
The free festival will run from 11 a.m.7 p.m. on June 20 and 11 a.m.-6 p.m. on June 21. This year's poster artwork is by artist Michael Madzo, whose pieces are made from layered paper, acrylic paint and sewn colored thread. Copies of the poster are on sale for $5 at the Manayunk Information Booth.
The Garden State Discovery Museum (2040 Springdale Road, Cherry Hill, New Jersey, 856-424-1233, www.discoverymuseum.com) is offering free admission to all dads on June 21 in celebration of Father's Day.
On June 20, the children-oriented museum will host its annual Children's Art and Music Festival from 11 a.m.- 3 p.m. featuring Two of a Kind, Mr. David C. Perry, Yosi Levin, Dave Fry, Janet Sclaroff and many more.
Admission will cost the original 1994 price of $6.50 to celebrate 21 years of hands-on fun.
From June 19-21, Intercourse Community Park (3730 Old Philadelphia Pike, Gordonville, 717- 768-8585, http://www.intercourseheritagedays.com) will host "History of Intercourse and Heritage Displays" The free event will run from 5-9 p.m. on Friday, 6:30 a.m.-9:30 p.m.
Activities on June 19 will include Lancaster's Flavor Fest Celebration, a pedal tractor pull, a petting zoo, a spelling bee, the "Eighth Annual Shoofly Pie Baking Contest, music by the Sunny Side Blue Grass Band and the "Heritage Display of History of Intercourse."
The schedule for June 20 features the "Pancake and Sausage Breakfast in the Park," "Together Initiative's 4th Annual Run, Ride, Walk & Scoot Activities," a food showcase, a volleyball tournament, a "Kids Variety Show," Forgotten Friends Reptile Show, the DKers Juggling Show,  music by Ryan Baumgardner & Friends, an antique tractor show and a fireworks display at dusk.
Heritage Events, which will be presented throughout the day, include demonstrations of horseshoeing, butchering, sling shooting, and wood carving. On June 21, the event will wrap up with a "Sunday Worship Service" starting at 10 a.m. at the Intercourse Park