Back to school shopping shouldn't be just for the kids
By Kelly Hockenberry, Columnist, The Times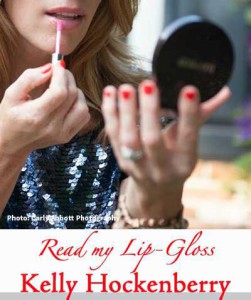 Well, it's August. How did that happen so fast? Summer is on the slow decline into autumn and, as much as I hate to see this season end, I always get excited for fall fashion. Lucky for us the annual Nordstrom sale rolls around just in time for a little "Mommy Back to School Shopping." But hurry, the sale ends tomorrow! I had fun picking out a few of my favorites for this August's Super Six:
Zella's Bees Knees Running Capris (Was $52, now $33.90) Let's be honest, ..how much time do we spend in exercise wear as compared to regular clothes? If you are going from the gym, to the supermarket, to the pick­up line at school with no time to change, it's a great reason to buy attractive pieces that you feel good in. There are similar options at Lululemon for three times the price, but save your money! These fit the bill for a fraction of the dough.
Missoni Sciarpa Chevron Print Scarf (Was $160, now $119.90) I know, this one is pricey, HOWEVER, this is what I love most about the Nordstrom sale, it's an opportunity to buy things you normally would dismiss. A Missoni scarf will NEVER go out of style. Wear it over a black, shift dress or with your everyday outerwear. You can't go wrong with this purchase. I promise.
The North Face Ruka Parka (Was $180, now $134.90) The perfect length jacket in the perrrrrfect color: Urban Navy Hello? How hard is it to find a cute coat in something other than black? The pockets and quilting are divine and North Face rarely goes on sale. Add that to the cart, ASAP.
Hinge Stripe Cape (Was $78, now $49.90) A poncho is a really versatile piece to have in your wardrobe when the weather gets chilly. Wear it to the early football games in place of a lightweight jacket in the end of September and with black leggings, a simple long sleeved t­shirt, and boots as your date night ensemble in the
Sam Edelman Paige Fringed Ankle Bootie (Was $169.95, now $109.90) These are a great height for all day The fringe keeps them from looking too boring and the color will go with everything! Just make sure to protect them with some suede spray. Dresses, skirts or pants…throw these on and they will work.
Lucky Brand Woodstamp Print Split Neck Top (Was $40.50, now $32.90) A simple blouse that can be paired with your white jeans now and dark skinnies later is a no­ I love the cut of this top to layer a trio of gold necklaces at the collarbone. Very boho chic.
What are you waiting for? Time is ticking away! Grab these pieces before they are back up to full price!
Happy Weekend