New looks, tastes for February to keep you in the know
By Kelly Hockenberry, Columnist, The Times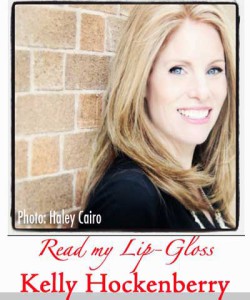 This is an EXCITING day! It sure is! It's time for my February Super Six!
What? You thought I would be talking Super Bowl? If I hear talk of deflated balls for one more second, I'm going to scream. Let's keep it girlie for today, shall we?
1. Pina Lace Top from Anthropologie: This blouse has been on every blogger on Instagram. So, naturally I have to have it. I want to wear it now with a cream blazer and in the warmer months with a pair of distressed denim shorts and sandals. Click here: http://bit.ly/1vgSAeG
2. The Skimm: Are you notoriously behind when it comes to current events? (E! News is NOT really news, friends….did you know?) You MUST subscribe to this daily email that highlights top stories in a really witty manner. Click here: http://www.theskimm.com/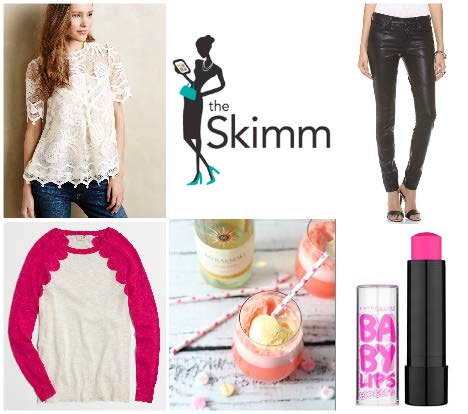 3. Vegan Leather pants: Ummm, more than slightly obsessed with these skinnies from MOTHER brand. Wear casually with a chambray shirt and boots or dress them up with heels and a silky top. LOVE! Lucky for us, the beautiful, new boutique No109 in downtown Kennett carries this wardrobe essential. HURRY! You will wear these all season long. Visit shop No109 at 109 State Street.
4. Scalloped Intarsia Sweater from JCrew Factory: This cute sweater is an easy piece to pair with your favorite denim for a Valentine Date Night with your sweetie. Click here: http://bit.ly/1DokEMn
5. Valentine Moscato Float: Easy ingredients for a fancy, holiday cocktail from "The Taylor House" blog. Sweet, tart and pink! Perfect! Click here: http://bit.ly/1wJZSBK
6. Baby Lips in Shocking Pink: You all are well aware of the fact that I can't go into a drugstore without buying some sort of beauty product. Ladies, THIS lipgloss is my current favorite! Don't let the name scare you…it looks fluorescent in the tube but glides on to create a sheer wash of color. For under $4, buy it now and thank me later.
There you have it! MUCH better than watching that silly, ol' football game…right?
Happy Weekend!