October is a great time to think pink
By Kelly Hockenberry, Columnist, The Times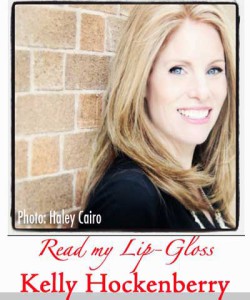 I got so excited to share the details of my tattoo last week that I forgot to do my Sunday Super Six for October!
And, since this month is all about #PINKPOWER and preventing and eliminating breast cancer, I have chosen some of my favorite things in this glorious color. While the purchase of only one of my picks actually goes to charity/research, the best donation is the one that goes directly to the source! Click here: http://bit.ly/1qFhWda
1. I love the idea of painting pumpkins hot pink with a gold glitter stem, don't you? In a house full of guys, I'm sure I'll get lots of support!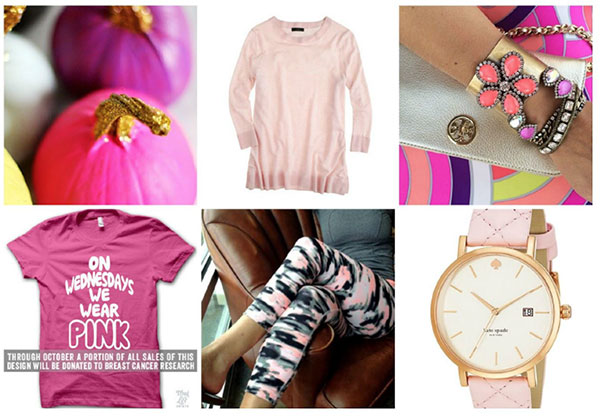 2. JCrew Merino Wool Tippi Sweater (on sale!): This soft blush color will layer perfectly under a blazer. Paired with brown leather boots and distressed denim, you are ready for a date night of dinner and a movie! Who has seen Gone Girl? On our list of things to do. http://bit.ly/1qFjBzx
3. Loren Hope bracelets: While the selection pictured here isn't exactly pink, it is certainly in the same color family. I am obsessed with this entire line. Gorgeous stuff. Click here: http://bit.ly/1qFkesS
4. Thug Life T-shirts: Probably my favorite website EVER. The t-shirts from this company are epic, trust me. Loving this "On Wednesday We Wear Pink" from the movie Mean Girls. A portion of the proceeds benefit breast cancer research! Even better. Click here: http://bit.ly/1qFmlwB
5. Lululemon Wunder Unders: I found these on Ebay (not available from the store). While the price of Lulu is a bit crazy for exercise clothes, I must admit that they are really well made and the pants I wear the most. This pattern is adorable! Click here: http://ebay.to/1qFnSTx
6. Kate Spade Quilted Metro Grand Watch: My motto is that a girl can never have too many watches. And, I bet you don't have a pink leather quilted one in yours! I know I don't! This is so feminine and pretty, it is going on my wishlist. A pink this pale in hue should be treated like a neutral. Wear it with everything! Click here: http://bit.ly/1qFousb
Well, another month of recorded favorites! Would love to hear about your pics for October.
Leave in the Comment section below.
Happy Weekend!