Plus: Philly BeerFest and Woodlands at Phillips cooks
By Denny Dyroff, Staff Writer, The Times
If you're not intimidated by the blast of severe winter weather slamming the area this week and you're looking to get out of the house and do something, you do have some interesting options to explore.
The "Wine, Cheese & Honey Pairings at Penns Woods" at Penns Wood Winery (124 Beaver Valley Road, Chadds Ford, 610-459-0808, http://www.pennswoodsevents.com) provide a nice way for visitors to enjoy a winter weekend day
Penns Woods Winery is joining forces with local cheese makers and local honey artisans to present exclusive pairings of wine, cheese and honey. The tastings will feature five premium Penns Woods wines, each paired with various cheeses and honey from local farms.
The mouth-watering tastings will be held every weekend in January from 11 a.m.-6 p.m. on Saturdays and 11 a.m.-5 p.m. on Sundays. As an added attraction, live piano music will be performed by Grace Anne Field on January 10 and 24 from 2-5 p.m. each day.
Tickets cost $28 per person in advance and reservations are required. Cancellations must be made within 72 hours or ticket holders will be charged the full amount of the tasting. Reservations are made and kept on the hour.
On weekends in January and February, the Chaddsford Winery (632 Baltimore Pike, Chadds Ford, 610-388-6221, http://www.chaddsford.com) will present special pairings of wine and cheese — three Chaddsford wines paired with cheesy treats from The Whirly Pig.
The cheese pairings will be "Cheese with Crostinis" (artisanal cheeses paired with fruit and garlic crostinis with a warm sorghum drizzle), "Whirly Cheese Mac and Cheese" (pasta with a three-cheese sauce garnished with pistachio dust) and "Devils on Piggyback" (dates stuffed with fresh goat cheese, wrapped in bacon, deep fried and drizzled with maple syrup).
The pairings will be presented on Saturdays from noon-6 p.m. on the hour and Sundays from noon-5 p.m. on the hour. Tickets are $20 per person and reservations are required.
Another interesting culinary event is on this weekend's schedule.
The Woodlands at Phillips (1020 Kaolin Rd., Kennett Square, 610-444-2192, http://www.thewoodlandsatphillips.com) will present a special cooking demonstration by Chef Kurt with its focus on a special mushroom.
The event, which is scheduled for January 10 at 11 a.m., will feature Chef Kurt teaching participants how to clean, prepare and cook Shiitake mushrooms. He will demonstrate various Shiitake mushroom cooking techniques and will also show how to make Soba Shiitake noodle soup.
Not only do Shiitake mushrooms taste good, they're good for you. This mushroom, which is a symbol of longevity in Asia because of its health-promoting properties, has been used medicinally by the Chinese for more than 6,000 years. In recent studies, Shiitake mushrooms have shown the ability to help protect against cardiovascular diseases.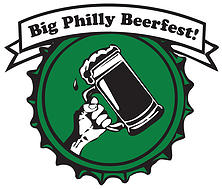 All those who attend this weekend's Big Philly Beerfest at the Pennsylvania Convention Center (12th and Arch streets, Philadelphia,http://www.bigphillybeerfest.com) will always be able to boast that they were there when it started. The festive event, which will be held January 9 and 10, will be the inaugural staging of the suds-oriented festival.
The Beerfest, which is scheduled to run from 7:30-10:30 p.m. each night, will host more than 90 breweries and feature unlimited sampling of more than 300 craft beers. Obviously, naming it the "Big" Beerfest was no exaggeration.
There will be breweries from states all across America including Lagunitas (California), Abita (Louisiana), Smutty Nose (New Hampshire), Oskar Blues Brewing (Colorado), Heavy Seas (Maryland), Great Lakes Brewing (Ohio), Elysian Brewing (Washington), Allagash (Maine), Terrapin (Georgia), Harpoon (Massachusetts), Arcadia Brewing (Michigan), Sixpoint (New York), Shiner (Texas), River Horse Brewing (New Jersey) and Long Trail Brewing (Vermont).
Some of the participating breweries will come from as far away as Europe — Evil Twin Brewing from Valby, Denmark and Pinkus from Münster, Germany — while others will come from as close as Downingtown — Victory Brewing.
The sure-to-be-lively event is a fundraiser for Animal Rescue Partners, an organization dedicated to supporting numerous animal rescues, pet adoption groups and community spay/neuter programs.
Tickets are $45 in advance and $55 at the door and include unlimited samples in a five-ounce souvenir acrylic mug.
While it might seem like an eternity until the arrival of spring, it's never too early to start thinking about spring cleaning and home renovations.
If you're interested in repairing, refurbishing or upgrading your home, you should plan a visit to the Greater Philadelphia Spring Home Show this weekend at the Valley Forge Casino Resort (1160 First Avenue, King of Prussia, 888-433-3976, www.acshomeshow.com).
The event, which is produced by American Consumer Shows, will open on January 9 and continue through January 11. Hours are from 11 a.m.-9p.m. on Friday, 10 a.m.-9p.m. on Saturday and 10a.m.-6p.m. on Sunday. The event features free admission and parking.
The show is geared for homeowners in all stages of remodeling, landscaping and decorating their homes. Visitors to the show will be able to check out new products and receive expert advice from professionals. The event's "Kitchen Showcase" features the latest styles and trends installed by knowledgeable, professional, local contractors.
At the popular annual event, homeowners will find a wide array of ideas and inspiration for enhancing their home's functionality, aesthetic appeal, comfort and overall value. The show offers hundreds of exhibits featuring product demonstrations, sample displays of interior and exterior vignettes and a wide variety of related merchandise.
There will be exhibitors representing a huge range of categories, including architects, masonry, lighting, painting, roofing, floors, air conditioning, lighting, home theaters, financing, appliances, plumbing, heating, paving, waterproofing, siding and even spas.
Some of the featured exhibitors will be Ambient Bamboo Floors, Basements Love Us, Niagara Pools & Spas, Owens Corning Basements, BetterLiving Sunrooms, Spring Dance Hot Tubs, Inc., Closets By Design, Inc.,Green Mountain Energy Company, Grout King, Sandberg's Custom Hardwood Floors and Master Design Cabinetry.
The roster also includes Mid-Atlantic Waterproofing, Garden State Brickface, Windows & Siding, Paradise Grilling Systems, Advanced Granite Solutions, Closet Factory, Kitchen Magic, Daniel Lawn & Garden Spas, Touchstone Kitchens & Bath, LLC and Tri County Wood Products.
If you're a pet owner or just a lover of pets in general, there's an event for you this weekend at the Greater Philadelphia Expo Center (Station Avenue, Oaks, 800-677-4677, www.horseandpetexpo.com). From January 9-11, the huge convention hall is hosting the Greater Philadelphia Pet Expo.
The Expo features a huge number of vendors offering virtually everything pet-related including pet food, supplies, training, pet hospital information, treats and lodging. There will also be booths operated by humane groups and rescue services.
The line-up of special attractions includes the Parade of Breeds, "Feline Agility Demonstrations," Rainforest Reptiles Show, the Delco Bird Club, Gail Mirabella and The Dynamo Dogs, Hard Drive Flyball Club's Flyball Tournament, the "Alpaca Area" and dog training demonstrations by Debbie DeSantis.
Admission is $12 for adults and $5 for children (ages 4-12). As an added attraction, Friday night is "Family Night" with all children under 12 admitted free.
The General Warren Inne (9 Old Lancaster Road, Malvern, 610-296-3637, www.generalwarren.com) is both a site with a lot of history in its past and a site that, in the present, is still involved in history of the area.
Since 1745, the Historic General Warren Inne has been center stage for American history and a premier carriage stop for hungry travelers. The Inne was initially called the Admiral Vernon Inne and was named in honor of the naval commander Admiral Edward Vernon who led the 1739 attack and capture of Portobello, Panama.
In 1758, the inn's name was changed to the Admiral Warren after the famed Admiral Peter Warren, a hero who defended the American colony at Louisburg, Nova Scotia during the French and Indian War. During the time of the American Revolution, the Inne was owned by John Penn of Philadelphia, who was a loyalist and the grandson of William Penn.
Situated on the main highway between Philadelphia and Lancaster, it became a popular stage stop during the Revolutionary War era — and a Tory stronghold. The Paoli Massacre was planned and launched from the Admiral Warren Inne in September 1777. In 1825, the Admiral Warren was renamed the General Warren, to honor the American hero of Bunker Hill.
Now, the General Warren Inne annually presents a series of lectures about America's war for independence. On the second Monday of each month now through May, the Inne will host "A Revolutionary Lecture Series" presented by the Paoli Battlefield Preservation Fund.
On January 12, John A. Nagy, a Scholar-in-Residence at Saint Francis University and founder of the Revolutionary War Round Table of Philadelphia, will talk about his book "Invisible Ink Spycraft of the American Revolution." The book discusses the craft used by spies such as codes, ciphers, invisible writing, dead drops, mail intercepts, deceptions, and hidden compartments.
The program on February 9 will be a little different than a regular lecture. Laurie Hull, who is the director and founding member of Tri County Paranormal, will discuss her results of two paranormal investigations of the Paoli Battlefield that took place last year. These tours showed that there was paranormal activity all around the battlefield.
The lecture by Kim Burdick on March 9 will be "Seized in September." It will examine what happened in Delaware during the Revolutionary War and look at what happened to residents of New Castle County when two competing armies occupied the area.
Seating is limited so it advisable to make advance reservations. Admission, which is $49 per person, includes lecture, buffet, family style sweets, taxes, gratuities and all non-alcoholic beverages. Alcoholic beverages are available at an additional cost.
Throughout most of the year, it's difficult deciding which special events to attend because there are so many on the calendar every weekend. In January and February, it's difficult deciding which special events to attend because there are hardly any on the weekly calendar.
But, there are still a number of good options when trying to find things to do on winter weekends — especially if you have kids who are developing serious cases of cabin fever. One of the most popular options is ice skating.
It's not that easy to find ponds around Chester County that are frozen solidly enough to attempt outdoor skating. Fortunately, there are quite a few very good indoor locations for ice skating in the area.
One of the best local skating sites is Power Play Rinks (701 Haywood Drive, Exton, 610-458-9160, www.powerplayrinks.com). The site offers weekday public skating Mondays through Fridays from noon-1:30 p.m. Added weekend hours are from 8:35-10:05 p.m. on Fridays. Admission is $6 on weekdays and $9 on Friday nights.
Another Chester County site for public skating is Ice Line Quad Rinks (700 Lawrence Drive, West Chester, 610-436-9670, www.iceline.info). Hours for public skating are Mondays-Thursdays, 1-2:30 p.m.; Fridays, 1-2:30 p.m. and 8-9:30 p.m.; Saturdays, 2-3:30 p.m. and 8:30-10 p.m.; and Sundays, 2-3:30 p.m. Fees are $5 on weekdays and $7 from Friday-Sunday. Skate rental is $3.
Making its debut this year is the Horizon Riverfront Rink (308 Justison St., Wilmington, Delaware, 302-425-4890, www.riverfrontwilm.com). Hours are 4-9 p.m. Mondays through Thursdays, 4-10 p.m. on Fridays, 11 a.m.-10 p.m. on Saturdays and 11 a.m.9 p.m. on Sundays. Admission is $8 (ages 13 and older) and $5 (ages 12 and younger). Skate rental is $3.
Ice Works Twin Rinks of Aston (701 West Dutton Mill Road, Aston, 610-497-2200, www.iceworks.net) is open to the public every day. Hours for public skating sessions are Mondays-Thursdays, noon-1:30 p.m.; Fridays, noon-1:30 p.m. and 7:30-9:30 p.m.; Saturdays, 2-4 p.m. and 7-9:30 p.m.; and Sundays, 2-4 p.m. Admission is $10 for adults and free for children (four and under) while the skate rental fee is $2.
Haverford Skatium (1004 Darby Road, Havertown, 610-853-2226, www.havtwpparksandrec.com) offers public sessions Mondays through Thursdays from 10 a.m.-noon, Fridays from 10 a.m.-noon and 7-8:30 p.m. and Saturdays from 1:15-3:15 p.m. and 8:45-10:45 p.m. Regular admission is $8 while admission for children under six is $6 and for seniors is $3. Skate rental is $2.
Oaks Center Ice (87 Brower Avenue, Oaks, 610-650-9690, www.oakscenterice.com) has public skating on weekdays from 11:30 a.m.-1:30 p.m., Fridays from 11:30 a.m.-1:30 p.m. and 7:30-9:30 p.m.; Saturdays from 2-4 p.m. and 7:30-9:30 p.m. and Sundays from 2-4 p.m. and 6-8 p.m. Skating sessions cost $6 and skate rental is $2.
Wintersport Ice Sports Arena (551 North York Road, Willow Grove, 215-659-4253, www.wintersporticearena.com) features public skating Monday through Friday from 10-11:30 a.m. Weekend sessions are 8:30-10:10 p.m. on Fridays, 12:35-2:05 and 7-8:40 p.m. on Saturdays and 1-2:40 p.m. on Sundays. Fees are $7 ($8 on Friday evenings with deejays) and $6 for children (under 10). Skate rental is $3.
Unlike most of the suburban ice rinks, RiverRink (Delaware Avenue at Walnut Street, Philadelphia, 215-925-RINK, www.riverrink.com) features public skating and that's all. At RiverRink, ice skating is the featured attraction — and the only use of the ice.
The outdoor rink's hours are 1-10:30 p.m. Mondays through Thursdays, 1 p.m.-12:30 a.m. on Fridays, 11 a.m.-12:30 a.m. on Saturdays and 11 a.m.-10:30 p.m. on Sundays. Skating admission prices are $13 and include skate rental.
Rizzo Ice Rink (1101 S. Front Street, Philadelphia, 215-685-1593, www.rizzorink.com), which is located along the banks of the Delaware River, offers public skating times from 3:30-5 p.m. every Wednesday, Friday, Saturday and Sunday. There are also weekend sessions on Friday from 6:30-8 p.m. and on Saturday and Sunday from 5:45-7:15 p.m. Admission is free and skate rental is $4.
Wissahickon Skating Club (650 W. Willow Grove Avenue, Philadelphia, 215-247-1759, www.wissskating.com) is a private club that has guest member sessions each Friday from 8:30-10:30 p.m. A season guest card is $1 and nightly admission is $9. Skates can be rented for $3.
Class of 1923 Ice Arena Ice Skating Rink (3130 Walnut Street, Philadelphia, 215-898-1923, http://www.business-services.upenn.edu/icerink) is open for public skating on Mondays, Wednesdays and Fridays from noon-1:30 p.m. Weekend hours for the public are 5:30-7 p.m. on Saturdays and 1:30-3 p.m. on Sundays. Fees are $5 on weekdays and $7 on weekends while skate rental is $3.
The Rink at Old York Road (8116 Church Road, Elkins Park, 215-635-0331, http://www.rinkoyr.com) hosts public sessions on Fridays from 8-10 p.m., Saturdays from noon-2 p.m. and 8-10 p.m. and Sundays from noon-2 p.m. Fees are $8 and the cost to rent skates is $2.