By Denny Dyroff, Staff Writer, The Times
Once the Christmas holidays are over, the dog days of winter start to set in.
A holiday is always a good way to break up the doldrums of a grey winter and Valentine's Day is always equal to the task.
Valentine's Day Weekend has arrived so here are a few suggestions on how to celebrate the occasion with your sweetheart. There are several special events in the area that have become cherished traditional events in this area.
Valentine's Day and chocolates go together like Easter and decorated eggs, Independence Day and picnics or Thanksgiving and turkey dinners. One of the best things about February is Valentine's Day and one of the best things about Valentine's Day is chocolate.
On February 11, the Kennett Chocolate Lovers Festival will be held from 1-3 at Kennett Area High School (100 E. South Street, Kennett Square, http://kennettchocolate.org).
Hundreds of chocolate treats, including cakes, brownies, candies, cookies and cupcakes, will be available for attendees to taste at this Festival, which is a benefit for the United Way of Southern Chester County.
Participants can partake in a fun day sampling as many chocolate delights as they wish.
Contestants will vie for awards in the following categories: professionals, amateurs and students (ages 12 up). Last year over 200 entries were available for tasting by the public and the smell of chocolate permeated the air.
Connoisseur tickets are priced at $25 ($45 for two people – online purchase only), includes early timed entry at noon. General admission from 1-3 p.m. is $10 ($30 for family of four – online purchase only) and includes six regular tastings per person.
Additional tastings are available for $.50 each. Tickets are available at the door at 1 p.m. Parking for general admission is $5 per car.
A new attraction this year is "Kiddie Korner" featuring cookie decorating, crafts and fun photos with characters.
On February 10 from 11 a.m.-4 p.m., Hagley Museum and Library (Route 141, Wilmington, Delaware, 302-658-2400, www.hagley.org) will host its 2018 edition of "Victorine's Valentine Day".
Victorine's party will be held at Blacksmith Hill, the restored 19th-century workers' community where the lives of the du Ponts and the people who worked for their company connected.
Here lived a woman named Victorine du Pont Bauduy (1792-1861), the eldest daughter of the DuPont Company founder. During Victorine's Valentine Day, "Victorine" will tell her story, as well as other love stories from the 19th century.
Victorine was the eldest daughter of E. I. du Pont, who built the mills on the Brandywine. She fell in love with Ferdinand Bauduy, the son of E. I.'s business partner. E. I. opposed the marriage, believing the couple was too young to be married.
Ferdinand moved to France for two years, during which time Victorine pined for him. After two years, E. I. relented, and the young couple joyfully married in 1813.
Tragically, eleven weeks after their marriage, Ferdinand became ill and passed away. Victorine was heartbroken, but after a long period of grief, she found a new passion in her life. Victorine threw herself into teaching at the Brandywine Manufacturers' Sunday School. She remained the superintendent until her death in 1861.
In addition to the telling of Victorine's story, the event will feature other activities such as making a Victorian Valentine. In the Brandywine Manufacturers' Sunday School, visitors can experience what school was like in the nineteenth century.
A special exhibit featuring antique Valentine cards and chocolate-themed treasures from Hagley's collection will be on display. All activities, including designing a candy bar wrapper and snacking on hot chocolate are included.
Visitors will be able to check out Hagley's current exhibits, explore demonstrations in the Powder Yard, tour the du Pont ancestral home, and enjoy walks along the scenic riverside.
The best place to start a day at Hagley is at the visitor center. Exhibits and dioramas document the Brandywine Valley's early eras as well as the history of the DuPont Company. During the Civil War, the DuPont Company produced almost half of the gunpowder purchased for use by the Union army.
Visitors who go outside can walk along the Brandywine to see how water power was used to run the mills. Stops along the walk include a line shaft, a dam, a mill race and a restored 19th-century machine shop. Guests can also learn how gunpowder was tested using a device called an eprouvette.
Admission to Hagley Museum is $15 for adults, $11 for seniors and $6 for children (ages 6-14).
Valentine's Day is just a few days away and wine-loving chocoholics are celebrating – now and for the rest of the month of February.
The Chaddsford Winery (632 Baltimore Pike, Chadds Ford, 610-388-6221, http://www.chaddsford.com) will host Wine & Chocolate Pairings every Saturday and Sunday in February from 1-5 p.m. and Valentine's Day (February 14) from noon-7 p.m.
The event will feature a walking wine-and-chocolate tour of Chaddsford Winery. Visitors can explore several areas of the historic property as they visit five stations featuring artisan chocolates carefully paired with our award-winning wines.
The "Wine & Chocolate Pairing" line-up, which features gourmet chocolates by Éclat Chocolate, includes Dark Salted Caramel with 2015 Proprietors Reserve Red, Vanilla Crème with 2015 Harbinger, Lavender Chocolate with Sunset Blush, Gingerbread Ganache with 2015 Barrel Select Chardonnay and Chaddsford Cocoa made with Chaddsford Red.
The schedule of live entertainment features Sam Capolongo (February 10), The Road Tapes (February 11), Acoustic Keys (February 17), Christine Kinslow (February 18), and Trevon Raines (February 25).
Tickets are $30 per person.
The "Wine and Chocolate Pairings" at Penns Wood Winery (124 Beaver Valley Road, Chadds Ford, 610-459-0808, http://www.pennswoodsevents.com) will be held every Saturday and Sunday in February from 11 a.m.-5 p.m. and Valentine's Day (February 14) from 1-7 p.m.
In addition to its regular tastings, the winery is offering special tastings to celebrate is the month of wine, chocolate, romance and fun.
Penns Wood is adding new and exciting items to its wine and chocolate pairings this year! Featuring five of its wines carefully paired with local chocolate treats.
The newest Field Blend Red was released on February 3 and is included in the Wine and Chocolate pairings. It will also be available by the glass and bottle.
Tickets cost $25 per person in advance and reservations are required. Cancellations must be made within 72 hours or ticket holders will be charged the full amount of the tasting. Reservations are made and kept on the hour.
Kreuz Creek Vineyards (553 South Guernsey Road, West Grove, 610-869-4412, www.kreutzcreekvineyards.com) will present "Valentine in the Vineyard" on February 10 and 17.
On February 10, visitors can enjoy chocolate fondue made with Bevan's dark chocolate and the winery's Ruby "K" Port. Max and Denise will be playing pop music from the 60's to current times from 2-5 p.m. Bring your Sweetie! There is no charge.
There is no charge to enjoy the event either day.

Black Walnut Winery (3000 Lincoln Highway, Sadsburyville, 610-857-5566, www.blackwalnutwinery.com)  will have "February Wine and Chocolate Pairings" on February 10,11, 17, 18, 24 and 25.
The special days will feature a pairing of five of Black Walnut's wines with gourmet chocolates from Bridge Street Chocolates of Phoenixville. Wine and Chocolate pairings will take place at the top of hour at 1, 2, 3 and 4 p.m.
Cost is $2 per person and includes a Black Walnut logo wine glass. Guests can choose to upgrade their pairing to include a Port tasting as well (two port style wines) for $30 per person.
On February 12, Galer Estate Vineyard & Winery (700 Folly Hill Rd., Kennett Square) will host a special "Valentine's Day Wine Dinner."
The evening includes a romantic dinner for two at Galer Estate Vineyard and Winery featuring gourmet food from Talula's Table. Each course will be paired with Galer Estate wines — including an exclusive tasting of the Double Gold Cabernet Franc.
There will be one seating at 7 p.m. in the Red Lion Tasting Room with tickets priced at $240 per couple.
The menu features Pear & Walnut Salad with Rosemary Vinaigrette and Baby Baguette paired with Galer Estate's Grüner Veltliner, Maine Lobster Bisque paired with Galer Estate's Red Lion Vineyard Chardonnay, Glazed Beef Short Ribs, Kennett Mushrooms and Potato Gratin paired with Galer Estate's Cabernet Franc; Dark Chocolate Mousse Parfait and French Macarons paired with Galer Estate's Huntress Red Blend.
On February 10, Galer Winery will host a performance by Chester County's Nicole Zell from 507 p.m. Zell is a multitalented musician – singer, songwriter, guitarist, keyboardist – who has a dual career going. She records and performs as a solo artist and also records and performs as part of the alternative pop trio Thrillchaser.
A great way for chocoholics to satisfy their chocolate cravings is to take a trip to Hershey during the month of February. This month, it's time for "Chocolate-Covered February in Hershey" (various locations around Hershey, 800-HERSHEY, www.chocolatecoveredfebruary.com).
It is only natural that Hershey, the town that bills itself as "The Sweetest Place on Earth," hosts a month-long celebration in honor of all things chocolate. Hershey has decadent chocolate events planned throughout the month of February.
This weekend, visitors to the Hershey Store can try their hand at making their own heart-shaped milk chocolate confections and hand-made truffles. Other activities are a "Chocolate Tea" at the Hotel Hershey and a "Chocolate and Spirits Pairing Class & Chef Demonstration" at the Hershey Lodge.
The "Hersheypark Chocolate Parade" will be held at the amusement park every Saturday and Sunday in February beginning at 2:30 p.m. each day. There will also be an "Interactive Story Time & Hot Cocoa" session at 1 p.m. and again at 3 p.m. at Hersheypark every Saturday and Sunday in February.
Other activities throughout the month include "Chef Demonstrations" at the Hotel Hershey, "Hershey's Chocolate Dessert Journey" at Hershey's Chocolate World, "Hershey's Character Breakfast" at Hershey Lodge, "Wild Treats" at ZooAmerica, and "Old Chocolate Balsamic Tastings" at the Hotel Hershey.
The New Hope & Ivyland Railroad (32 Bridge Street, New Hope, 215-862-2332, www.newhoperailroad.com) is getting into the spirit of Valentine's Day with a "Valentine's Brunch" on February 10 and 11 at 10 a.m. and 12:30 p.m.
The "Cupid Limited" will feature a three-course meal served onboard the train, a 50-minute scenic train ride in First Class accommodations, a Mimosa for every guest (must be at least 21 years of age), a complimentary rose, a complimentary box of
Pierre's chocolate truffles, coffee, tea and water. Tickets, which include all taxes are $109.99.
From February 10-14, the tourist railroad will be offering a "Valentine's Dinner" and a train excursion called "The None Such Love."
These special excursions will feature will feature a four-course meal served onboard the train, a 90-minute scenic train ride in First Class accommodations, a "Champagne Toast" for every guest (must be at least 21 years of age), a complimentary rose, a complimentary box of Pierre's chocolate truffles, coffee, tea and water. Tickets, which include all taxes are $146.99.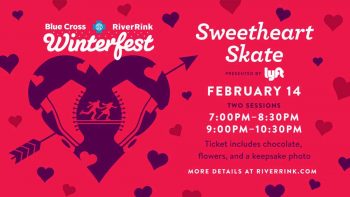 If you're looking for another out-of-the-ordinary way to celebrate Valentine's Day, you might want to consider taking part in the "Sweetheart Skate" at the Blue Cross RiverRink (Market Street at the Delaware River, Philadelphia, 215-923-6533, www.riverrink.com).
"Sweetheart Skate" is slated for February 14 at the outdoor rink with two skating sessions — 7-8:30 p.m. and 9-10:30 p.m. The event's focus is providing a suitable atmosphere for guests to skate with their special someone and RiverRink features one of the most romantic settings in the city.
Tickets, which are $25, include chocolates, flowers, photo booth, and a DJ taking your special requests. Food, beer, and specialty cocktails can be purchased on-site from Garces, Chickie's and Pete's, and Franklin Fountain.
A deejay will host the evening and serve up a menu of music that will allow guests to skate to their favorite love songs with their significant others. As an added attraction, there will be a variety of special games and opportunities to win prizes.
Chestnut Hill's Visitor Center (Chestnut Hill Visitor's Center, 16 East Highland Avenue, Philadelphia, 215-247-6696, chestnuthillpa.com) is hosting an event called "Valentine's on Ice" on February 9.
The celebration, which will run from 5-9 p.m. along Germantown Avenue in Chestnut Hill and at Laurel Hill Gardens (8125 Germantown Avenue), will feature ice carving, and complimentary treats and adult beverages at various warm-up fire pits along the avenue.
Visitors also will be able to check out an interesting array of one-of-a-kind ice sculptures along Germantown Avenue.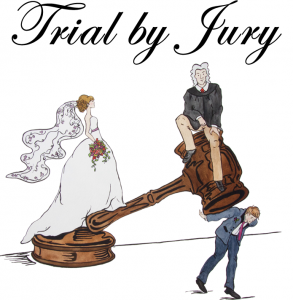 This weekend, the Gilbert and Sullivan Society of Chester County (610-269-5499, www.gsschesco.org) will celebrate its 30th anniversary with three performances of "Trial by Jury" at the Uptown! Knauer Performing Arts Center (226 North High Street, West Chester, 610-356-2787, www.uptownwestchester.org)
The show will be performed at the theater in the center of West Chester on February 9 in the evening and February 10 with matinee and evening performances.
"Trial by Jury" is a comic opera in one act, with music by Arthur Sullivan and libretto by W. S. Gilbert. It was first produced in March 1875 at London's Royalty Theatre, where it initially ran for 131 performances and received critical praise.
The story concerns a "breach of promise of marriage" lawsuit in which the judge and legal system are the objects of lighthearted satire. Gilbert based the libretto of "Trial by Jury" on an operetta parody that he had written in 1868.
The opera premiered more than three years after Gilbert and Sullivan's only previous collaboration, "Thespis." In the intervening years, both the author and composer were busy with separate projects. Beginning in 1873, Gilbert tried several times to get the opera produced before the impresario Richard D'Oyly Carte suggested that he collaborate on it with Sullivan. Sullivan was pleased with the piece and promptly wrote the music.
As with most Gilbert and Sullivan operas, the plot of "Trial by Jury" is ludicrous, but the characters behave as if the events were perfectly reasonable. This narrative technique blunts some of the pointed barbs aimed at hypocrisy, especially of those in authority, and the often-base motives of supposedly respectable people and institutions. These themes became favorites of Gilbert through the rest of his collaborations with Sullivan.
Critics and audiences praised how well Sullivan's witty and good-humored music complemented Gilbert's satire. The success of "Trial by Jury" launched the famous series of 13 collaborative works between Gilbert and Sullivan that came to be known as the Savoy Operas.
There will also be a post-show gala on Saturday night. Tickets for the Gala, which are $75, include VIP ticket and access to the Gala Fundraiser with enjoy food, beer, wine, silent auction items, entertainment, and dancing.
Performances are scheduled for February 9 at 7:30 p.m. and February 10 at 2 and 7:30 p.m. Tickets are $23 for adults, $19 for seniors and $10 for children (ages 7-21).
On February 11, the Uptown will host an Opera Tutti Cabaret event called "British Invasion." The show is billed as "a Celtic/British/Irish/Scottish Feast of Music." Performance time is 3 p.m. with tickets priced at $25 in advance and $30 at the door. Student tickets are $20 and $25.
The weather forecast is calling for a cloudy day on Saturday with temperatures hovering around 50 degrees and that's good news for all of us.
It's especially good news for the hardy souls participating in a special charity event on February 10 – the 2018 Polar Plunge.
Sponsored by the Brandywine Red Clay Alliance (http://www.brandywineredclay.org), the 10th annual staging of the Plunge will take place from 10 a.m.-1 p.m. at Brandywine Picnic Park (690 South Creek Road, West Chester).
After the Plunge, hot chocolate and coffee will be available and a grill will be fired up to provide burgers, hot dogs and fries. Chili and veggie burgers will also be available.
The attire is swimsuits only – no t-shirts, flip flops or wet suits. No diving or entering the water head first will be permitted.
And, the BRC Polar Plunge will be held rain, snow or shine. Dress warmly.
You almost definitely know people who have tattoos on their body. You also probably do not know anyone with just one tattoo on his or her body. Tattoos are like popcorn. It's really hard to stop with just one.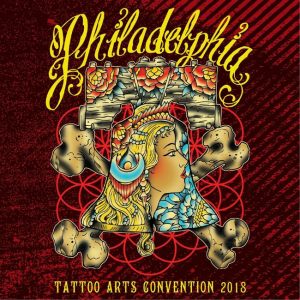 Tattoos have been worn since the early days of civilization. They seemingly have been around forever and they just keep getting more popular every year.
And, their popularity knows no sex or class distinction. Bikers have their "Born to Ride" tats, socialites have their discreetly-placed "butterfly" tattoos and women of all ages have succumbed to the urge to get a "tramp stamp."
It's hard to estimate how many tattoos of the Philadelphia Eagles logo and the Lombardi Trophy have been inked around the Delaware valley this week.
From February 9-11, the Pennsylvania Convention Center (10th and Arch streets, Philadelphia, 800- 541-8239, https://www.worldtattooevents.com/philadelphia-tattoo-arts-convention/) is hosting the Philadelphia Tattoo Arts Convention.
The convention runs from 2 p.m.-midnight today, 11 a.m.-midnight on Saturday and 11 a.m.-8 p.m. on Sunday. The main focus of the convention will be hundreds of booths hosted by top-flight tattoo artists.
The event features a huge roster of special guests. Other attractions include a video game tournament, free samples, raffles and kids' activities. There will also be opportunities for show attendees to have pictures of their tattoos taken by a number of magazines.
Tickets are $20 per day or $40 for a three-day pass.
Offering visitors a respite from winter each year in February and March, Longwood Gardens (Route 1, Kennett Square, 610-388-1000, www.longwoodgardens.org) celebrates the one of the world's most popular plants – the orchid.
The celebration of the ultra-popular plant is called "Orchid Extravaganza" — an annual event that opened this year on January 20 and is continuing through March 25.
The largest family of flowering plants in the world is the orchid — a flower that is acclaimed as one of the most beautiful, delicate and graceful flowers in the world. The Royal Botanical Gardens of Kew list over 20,000 accepted species with about 800 new species added each year. Additionally, horticulturists have more than 100,000 hybrids and cultivars.
The celebration of the orchid species features thousands of orchid blooms along with a variety of displays and special exhibits throughout its four-acre conservatory. "Orchid Extravaganza" will also feature stunning displays of orchids in planting beds, containers and innovative exhibits.
As one of the first plant collections at Longwood, orchids have held a place of distinction since 1922. The site's talented horticulturists celebrate the beauty and variety of orchids with an artful display that includes a towering 12-foot-tall archway, a spectacular orchid curtain, and hundreds of vibrant Vanda orchids adorning the Silver Garden.
Approximately 5,000 colorful orchids hang from baskets, create inspiring arrangements and adorn unique forms throughout "Orchid Extravaganza." Those who visit the floral extravaganza in March will have the opportunity to see Longwood Gardens' rare sky-blue poppies in bloom in the Conservatory during Longwood's inaugural Winter Blues Festival.
Another attraction is "OrKid Days," which are scheduled for February 19 and March 17. Each "OrKid Day" includes a kids' performance, craft sessions and the "Orchid Sorting Game."
Admission to Longwood Gardens is $23 for adults, $20 for seniors and $12 for students.
The General Warren Inne (9 Old Lancaster Road, Malvern, 610-296-3637, www.generalwarren.com) is an historic site — a site with a lot of history and a site that is still involved in history of the area.
Since 1745, the Historic General Warren Inne has been center stage for American history and a premier carriage stop for hungry travelers. The Inne was initially called the Admiral Vernon Inne and was named in honor of the naval commander Admiral Edward Vernon who led the 1739 attack and capture of Portobello, Panama.
Now, the General Warren Inne annually presents a series of lectures about America's war for independence. On the second Monday of each month now through May, the Inne will host "Paoli Battlefield Lecture Series" presented by the Paoli Battlefield Preservation Fund.
On February 12, the program will be "Give Me A Fast Ship" presented by Tim McGrath.
America in 1775 was on the verge of revolution—or, more likely, disastrous defeat. After the bloodshed at Lexington and Concord, England's King George sent hundreds of ships westward to bottle up American harbors and prey on American shipping. Colonists had no force to defend their coastline and waterways until John Adams of Massachusetts proposed a bold solution: The Continental Congress should raise a navy.
Seating is limited so it advisable to make advance reservations. Admission, which is $49 per person, includes lecture, buffet, family style sweets, taxes, gratuities and all non-alcoholic beverages. Alcoholic beverages are available at an additional cost.
You can also get a look back at history on February 11 when Bellevue State Park presents a special event called the Cauffiel House Tour (720 Carr Road, Wilmington, Delaware, 302-761-6952, http://www.destateparks.com).
Park guides will discuss the history of this lesser-known historical site in Bellevue State Park – from the house's construction through its purchase by the Division of Parks and Recreation in 1993.
Once the home of Daniel Cauffiel, advisor to the duPont family, the Cauffiel House was built in the early 1920s in the Colonial Revival-style. Influenced by his frequent travels to Europe, Cauffiel decorated the estate with unique furnishings from the 1930s, some of which remain.
The Cauffiel family used the home as a summer residence, and two of his children lived at the house into the 1990s. The State of Delaware acquired the property in June 1993. The house tour will highlight measures taken to make this a simple yet elegant place to live.
The tour will begin at 1 p.m. with tickets priced at $6 per person.
The Chinese (or Lunar) New Year has arrived. The Chinese zodiac is a rotating cycle of 12 years in which each year is represented by a specific animal and its characteristics — rat, ox, tiger, rabbit, dragon, snake, horse, sheep, monkey, rooster, dog and pig.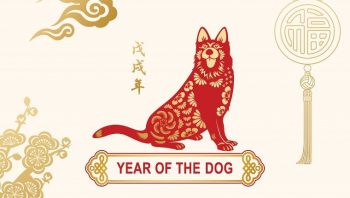 2018 is the "Year of the Dog" according to Chinese zodiac.
The Dog is the eleventh of all zodiac animals. According to one myth, the Jade Emperor said the order would be decided by the order in which they arrived to his party. Monkey, Rooster and Dog were in another country, helping a god defeat evil spirits. After, they set off to the party together. Because they arrived at the same time, the Jade Emperor went by the order they met the god in the other country. Thus, Dog became eleventh.
The Dog is also associated with the Earthly Branch xū and the hours 7-9 in the evening. In the terms of yin and yang, the Dog is yang. In China, it is still popular to name dogs Wàng Cái. It means "prosperous wealth" and comes from dogs' barking sounds.
On February 10, visitors are invited to celebrate the Lunar New Year at The Franklin Institute (271 North 21st Street, Philadelphia, 215-448-1200, www.fi.edu) from 10 a.m.-3 p.m.
It will be a festive celebration featuring live demonstrations and performances all beneath the backdrop of the extraordinary exhibition Terracotta Warriors of the First Emperor
The Franklin Institute's highly acclaimed exhibition "Terracotta Warriors of the First Emperor" is now in its final weeks on display in Philadelphia and the US.  In celebration of the upcoming Chinese New Year and before the final curtain drops on the exhibition, visitors are invited to spend the day at The Franklin Institute exploring the culture and history of China.
The celebration features colorful performances by the University of Pennsylvania's traditional Chinese dance troop. There will be various Chinese culture and crafts activities, including kite and lantern making, as well as explosive fiery demonstrations of the science behind fireworks.
Additionally, 10 ten life-size clay warriors and more than 160 artifacts will tell the story of the science, craft, and culture of China's First Emperor in the once in a lifetime exhibition.
Activities for The Franklin Institute's Lunar New Year Celebration are free with general museum admission. Access to Terracotta Warriors of the First Emperor is an additional fee.
On February 15, the International House (3701 Chestnut Street, Philadelphia, 215-387-5125, ihousephilly.org) is hosting its Year of the Dog celebration. The event will include a tasting of delicious Chinese cuisine followed by a live show in the Ibrahim Theater featuring traditional Chinese music, dance and martial arts performances.
Tickets for the event, which starts at 7 p.m., are $15 for adults and $8 for children (12 and under).
The Garden State Discovery Museum: (2040 Springdale Road, Cherry Hill, New Jersey, 856-424-1233, www.discoverymuseum.com) is presenting a special program this weekend that is perfectly timed.
On February 9, the Garden State Discovery Museum is hosting its Fourth Annual Frosty Ball. Participants can meet the museum's cast of "Frozen" characters and enjoy a beautiful night of wintery fun.
There will be tasty treats and frosty creations for everyone. Participants will be able to dance, sing, and craft the night away. And, according to the museum's website, "there will be surprises around every corner."
The activity for February 10 and 11 will be "A Frosty Weekend" with games, crafts and stories celebrating your valentine. Activities run from 11 a.m.-4 p.m. both days.
Admission to the museum is $13.95 for adults and children (12 months and over) and $12.95 for seniors. Children visiting the Museum must be accompanied by an adult 18 or older.
February 11 is also the day that Barnaby's Ridley & The Heritage Ballrooms (2107 MacDade Blvd., Holmes, 610-522-5400, http://www.barnabysridley.com) will be hosting its "Fifth Annual Freezefest."
The event, which runs from noon Saturday until 2 a.m., will feature more than 10 live bands and DJs along with 10 themed rooms. It will also host a giant outdoor ice bar, food court, a giant Arctic luge, photo booth, custom heated tents, three giant ballrooms, beer pong and baggo tournaments, giveaways, local and national celebrity guests and interesting drink specials.
The headline acts are 52 Pickup and The Juliano Brothers. The massive winter celebration will also feature with a variety of the area's best DJ's.
Freezefest will support Vest-A-Cop and Delaware County Law Enforcement Memorial Fund. Tickets are $15 at the gate.
One of the most popular art shows each year is Malvern Retreat House's Art Show (McShain-Horstmann Family Life Center, 315 South Warren Avenue, Malvern, 610-644-0400, www.MalvernRetreat.com).
While many shows are just weekend events, Malvern Retreat House's Art Show 2018 spans a full five days — from February 7-11. The ambitious show will have more than 500 original works of art by more than 100 professional artists. The special feature this year is "Flora and fauna."
Participating Chester County artists are Terry Krazmar (Kennett Square), Vidya Shyamsundar (Downingtown), Mary Ann Weselak (Unionville), Marion Mackey (West Chester), Paula Mintzer (Malvern), Sandra Severson (Honey Brook), Diane Cannon (West Chester), Wendy McClatchy (Malvern), Maria de los Morales (Paoli), Gary Altoonian (West Chester), Rachel Romano (Kimberton), Steven Schaefer (West Chester), Fiona Katarina (Phoenixville), Angela Colasanti (Uwchland), Nell Hazinski (Charlestown), Jeanne Marston (Exton), Linda Beisty (Malvern), and Victor Mordasov (West Chester).
The list of county artists also includes Eugene Coggins (Malvern), Ginny Morton (Chester Springs), Lisa Lynn (Malvern), Remo (Honey Brook), Gregory Teter (West Chester), Claire Saponaro (Phoenixville), Kathryn Deaville (West Chester), Scott Foster (Downingtown), Teddi Silver (Landenburg), Donald Firth (Berwyn), Robert Siliani (West Chester), Sue Ciccone (West Chester), Eileen Gallagher (Kimberton), Jean Yoder (West Chester), Alecia Miller (Phoenixville), Luis Morales (West Chester), Jessica Teti Turgoose (Parkesburg), and Mary Holton (North Coventry).
Each piece of artwork will be available for purchase and show attendees will be able to shop for items in a variety of media, including painting, sculpture, photography, ceramics, jewelry, and glasswork. There is an added incentive to purchase art at this event. A portion of the sales will benefit Malvern Retreat House.  There is no Pennsylvania sales tax and 35 per cent of all artwork purchased is tax deductible.
The free show runs from 10 a.m.-7 p.m. on February 9 and 10 and from 10 a.m.-4 p.m. on February 11.
From February 9-11, the Greater Philadelphia Expo Center (100 Station Avenue, Oaks, 484-754-3976, www.phillyexpocenter.com) is hosting the Americana Indian Art & Jewelry Show.
American Indian art is always a popular motif for home decorating is American Indian art — especially artwork produced in the American Southwest. This weekend, you can find a lot of examples of this art style at the Americana Indian Art & Jewelry Show on Oaks.
The show provides an excellent opportunity to look at artifacts and other items related to the history of Native Americans. The show is presented by the Americana Indian and Western Gallery and admission is free.
The Americana Indian and Western Gallery had its beginning in 1947 when its founder Lee Anderson attended school on a Navajo reservation and worked after school for his uncle in the trading post. The family collected American Indian art such as Navajo rugs, pottery, baskets, and other Indian and western items.
Anderson's sells Navajo, Hopi, Zuni, and Santo Domingo jewelry, as well as Navajo rugs, Hopi and Zuni kachinas, baskets, pottery, art and collectibles. One of the most respected Native American art dealers in the United States, Americana Indian Shows brings thousands of items direct from the Southwest to the show attendees.
Show hours are 11 a.m.-8 p.m. on February 9 and 11 a.m.-7 p.m. on February 10 and 11.
February is African American History Month and the National Constitution Center National Constitution Center (525 Arch Street, Independence Mall, Philadelphia, 215-409-6700, www.constitutioncenter.org) is honoring it with a number of special events and attractions that are running now through the end of February.
During the month of February, the National Constitution Center will pay tribute to the achievements and the courageous sacrifices made by African Americans throughout history as they strived to become recognized as an integral part of "We the People."
Activities at the Center will feature interactive programming designed for visitors of all ages. There will be artifacts highlighting important moments in African American history including a rare printing of the Emancipation Proclamation which was signed by President Abraham Lincoln.
The integral document is also featured in the "Decoding the Document: Emancipation Proclamation Document Workshop,"
Visitors are able to take a closer look at the museum's rare printing of the Emancipation Proclamation to learn more about its history, the history of the Civil War, and the background of the 13th, 14th, and 15th Amendments.
The "Breaking Barriers Show" looks at the lives of Thurgood Marshall, Bessie Coleman, Jackie Robinson, and other extraordinary African Americans throughout history to provide insight into the issues they faced and the rights they secured for all Americans.
On the "Self-Guided African American History Tour", visitors can tour the Center's main exhibition "The Story of We the People" and discover important moments in African American history through historical artifacts.
Some of the featured attractions on the tour are rare, signed copies of the Thirteenth Amendments and Emancipation Proclamation, President Obama inauguration artifacts, The American National Tree (featuring influential African Americans including Paul Robeson, Fannie Lou Hamer, Ward Connerly and Muhammad Ali) and an original printing of the Supreme Court's controversial Dred Scott decision.
As part of the museum's interactive daily programming in February, visitors can test their knowledge of African American history at the museum's "Giant Game Board." Children and families compete to see who can cross the finish line first.  Participants serve as game pieces as they roll the giant dice, answer questions and work their way across the board.
As an added attraction, the Center is offering a special "Winter Sale" on admission. Now through March 31, tickets are only $10 for adults and $7.50 for children.
Time is running out if you want to check out a popular outdoor winter attraction in downtown Philly. America's Garden Capital Maze at Dilworth Park (1 South 15th Street, Philadelphia, http://ccdparks.org/dilworth-park) is running now through February 25.
Located on the Greenfield Lawn, the maze features vibrant plantings, topiaries, twinkling lights, and décor that showcases all of the public gardens, arboreta, and historic landscapes that are located within 30 miles of Philadelphia. A "Welcoming Gazebo" is located at the center of the maze.
The Wintergarden and Maze is billed as "a way to celebrate in William Penn's original center square and the 32 regional gardens and arboreta that make this region America's Garden Capital."
Dilworth Park Wintergarden participants are Shofuso Japanese House & Garden, Stoneleigh: A Natural Garden, The Barton Arboretum & Nature Preserve of Medford Leas, The Gardens at Mill Fleurs, The Highlands Mansion & Garden, The Philadelphia Zoo, The Woodlands, Tyler Arboretum, Tyler Formal Gardens at Bucks County Community College, Welkinweir, Winterthur, and Wyck.
The roster also includes Ambler Arboretum, Arboretum at the Barnes Foundation, Awbury Arboretum, Bartram's Garden, Bowman's Hill Wildflower Preserve, Brandywine River Museum of Art, Camden Children's Garden, Chanticleer, Hagley Museum and Library, Haverford College Arboretum, Henry Botanic Garden, Henry Schmieder Arboretum, Hortulus Farm Garden & Nursery, Jenkins Arboretum & Gardens, Longwood Gardens, Morris Arboretum of the University of Pennsylvania, Mount Cuba Center, Nemours Estate, PHS Meadowbrook Farm, and Scott Arboretum of Swarthmore College.
America's Garden Capital Maze will be open now through February 25 – 9 a.m.-9 p.m., Monday-Thursday; 9 a.m.-11 p.m., Fridays and Saturday; 9 a.m.-8 p.m. Sunday.
If you're interested in doing home restoration and repair projects this winter, you should spend some time at the Suburban Pennsylvania Spring Home Show this weekend at the Lancaster County Convention Center (25 South Queen Street, Lancaster, www.lancasterhomeshow.com).
The event, which is produced by American Consumer Shows, will open on January 8 and continue through January 10. Hours are from 11 a.m.-8 p.m. on Friday, 10 a.m.-8 p.m. on Saturday and 10 a.m.-6 p.m. on Sunday. The event features free admission and parking.
The show is geared for homeowners in all stages of remodeling, landscaping and decorating their homes. Visitors to the show will be able to check out new products and receive expert advice from professionals. The event's "Kitchen Showcase" features the latest styles and trends installed by knowledgeable, professional, local contractors.
At the popular annual event, homeowners will find a wide array of ideas and inspiration for enhancing their home's functionality, aesthetic appeal, comfort and overall value. The show offers hundreds of exhibits featuring product demonstrations, sample displays of interior and exterior vignettes and a wide variety of related merchandise.
There will be exhibitors representing a huge range of categories, including architects, masonry, lighting, painting, roofing, floors, air conditioning, lighting, home theaters, financing, appliances, plumbing, heating, paving, waterproofing, siding and even spas.