By Denny Dyroff, Entertainment Editor, the Times
This weekend's calendar features a wide array of Charter Day activities.
Charter Day, which is "officially" celebrated on March 11, recognizes the day William Penn received his land grant for Pennsylvania from King Charles II of England in 1681.
In observance of Pennsylvania's founding, some of the region's historic sites host special activities — all of which are free and open to the public.
To celebrate the granting of the charter to William Penn more than 300 years ago, the Pennsylvania Historical & Museum Commission invites you to Charter Day, offering free admission to all 25 of its state historical sites.
Brandywine Battlefield Park, Chadds Ford (Route 1, Chadds Ford, http://brandywinebattlefield.org) will celebrate Charter Day on March 8 with the re-opening of the houses and museum and a variety of history-themed activities.
The event, which runs from noon-4 p.m., will feature Continental soldiers, period interpreters, historical demonstrations, tours of the Benjamin Ring House and the Gideon Gilpin House and a talk by William Penn.
Visitors will also be able to learn about Joseph Townsend, a young Quaker boy who wrote about his experience during the Battle of the Brandywine.
As a special attraction for Charter Day, there will be free admission for all.
In Lower Bucks County, Pennsbury Manor (400 Pennsbury Memorial Road, Morrisville,www.pennsburymanor.org) is celebrating Charter Day on May 8 from noon-4 p.m.
The free program at Pennsbury Manor includes exhibits, Living Theater presentations, blacksmithing, beer brewing, joinery, hearth cooking, and more. A wonderful display of 17th-century foods will be offered by the cooks, who will be on hand to explain the process of open-hearth cooking.
Visitors can take a tour of the Manor House with costumed interpreters and stop and see the role-players reenact "Voyage of the Welcome," the voyage of 1682 when William Penn and other prospective colonists traveled to Pennsylvania on a ship called The Welcome.
The Daniel Boone Homestead (400 Daniel Boone Road, Birdsboro, www.danielboonehomestead.org) will offer an exciting open house and living history event featuring a variety of 18th-century demonstrations and hands-on activities on March 8 from noon-4 p.m.
The site will be open free in celebration of King Charles II granting the land which would become Pennsylvania to William Penn.
Music from the 18th century will be played on antique instruments in the Boone house, with spinning, hearth cooking, and gun building demonstrations on site. The Amity Colonial Dancers will give dancing demonstrations with audience participation encouraged.  Kids can learn quill writing, be mustered into the Revolutionary War militia, play period games, and much more!
The Visitor Center Gift Shop will feature many new items representing the life and times at the Boone Homestead.
On March 8 from noon-4 p.m., the Conrad Weiser Homestead (28 Weiser Lane, Womelsdorf ,www.conradweiserhomestead.org) will host military units, both  French and Pennsylvania Provincial, who will be demonstrating 18th-century drill. There will be a Native American on site to answer visitor questions.
There will also be an exhibit displaying 18th century reproduction folk art. Additionally, there will be an 18th century divine church service for all to attend starting at noon.
Weather permitting, there will be an opposing force tactical between the French and Pennsylvania soldiers.
Landis Valley Museum (2451 Kissel Hill Road, Lancaster, www.landisvalleymuseum.org) will celebrate Charter Day on March 8 from noon-5 p.m.
On Charter Day, the museum honors the 1681 land grant from King Charles II to William Penn. A newly converted Quaker, Penn petitioned the king for land in the New World as a place for people of persecuted protestant sects to live in peace.
He gave the king a generous offer to forgive a large debt owed to Penn's father, Admiral Sir William Penn, in exchange for the land.  King Charles II agreed and gave the land to Penn as a proprietary/feudal agreement.
While other colonies were royal colonies administered by the king, this unique agreement made Penn the owner of 28 million acres, the largest piece of privately-owned property in the world at the time.
The celebration at Landis Valley Museum includes ongoing crafts and trades demonstrations, wagon rides, and its newest exhibit, "Thrown, Fired and Glazed: The Redware Traditions from Pennsylvania & Beyond." This is a two-year exhibit that will show more than 150 redware pieces each year.
The Railroad Museum of Pennsylvania (300 Gap Road, Ronks, www.rrmuseumpa.org), has two special events going on this weekend – Charter Day and "Reading on The Rails."
"Reading on The Rails," which will be held on March 7, is geared for youngsters. Kids pick up their very own cardboard suitcase and use it to travel from story to story. They can collect a sticker after each story and create their own suitcase design with stickers, crayons, sparkles and other trimmings. As an added attraction they will receive a little gift to put inside their suitcase (while supplies last).
Stories will take place at 9:45, 10:15 am, 11 and 11:45 a.m. and 1:15, 2, 2:45 and 3:15 p.m. among the historic trains in Rolling Stock Hall.
Some of the featured readers will be Margaret Miller (Judge, Lancaster County Court of Common Pleas), Keith Greiner (Representative, Pennsylvania State House of Representatives), Kelly Osborne-Filson (Trooper, Pennsylvania State Police), Amy Banks (Arts Communications Manager, Millersville University Ware Center), Tim Young (Children's Book Author and Illustrator), Tracee Groff (Editor, Schiffer Publishing), Anne Shannon (Anchor/Reporter, WGAL TV) and Kristin Fernitz (Director, Strasburg-Heisler Library).
On March 8, The Railroad Museum of Pennsylvania will honor Charter Day with free admission for all.
Cornwall Iron Furnace (Rexmont at Boyd Street, Cornwall, www.cornwallironfurnace.org) will observe Charter Day on March 8 with free tours of the site from noon-4 p.m.
Cornwall Iron Furnace is located at 94 Rexmont Road in Cornwall, PA and was designated a National Landmark in 1966.  It is the only surviving intact charcoal cold blast furnace in the Western Hemisphere.
Stationed throughout the buildings, trained guides will provide information on the history of the Furnace, its operations, and museum collections. Guests are encouraged to dress warmly, as the buildings can be quite damp and chilly this time of year.
Visitors may also enjoy viewing the display of minerals originally collected by workers at the Cornwall Mines, which were formerly owned by the Bethlehem Steel Corporation. This wonderful collection recently returned to Cornwall after being stored for approximately 30 years at the Commonwealth Keystone Building in Harrisburg.
Ephrata Cloister (632 West Main Street, Ephrata, www.ephratacloister.org) is holding its celebration of Charter Day on March 8.
The Cloister celebrates the founding of Pennsylvania with free admission to an outstanding example of William Penn's "Holy Experiment." The festivities will run from noon-5 p.m.
Continuing the historic community's tradition of caring for its neighbors, visitors to the site on this day are encouraged to bring a donation of paper towels; laundry detergent and cleaning products; canned fruit (low sugar); high protein items like canned tuna, canned chicken, peanut butter; cereal; jelly; snack items (boxes of crackers, peanut butter crackers, etc.); canned Soup.  These items will be donated to Ephrata Area Social Services' Hands-Up Exchange, a food pantry that serves local residents.
New this year will be the Activity Academy, at Ephrata's schoolhouse, where our visitors will find fun, hands-on learning opportunities for the young and young at heart.
As a special feature of the day, the Ephrata Cloister Chorus performs in the Saal (Meetinghouse) at 2, 3, and 4 p.m.
Graeme Park (859 County Line Road, Horsham, www.graemepark.org) has its Charter Day event scheduled for March 8 from noon-4 p.m.
Graeme Park is a 42-acre historic park, featuring the Keith House, the only surviving residence of a Colonial Pennsylvania Governor. The mansion has remained virtually intact since the late 18th century.
The historic site in eastern Montgomery County will be open for free self-guided tours starting at noon with last admission to the house at 3 p.m. Volunteers in each room will explain some of the history and architecture and visitors may move through at their own pace.
Author Wendy Long Stanley will be on hand to sign her new book, "The Power to Deny," based on the life of Elizabeth Graeme.
Hope Lodge (553 South Bethlehem Pike, Fort Washington, http://www.ushistory.org/hope/) will celebrate Charter Day on March 8.
The event, which is slated to run from noon-3 p.m., features free admission and self-guided tours of Hope Lodge.
There is an extra treat for visitors to this site on Sunday. Complimentary cupcakes will be served at Hope Lodge as part of the celebration (while supplies last).
The General Warren Inne (9 Old Lancaster Road, Malvern, www.generalwarren.com) is an historic site — a site with a lot of history and a site that is still involved in history of the area.
Since 1745, the Historic General Warren Inne has been center stage for American history and a premier carriage stop for hungry travelers. The Inne was initially called the Admiral Vernon Inne and was changed to the Admiral Warren after the famed Admiral Peter Warren, a hero who defended the American colony at Louisburg, Nova Scotia during the French and Indian War.
During the time of the American Revolution, the Inne was owned by John Penn of Philadelphia, who was a loyalist and the grandson of William Penn. Situated on the main highway between Philadelphia and Lancaster, it became a popular stage stop during the Revolutionary War era — and a Tory stronghold.
The Paoli Massacre was planned and launched from the Admiral Warren Inne in September 1777. In 1825, the Admiral Warren was renamed the General Warren, to honor the American hero of Bunker Hill.
Now, the General Warren Inne annually presents a series of lectures about America's war for independence. On the second Monday of each month now through May, the Inne will host "Paoli Battlefield Lecture Series" presented by the Paoli Battlefield Preservation Fund.
On March 9, paranormal investigators Laurie Hull and Kelly Schmitt will discuss results of paranormal investigations of the Paoli Battlefield that took place in May and October of 2019. These tours showed that there was a tremendous amount of paranormal activity all around the battlefield.
The next installment of the lecture series will be "Dunmores War: The Last Conflict of Americas Colonial Era" presented by Glen Williams on April 13.
Seating for these lectures is limited so it advisable to make advance reservations. Admission, which is $49 per person, includes lecture, buffet, family style sweets, taxes, gratuities and all non-alcoholic beverages. Alcoholic beverages are available at an additional cost.
If you're in the mood for flowers – lots and lots of flowers – all you need do is make a visit to this year's Philadelphia Flower Show at the Pennsylvania Convention Center (12th and Arch streets, Philadelphia, 215-988-8899, www.theflowershow.com) which runs through March 8.
The PHS (Philadelphia Horticultural Society) Philadelphia Flower Show is the nation's largest and longest-running horticultural event and features stunning displays by the world's premier floral and landscape designers. Started in 1829, the Show introduces diverse plant varieties and sustainable garden and design concepts.
This year's theme, "Riviera Holiday," will bring designers and visitors to the Mediterranean Riviera. The world's leading floral and garden designers will immerse visitors in the sights, scents, and tastes of the region.
Citrus trees and sweeps of lavender will form a vision of Riviera life as visitors wander along intimate pathways to a whole new crop of experiences, garden displays, and artistic design.  The Show will include acres of lush garden landscapes with five new designers including James and Helen Basson of Scape Design, and Laurélie de la Salle of Laurélie Paysages, both from Nice, France, and will feature an enormous variety of Mediterranean plants.
According to Sam Lemheney, PHS Chief of Shows & Events, "The Riviera is one of the most renowned areas for horticulture. And, it has tremendous aesthetic appeal. Anyone familiar with the region can close their eyes and see the magnificent plant life and smell the fragrances of the Mediterranean. We want people to experience the Mediterranean region at the Flower Show, but we also want them to stay and learn about the importance of horticulture and sustainability within their communities."
The show, which is presented every year by the Pennsylvania Horticultural Society and celebrates its 191st anniversary in 2020, treats visitors to a spectacle of floral displays in every size, style and shape imaginable.
The show will feature 10 acres of exhibition halls with floral displays and vendors and provide visitors with all new interactive experiences. This inviting part of the show will feature garden trends, chats with experts, and hands-on learning sessions for gardeners to become even greener. The fun and engaging display in the Grow It Center will help visitors learn how they can make a bigger difference in their communities through horticulture.
Mobile "Pop Up" moments throughout the show will illustrate how some of the Show's fascinating displays are brought to life including how to make jewelry from materials found in nature and how to grow your own show-worthy plants.
The Bloomin' Brunch is also a new event held daily for foodies and horticulture lovers. The "Taste of Saint Tropez" themed Brunch will treat guests to an exclusive dining menu in a beautiful setting.
Guests are encouraged to enhance their Flower Show visit each day with other popular experiences, including Flower Show Guided Tours in the early morning and now also in the evening, Butterflies Live, and Make & Take DIY. The Flower Show also features an exciting competition that brings together thousands of plant lovers who compete in hundreds of categories.
The show's biggest attraction each year is the massive "Marketplace" featuring over 150 vendors from all over America and several European nations. They will be selling flowers, orchids, floral-inspired furniture, sheds, artwork and unique garden-related crafts and supplies.
Throughout the week, hundreds of gardening experts will provide learning opportunities in the Lecture Series.
Be prepared for large crowds during the weekend hours. If you want a more leisurely visit, plan to visit the show during the week. Also, take public transportation if possible. Vehicular traffic in the area is frequently a nightmare and parking lots tend to fill up early even though they are charging exorbitant fees.
Tickets for the Philadelphia Flower Show are $42 for adults, $26 for Young Friend (ages 18-29) and $17for children ages 5-17.
There are also plenty of flowers on display right here in Chester County.
Longwood Gardens (Route 1, Kennett Square, 610-388-1000, www.longwoodgardens.org) is in the middle of the run of its popular "Orchid Extravaganza" — an annual event that is running through March 22.
The celebration of the orchid species features thousands of orchid blooms along with a variety of displays and special exhibits throughout its four-acre conservatory. "Orchid Extravaganza" will also feature stunning displays of orchids in planting beds, containers and innovative exhibits.
The three largest flowering plant families containing the greatest number of species are the sunflower family (Asteraceae) with about 24,000 species, the orchid family (Orchidaceae) with about 20,000 species, and the legume or pea family (Fabaceae) with 18,000 species."
The orchid is a flower that is acclaimed as one of the most beautiful, delicate and graceful flowers in the world. The Royal Botanical Gardens of Kew list more than 20,000 accepted species with about 800 new species added each year. Additionally, horticulturists have more than 100,000 hybrids and cultivars.
As one of the first plant collections at Longwood, orchids have held a place of distinction since 1922.
Visitors will be able to escape to a balmy oasis filled with nearly 5,000 blooming orchids during Orchid Extravaganza. Longwood's heated four-acre Conservatory provides an escape from winter's chill and features thousands of colorful orchid blooms displayed in extraordinary ways.
In addition to the one-of-a-kind horticultural display, Orchid Extravaganza features activities and programs for the entire family, including concerts, talks, tours, OrKid Days, and more. The Gardens are open daily from 9 am–5 pm.
Guests will be amazed as orchid blooms cascade down walls, spill from containers, and hang from the ceiling– featuring Cattleya, Dendrobium, Phalaenopsis, Paphiopedilum, and Oncidium, among others.
In the Main Conservatory, a canopy of pink and purple Orchid Orbs welcomes you to a lush sanctuary of vibrant, artfully presented orchids.
In the Acacia Passage, delicate cascading branches of cinnamon wattle beckons with fragrant blooms, while 18 urns filled with yellow and white Oncidium and Phalaenopsis line this picturesque passageway.
Additional indoor highlights include the Mediterranean Garden featuring a riot of vibrant color January through April with Australian purple coral-pea (Hardenbergia) vines blooming like miniature wisteria. In the Estate Fruit House, nectarines, melons, and other fruits and vegetables flourish in the midst of winter.
OrKID Days are feature activities where families can discover the colors, patterns, and beauty of orchids through art activities and storytelling. The final OrKID Days will take place on March 9 from 11 a.m.-2 p.m. and are free with Gardens Admission.
Admission to Longwood Gardens is $25 for adults, $22 for seniors and $13 for students.
On Saturdays and Sundays in March, the Chaddsford Winery (632 Baltimore Pike, Chadds Ford, 610-388-6221, www.chaddsford.com) will present "Sugar and Slice: Donut, Pizza & Wine Pairings."
A $25 pass gets visitors access to four flavorful pairings – two donut & wine and two pizza & wine — featuring the winery's local partners Duck Donuts and Pitruco Pizza. The event will run from 11 a.m.-6 p.m. each day.
The "Pairing Menu" features: Garden Veggie Pizza with '17 Presage & Chaddsford White; Smoked Sausage Pizza with '17 Red Standard & Chaddsford Red; Vanilla Caramel Toffee Crunch Donut with '18 Traminette & Niagara; and Blueberry Powdered Sugar Donut with '17 Harbinger & Sunset Blush.
This is a "rain or shine" event.

Now through March 8, Kennett Square will also be in a celebratory mood with Kennett Square Restaurant Week (https://historickennettsquare.com/events/restaurantweek/).
More than a dozen participating restaurants are offering a variety of prix-fixe menus, new dishes, and special offers. For art lovers, the Square Pear Gallery will be exhibiting "Food, Wine and Good Times" throughout Restaurant Week.
The roster of participating establishments includes Grain, Kennett Square Inn, La Verona, Portabellos, The Creamery, Kennett Brewing Company, The Market at Liberty Place, Mary Pat's Provisions, Kaboburritos, Rump Roasters, Talulas Table, Victory Brewing Company, Braeloch Brewing, Byrsa Bistro, Cafe de Thai, Liberty Place Pub, Roll'Eat Sushi, and Verbena BYOB.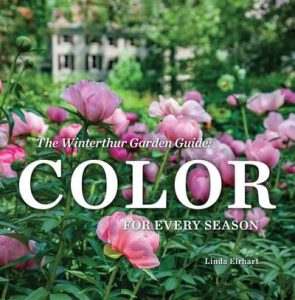 Winterthur Museum, Garden & Library (Route 52, Wilmington, Delaware, www.winterthur.org) just opened its 2020 season. On March 8, Winterthur will host a special lecture and book signing – "The Winterthur Garden Guide: Color For Every Season."
The event will feature Linda Eirhart, director of horticulture and senior curator of plants and author of "The Winterthur Garden Guide," for this exclusive lecture featuring Winterthur's beloved garden and the design principles and seasonal blooms selected by H. F. du Pont.
The lecture will start at 6 p.m. and there will be a book signing following the lecture. The event will run from 6-8 p.m. Members are admitted free and there is a $15 charge per non-member.
On March 7, the Chadds Ford Historical Society will host its "Escape Brandywine" escape room at its Barn Visitors Center (1736 Creek Road, Chadds Ford, 610-388-7376, www.chaddsfordhistory.org).
"Escape Brandywine" is an escape room experience set inside the John Chads House (c.1725). This unique program occurs inside an authentic historical house with a Revolutionary War mission.
"Escape Brandywine" places participants into roles of spies on the eve of the Battle of Brandywine and charges them with finding General Howe's battle plans that have been hidden inside the house for safe keeping. Using real 18th-century spy techniques, codes and cyphers, players have 60 minutes to solve puzzles that lead to the plans and an escape to deliver them to George Washington.
The event will have three time slots – 10 a.m., noon and 2 p.m. — or by appointment for groups of 8-12.
Video link for "Escape Brandywine" — https://youtu.be/968Jr_pWMBI.
Admission is $28 per person.
On March 7, West Chester University will host the Eighth Annual Philadelphia Flute Day Fair (https://www.philaflutesociety.org/fairevents). The event will be held at Swope Music Building and the Performing Arts Center, which is located at 817 South High Street in West Chester.
The Flute Day Fair will be filled with a variety of events including concerts, flute choirs, master classes, exhibits, workshops and presentations.
Some of the music acts that will be guest artists Claudia Anderson, Jill Felber, Angelita Floyd and Cynthia Folio.
The Philadelphia Flute Day Fair will also feature a variety of exhibitors including Miyazawa, The Flute Pro Shop, Warfield's Fine Flutes, Verne Q. Powell Flutes and Windworks Studio of Philadelphia.
Tickets are $40 for adults, $25 for seniors and youth and $15 for guests. Additionally, an Exhibit Hall Pass is available for $5 for those who do not plan to attend events but wish to visit the exhibits.
The Uptown! Knauer Performing Arts Center (236 North High Street, West Chester, https://uptownwestchester.org/) will feature three performances by The Opus One Dance Project — March 6 at 7 p.m. and March 7 and 8 at noon.
Every year the Opus One Dance Project brings together a diverse group of professional dancers and students in the Tri-State Area, many of whom also work as dance teachers, own their own studios or teach in the public and private school. Opus is a way for them to stay in touch with the performing arts community.
The students in the project are from the many studios where the company members teach. Opus One's mission for these aspiring dancers is to give them the dance concert experience by creating individual group pieces as well as integrating them in sections from our company pieces.
One of the pieces that will be highlighted in this weekend's shows is "Parla mi d'amore," which is billed as "A celebration of Italian love songs."
Tickets for these performances are $25.
There will be First Friday happenings in Lancaster and York tonight.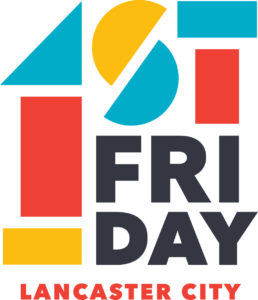 Lancaster's popular First Friday (http://www.visitlancastercity.com/first-friday/) is an arts extravaganza that runs from 5-9 p.m. on March 6. Visitors to downtown Lancaster will have the opportunity to discover innovative exhibitions, performances and perhaps a few surprises as they walk the streets lined with trees and distinctive architecture.
Unique boutiques and excellent restaurants complement the art galleries, artisan studios, museums, performing groups, professional theater, symphony orchestra and art college that form Lancaster's arts community.
First Friday York (www.downtownyorkpa.com) is a celebration of Downtown shops, restaurants, cultural venues and nightlife hot spots. From 5-9 p.m., downtown shops and restaurants host special events, offer refreshments and promotions, and sponsor live entertainment.
Another First Friday event this weekend will take place in Old City Philadelphia (230 Vine Street and locations throughout Old City Philadelphia, 215- 625-9200, www.oldcitydistrict.org).
On the first Friday of each month — year-round — Old City's galleries, studios, shops and restaurants open their doors for First Friday, in an epic exhibition of the neighborhood's vibrant arts scene.
Old City Arts Association launched First Friday in 1991 to introduce Philadelphia to the improving neighborhood and the artists and designers who were bringing it back to life. Two decades later, Old City is a nationally recognized arts destination, named in 2013 as one of the country's top ArtPlaces by the ArtPlace Foundation.
On the first Friday evening of every month, the streets of Old City fill with art lovers of all kinds who wander among the neighborhood's 40-plus galleries, most of which are open from 5-9 p.m.
There will also be First Friday celebrations in Ambler (https://firstfridaysinambler.wordpress.com) as well as the Fishtown and Fairmount sections of Philadelphia.
If you want to enjoy a session of skating this season at the Blue Cross RiverRink Winterfest (Delaware Avenue at Walnut Street, Philadelphia, 215-925-RINK, http://www.delawareriverwaterfront.com/places/blue-cross-riverrink-winterfest), you better act quickly.
This is the penultimate weekend for the rink's 2019-2020 season. March 8 marks the season finale. When that Sunday's final session concludes, that's it – that's the end until next winter.
Unlike most of the suburban ice rinks, RiverRink features only public skating. Ice skating is the only use of the ice – no hockey leagues, no lessons, just public ice skating.
RiverRink has taken the ice skating experience on the Delaware River waterfront to another level by once again transforming the annual rink into a bona fide winter wonderland.
Open seven days a week, the Blue Cross RiverRink Winterfest is an immersive winter-themed experience with a popular bar and restaurant called The Lodge, winter beer garden-style landscaping, a brand-new light show, and a retail shopping experience from Art Star Gallery & Boutique.
The outdoor rink's hours this season are 1 p.m.-11 p.m. Monday-Thursday; 1 p.m.-1 a.m. Friday; 11 a.m.-1 a.m. on Saturday and 11 a.m.-11 p.m. on Sunday. Skating admission price is $4 and skate rental is $10.
If you prefer an ice-cold beer to an ice-cold rink on Saturday, you could move a few blocks southeast from Delaware Avenue to the Philadelphia Navy Yard.
There you will find one of the most highly-rated beer festivals in the nation.
The ultra-popular Philly Craft Beer Festival will run from 12:30-5 p.m. (VIP)/1:30-5 p.m. (General Admission) on March 7 at the Philadelphia Navy Yard (4747 South Broad Street, Philadelphia,http://www.phillycraftbeerfest.com).
The award-winning Philly Craft Beer Festival will feature more than 200 of the best craft breweries — local, national and international.
These breweries will be offering samples of their finest brewing achievements to event attendees at two sessions, a VIP session and a General Session.  The VIP Session offers serious beer enthusiasts an extra hour and an opportunity to taste some rare and highly desirable beers that will not be poured during the general session.
When participants arrive, they will receive a souvenir five-ounce tasting glass with a two-ounce pour line. Ticket holders are welcome to sample any beer that the brewers have.
The event will be held outdoors under tents at the Navy Yard — rain or shine.
Tickets are $60 for general admission and $12 for designated drivers.
"Paleopalooza," which is billed as a "weekend extravaganza of fossils", is a festival featuring exhibits of fossils, dinosaur drawing lessons, trilobite races and talks by prominent paleontologists.
The 2020 edition of the event will be held March 7 and 8 at the Academy of Natural Sciences (1900 Benjamin Franklin Parkway, Philadelphia, 215- 299-1000, www.ansp.org).
The annual event, which is celebrating its 12th anniversary this year, will showcase rare fossils from the museum's world-renowned collections.
Visitors can get up close to rarely exhibited fossils from the museum's Paleontology Collection, see an avian dinosaur (you might call it a bird) dissection, and enjoy presentations from real paleontologists.
Participants also will be able to take a guided tour of Dinosaur Hall, see fossils displays from the Delaware Valley Paleontological Society and meet Crunchy the T. rex.
Ticket prices are $22 for adults, $19 for seniors and $18 for children.
On March 7, Wheatland (230 North President Avenue, Lancaster, www.LancasterHistory.org) will present a special living history event called "I Carry It About With Me Always."
In this first-person presentation, visitors will meet James Buchanan "Buck" Henry and his friend, Christian Scharff and discover the tensions between Buck and his uncle James Buchanan, and Buck's melancholy over his temporary separations from his soon-to-be-wife, Mary Nicholson.
"I Carry It About With Me Always," a Living History program at Wheatland, is scheduled for this Saturday with programs on the hour at 1, 2 and 3 p.m. Advanced reservations are strongly recommended, and guests are advised to arrive 15 minutes prior to their tour entry time for check-in.
Tickets are $15 for adults, $13 for seniors and $8 for students (ages 11-17).
On March 7, the Fair Hill Nature Center (630 Tawes Drive, Elkton, Maryland, fairhillnature.org) is hosting a special event called "Maple Sugaring."
Visitors will be able to learn how real maple syrup — not maple-flavored pancake syrup — is made. Demonstrations and maple sugaring tours are presented throughout the morning at the old-fashioned maple sugaring festival.
The tours show how authentic maple sugar is made — a process that involves tapping the trees and boiling down the sap. And, they will be boiling real maple syrup from Fair Hill Maple trees
If you've ever wondered why real maple syrup is such an expensive item — look at the numbers. It takes about 40 gallons of maple sap to make one gallon of syrup and it takes about 30 years for a sugar maple tree to grow large enough to tap.
As an added attraction, visitors to the educational event also will be able to try out some real maple syrup on pancakes and as maple sugar candy.
Tickets are $10 or "Maple Sugaring," which will run from 10 am.-noon.
Also on March 7, a special event titled "Maple Sugar Magic" will be held at Green Lane Park (2198 Hill Road, Green Lane, www.montcopa.org) at 11 a.m. and 2 p.m.
The family-oriented event, which is celebrating its 32nd anniversary this year, will look at the centuries-old tradition of the maple harvest. Park staff will demonstrate tree tapping, boiling sap at the evaporator, and taste-testing pure maple products.
The event will also feature pure Pennsylvania maple syrup, cream and candy for sale.
Another event dealing with maple syrup will be "From Sap to Syrup" which will be presented on March 7 at Bellevue State Park (800 Carr Road, Wilmington, Delaware, 302-761-6963,http://www.destateparks.com).
Visitors to the park will be able to learn when sap flows, find out what trees are used for making maple syrup, and observe the process of making syrup.
Additionally, participants will have the opportunity to tap a tree and enjoy a special syrup-tasting with pancakes. The program will be presented on Saturday starting at 10 a.m.
Tickets for the event are $8 for adults and $5 for children (under 12).
Attendees will be able to find a wide array of jewelry selections priced very affordably at this weekend's "International Gem & Jewelry Show" at the Greater Philadelphia Expo Center (100 Station Avenue, Oaks, 484-754-EXPO, www.intergem.com).
The show, which is a sales and exhibition event that features gems, jewelry, fossils and stones of all sorts, is running from March 6-8 and is billed as the "world's largest jewelry bazaar".
Admission to the public show is $8 for adults while children (ages 9-16) are free with a paid adult ticket. The show's policy states that children ages eight and under are not permitted to attend the show.
The "International Gem & Jewelry Show" features an amazing exhibition of gems, minerals and jewelry. Dealers will be displaying and selling every type of gemstone, as well as one-of-a-kind jewelry creations, estate jewelry, special celebrity exhibits and accessories.
The show will have more than 150 dealer booths where show attendees can select items from a wide range of categories, including beads, rings, settings, watches, necklaces, diamonds, opals, earrings, silver, gold, crystals and pearls.
The hours for the show are noon-6 p.m. on March 6, 10 a.m.-6 p.m. on March 7 and 11 a.m.-5 p.m. on March 8.
The 57th Annual Gem, Mineral & Fossil Show will be held March 7 and 8 at Doubletree by Hilton (4727 Concord Pike, Wilmington, Delaware, http://delminsociety.net/marchshow/marchshow.htm).
Activities include interesting and educational exhibits of mineral, lapidary and fossil specimens, a "Fluorescent Mineral Room" with brightly-glowing, illuminated specimens, displays of minerals from the Iron Hill Museum, display of regional Native American stone artifacts and demos by the Archaeological Society of the Northern Chesapeake and famous, provenanced mineral specimens, as published in magazines.
Demonstrations by members of the Delaware Mineral Society and the Tuscarora Lapidary Society may include: Gem Faceting, Cabbing, Wirewrapping, Pearl Knotting, Viking Wire Weaving, Gem Tree Making, Bead-Wire Ringmaking, Fossil Fish Specimen Preparing, and more.
The show will also feature a large roster of outstanding dealers of minerals, fossils, gems, jewelry and lapidary supplies along with the "Club Members Booth" where show attendees can purchase self-collected specimens and self-made jewelry items at low cost and a "Children's Booth" where youngsters of all ages can purchase inexpensive minerals and fossils from $1 and up.
Hours are 10 a.m.-5 p.m. on Saturday and 11 a.m.-5 p.m. on Sunday. Admission is $6 for adults, $5 for seniors, $4 for juniors (12-16) and free for children (under 12). There will also be a large specimen raffle with one free raffle ticket per paid admission. There will also be a free fossil specimen for all kids (while supplies last).
The Greater Philadelphia Boat Show opens March 6 and runs through March 8 at the Greater Philadelphia Expo Center (100 Station Avenue, Oaks, 484-754-EXPO, http://www.phillyboatshow.com).
The boat show allows visitors to shop and compare without having to travel all around the area to visit a variety of different dealers. This year's show features 29 top-flight dealers.
The show also provides an excellent learning experience for those who are not already boating families but would like to know more about boating and related activities.
Special show prices from most of the dealers also make this event a good shopping opportunity for those people who already own boats and are ready to trade in and move up.
Types of boats offered at the show will include ski boats, saltwater boats, pontoons, bass boats, motor yachts, jet boats, PWCs, runabouts and deck boats. Other displays will present information on marinas, parts, accessories and boating safety.
The show will offer a wide array of products for boating enthusiasts including boating supplies, books, clothing, marine financial and insurance services, electronic navigational devices and engines.
​Show hours are March 6 from 1-8 p.m., March 7 from 10 a.m.-7 p.m. and March 8 from 11 a.m.-5 p.m. Admission is $10 for adults and free for children (16 and under). There will be a special $5 admission fee on March 6 after 5 p.m.
If one of your hobbies is fishing, you should check out the "Fly Fishing Show" which is being held March 7 and 8 at the Lancaster Convention Center Lancaster Convention Center (3 East Vine Street, Lancaster, www.flyfishingshow.com).
The list of special attractions at the 2020 show includes seminars and demonstrations presented by many of Pennsylvania's finest fly-fishing celebrities along with a number of national celebrities. There also will be a huge vendors' area with an array of fishing-related products on sale.
The International Federation of Fly Fishers will be offering free fly fishing instruction at the FFF Learning Center located at the FFF booth. Basic fly casting,fly tying and knot tying will be taught throughout the day on both Saturday and Sunday.
The International Fly Fishing Film Festival will be held on March 7 starting at 6 p.m. Tickets for the film fest are $15.
There will also be booths featuring fly fishing celebrities with a roster that includes Joe Humphreys, Bob Clouser, Gary Borger, George Daniel, Bob Romano, Ed Engle, Tom Gilmore, Dianne Tidy, Dusty Wissmath, Thomas E. Baltz, Tim Flagler, and Rob Giannino.
The show will be open from 9 a.m.-5:30 p.m. on Saturday and 9 a.m.-4:30 p.m. on Sunday. Adult tickets are $15 for one day or $25 for a two-day pass. Tickets for children (under 12) are $5.
On Saturdays in March, Hagley Museum and Library (Route 141, Wilmington, Delaware, 302-658-2400, www.hagley.org) presents a special event called "Science Saturday."
Visitors of all ages are invited to discover solutions to science and engineering challenges. Science Saturdays are drop-in activities, so visitors are free to stop by at any time during the event hours.
The program on March 7 will be "Chemistry for the Curious."
This week, participants can learn how chemistry is used in our everyday lives and marvel in its magic. Visitors of all ages are invited to discover solutions to science and engineering challenges at Science Saturday.
Dr. Michael Stemniski (a.k.a. "Dr. Mike") will bring his "Cool Chemistry" show to Science Saturday this weekend. He will present shows at 12:30 and 2:30 p.m. in the Power Plant.
Activities are included in regular admission and free for Hagley members
Activities are included in regular admission. The rates for admission are: Adults: $15; Seniors (age 62 and up): $11; Students $11; Children (ages 6-14): $6; Children (5 and under): free.
For the next two months, the Franklin Institute (271 North 21st Street, Philadelphia, 215-448-1200,www.fi.edu) is presenting an expansive exhibition titled, "The Worst-Case Scenario: Survival Experience" based on the internationally bestselling book series — "The Worst-Case Scenario Survival Handbook."
With a 76,000-ball pit as its centerpiece, a horizontal climbing wall, a train car jump, lock picking challenges, upside-down tic-tac-toe, and more—this kid-friendly experience immerses you in various challenges to build your survival smarts.
The "Experiences​" include: Escape quicksand, learn to fall safely, and create and survive an avalanche—in the massive ball pit; Use everyday materials like bobby pins to try to pick a lock; Scale a wall horizontally to practice how to survive rising floodwaters and similar dangers; Practice your lie detection ability on a partner; Hop between simulated train car platforms and jump (and roll) to safety; Discover how your mind adjusts to changes in the environment by playing tic-tac-toe while upside-down; and Spin the wheel and uncover what to do when faced with an angry mountain lion, or a herd of elephants in your path.
"The Worst-Case Scenario: Survival Experience" is open now through April 19.
The Franklin Institute's general admission is $30 for adults and $26 for children (ages 3-11).
The Hands-on House Children's Museum (721 Landis Valley Road, Lancaster, 717-569-5437,http://www.handsonhouse.org) offers a wide array of activities for youngster.
Curiosity, creativity, and discovery will take children (accompanied by an adult) on an educational adventure in The Clubhouse, where learning and fun go hand-in-hand.
Some of the museum's more popular attractions are "Right In Your Own Backyard" where guests can climb in a treehouse and crawl into a honeycomb and see what it's like to live like a bee, and "Marty's Machine Shop," where visitors can put on safety gear and learn how to make the world-famous Watchamagiggles.
Other featured attractions are "Facepaint Porch," "Little Valley Farm," "The Corner Grocery," and "Mostly Make-Believe."
Admission to the museum is $11 for children and $10.50 for adults. To make sure that every attendee has a great experience, please have one adult attending for every two children.
Wonderspaces, an experiential, interactive arts venue, is celebrating its largest location in the country now through March 23 at the Fashion District (27 North 11th Street, Philadelphia,philadelphia.wonderspaces.com/).
Building on the success of annual pop-up shows in San Diego, and its first permanent location in Scottsdale, Arizona, Wonderspaces features a 24,000 square foot gallery space.
Wonderspaces presents 14 art installations that all play with the idea of perspective.  The artwork ranges from award-winning virtual reality short film about a dinner party-turned-alien abduction, to a room where visitors digitally paint the walls with the movement of their bodies.
The first line-up of artwork at Wonderspaces includes: Submergence by Squidsoup, Blooms by John Edmark, Sun by Phillip Schutte, Transition by Mike von Rotz and Joost Jordens, Black Balloons by Tadao Cern, Body Paint by Memo Akten, Come Together by Michael Murphy, The Last Word by Illegal Art, Stories of Mechanical Music by Myriam Bleau, and Myrkviðr by Yasuhiro Chida.
Tickets for Wonderspaces are $24. An average tour of a Wonderspaces show lasts 80-90 minutes but visitors are welcome to stay as long as they want. Tickets are tied to a specific date and time. The number of visitors allowed to enter every fifteen minutes is limited to ensure the space never becomes too crowded.