Are knock-offs a great deal, or a great deal of trouble?
By Kelly Hockenberry, Columnist, The Times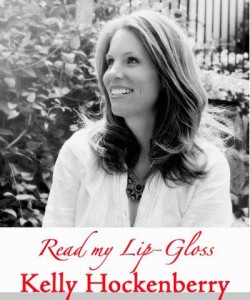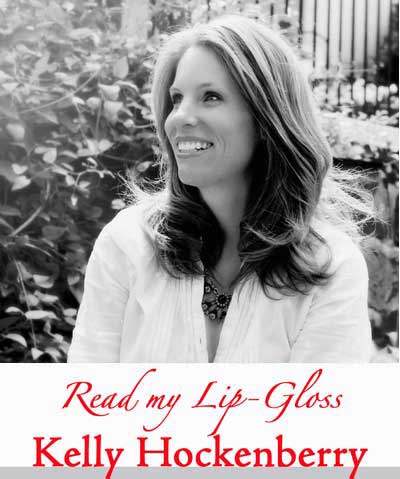 When it comes to fashion, knowing when to splurge versus when to save can be tricky.
For me, I can always justify spending on handbags, shoes and watches. These items are in constant use, so, the quality is important. Also, I believe that if you pair expensive, classic accessories with a fiscally conservative outfit, the overall effect is high end.
Now, that is not to say that I don't enjoy a thrifty purchase now and again. I live for finding bargains and figuring ways to mimic my favorite designers.  Because, let's be honest….we would all love to have limitless disposal income but, summer camp, private lessons and looming college tuitions lurk in the background. No one ever said that kids don't cramp your style.
Dropping a lot of cash on trendy items is a HUGE waste of money, in my opinion. Lately, businesses have been popping up all over the internet selling "imitations" of popular looks. I think this phenomenon raises an interesting ethical dilemma. While these items may not be considered "fake", they are certainly "knock-offs" of another designer's work. For example, this hugely coveted JCrew Bubble necklace: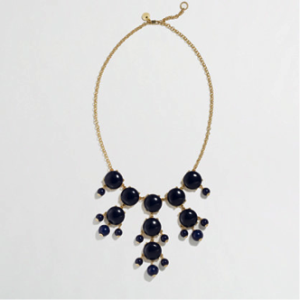 It retailed around $150 upon its initial release. Now, it is available at JCrew Factory on sale for $44 (from $88).
However, on www.etsy.com, you can find this "JCrew Style" Bubble necklace from the shop Melange ShopLove for $14.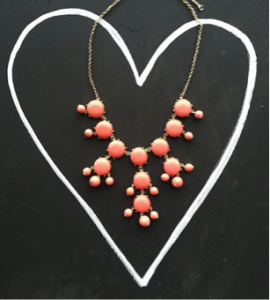 It is ever-so-slightly different in design but, the $30 price differential is significant.
I have heard two schools of thought on this "imitation style" issue. The first is the argument that less expensive alternatives should be provided to the consumer so that everyone can partake in a trend. The contrasting view, (which I tend to lean toward, personally) is that these "knock-offs" cheapen the value of an existing brand.
I do believe that imitation is the sincerest form of flattery….however, when it comes to fashion it can lead you down a slippery slope.
What do YOU think???
Happy Weekend!