Fashion bloggers can help you update your look
By Kelly Hockenberry, Columnist, The Times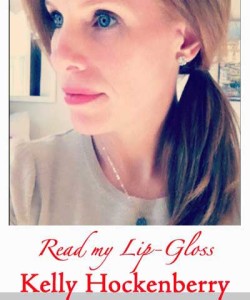 I am the first to admit that my fashion inspiration is often pirated from my favorite bloggers.  I love to steal their style and transform it into my own personal look.  One of my favorites is Blair Eadie from "Atlantic Pacific".  Check out her blog here:  http://atlantic-pacific.blogspot.com
She is effortlessly chic and impeccably tailored.  ALL THE TIME.  I find myself feeling simultaneously inspired and annoyed when I peruse her posts.  Does she always get it right?  The answer is "yes" (which, frankly, is the irritating part).  BUT, we can all learn something from her.
For example, here is Blair in a "casual" everyday outfit: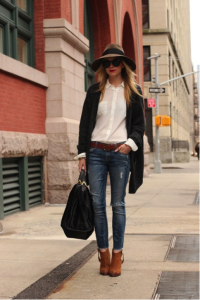 Now, this is every bit as easy as sweatpants, but she looks soooooooo cool and put together!  Loving the hat and the big handbag.  Ugh, perfection.
Date Night Look: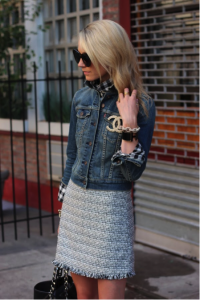 Notice the mix of pattern and texture in the top and skirt.  The reason this works is that she has combined a bold black and white plaid with a smaller tweed pattern in the same color palette.  The jean jacket and Chanel pin (I die!) make her look hip, trendy and classic all at the same time.
She loves JCrew and Starbucks (which makes us practically soul sisters)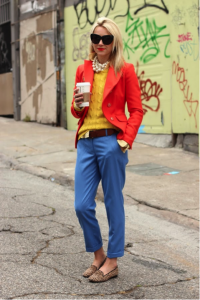 I love the combination of primary colors.  The chunky pearl necklace makes the cable knit sweater and ankle pant seem dressy.  Coordinating your make-up (in this case, the orange lip) becomes another accessory when it matches a piece of clothing.  And, splurging on fabulous sunglasses is always a great idea in my book.
What magazines or blogs do you turn to for fashion inspiration?
Leave your comments below!
Happy Weekend!