If you might want to sell your home in the future, be aware of the impact of storm damage
By Jill Goldman, Special to The Times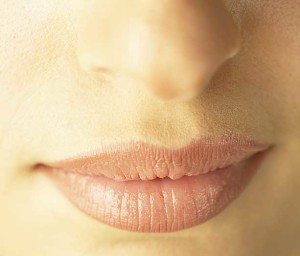 Hopefully everyone made it through the recent "storm of the century" with your homes and your sanity relatively unscathed. With the prediction that we are going to have a lot of snow and potentially a few more power outages this winter, however, we thought we should raise the topic of water intrusion, home odors, and what to do about them.
First, it is important to note that your homeowner's coverage will pay for some damage that occurs as a result of water intrusion, even if you do not have flood insurance. For instance, rain or snow entering your home through a damaged window, gutter or plumbing pipe will likely be covered, though repairing the condition that allowed the water intrusion might not be covered. Every policy is different, but my best advice is to call your insurance agent and/or insurance carrier to have them more fully explain your policy limits and coverages to you. In the event you do sustain some kind of damage, ask them to specifically explain to you what is covered and what is not, and also confirm your deductible limit. Sometimes the cost of the repair is minimal enough that undertaking increased rates due to the claim is simply not worth it.
Whether it is covered or not, water intrusion must be addressed because it inevitably leads to mold and additional damage. Ideally, you should repair the condition that led to the leak, you must also have standing water professionally removed and dry all affected areas completely before repainting or replacing drywall.
Why is this so important? As you know, it should be the goal of every homeowner to ensure the integrity of the structure so that it does not deteriorate over time. When you go to sell your house, it is always immediately apparent to buyers whether you have been particular about maintaining the home, or if you have taken shortcuts. Even if buyers miss the shortcuts, their inspector and agent will see them!
So, while you are deciding what to do over the years to maintain and improve your home, consider these universal truths. Water leads to mold, mold leads to air quality issues, and air quality issues lead to bad smells, bad inspections and lost buyers.
In addition to water, cigarette smoke and cooking smells are frequent offenders and violate the "homebuyers don't want houses that smell" rule. Thus, by remediating water issues when they occur, sellers are eliminating one common source of bad smells. By asking residents and guests to smoke outside, they are mitigating smoke odors, and by installing and using high efficiency cooking vents to lead to the outside, they are keeping cooking odors to a minimum.
Of course, the number one source of odors, the family pet, is a little harder to control. Pets, as we all know, have their own agenda, so keeping wet dogs, cats who missed the litter box, and older animals under wraps, is often very challenging for homeowners. While it is not always possible to limit the odors animals create on an everyday basis, once sellers start to market a home, it is of the utmost importance that carpets, furniture and wood floors that retain pet odors be replaced.
When sellers get ready to put a home on the market, they must identify and remediate odors that turn off prospective buyers. Unfortunately, it's not always easy for sellers to identify familiar smells that might be problematic, says Neeraj Gupta, director of product research and development at ServiceMaster Clean, which performs major cleanups and post-disaster restorations of residential and commercial properties. "There is no 'odor meter,'" Gupta says. "People get used to the odor of their house and may not notice that something is not pleasant."*
The best way to find out whether a house smells OK is to "ask someone who doesn't live there to come inside and give an opinion," Gupta says. The obvious "someone" would be the real estate broker hired to sell the home. But not all brokers will point out that a house smells bad, so it is important to have friend give you an honest opinion ahead of time. Once you know, there are many ways to neutralize odors and make it more appealing to buyers.
So, as we enter the rough weather times of the year, keep in mind that storm damage can lead to conditions that will one day make your home hard to sell, and that immediately remediating storm damage is imperative!
Jill Goldman is a partner at The Matson Goldman Team, Prudential Fox and Roach, West Chester, PA. www.matsongoldman.com
*From an article in Bankrate.com entitled "Don't sell a smelly house" by Marcie Geffner, June 29, 2012.