By Jilll Goldman, Special to The Times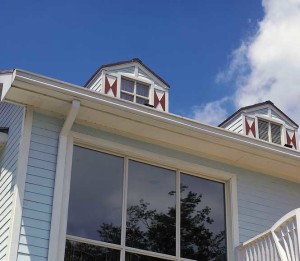 As we all know, the unfortunate downturn in the economy has caused prices to decline, inventory to soar, and mortgage qualification criteria to become overly burdensome.  These factors have had a chilling effect on the housing market.  Having said that, our area has stayed afloat better than some, and we are clearly seeing an upturn in prices and a slowing inventory, which will eventually help home prices climb.
While we watch for signs that the economy is turning around, there are a few effects of the economy that have impacted our housing use and lifestyle in a positive way, and I hope they will continue even after the market improves.  For example, I have seen homeowners invest in energy efficiency by installing programmable thermostats, adding insulation, buying energy star appliances and utilizing fireplace blowers to heat their homes more efficiently.
I have also definitely seen more sensitivity to recycling and green living.  It seems that every street I drive down, and every home I visit, has a recycling bin at the curb and in the house.  Offices and schools have added recycling bins in greater numbers in our area, and townships hold "recycling days."  I have also seen sellers invest in low water toilets and shower heads, add vegetable gardens to their homes, and explore "cleaner" energy sources.
Interestingly, the real estate industry has also seen builders offer more energy efficient designs that reflect buyers' desire for simpler living spaces. Two-story foyers and extra space in bathrooms, hallways and utility rooms is being reassessed and alternatives are being offered.
Finally, many people are looking at little used areas of their homes and re-purposing them to accommodate the return of adult children, older parents coming to live with them, or out of town relatives staying with them for several months a year.  This is happening in walk-up attics, basements and garage spaces and is really good for homes and neighborhoods.  Utilizing otherwise neglected spaces brings life to a home and helps potential buyers see their family in the home when the owners sell the house.
Now, as you can imagine, no one is waiting for the housing market to bounce back more than we are, but I really do hope that homeowners, builders and realtors will retain their sensitivity to these positive changes, as they are contributing to a better world for all of us.
Jill Goldman is a partner at The Matson Goldman Team, Prudential Fox and Roach, West Chester, PA. www.matsongoldman.com