Because of low housing inventories, listing your house now might bring a better price
By Jill Goldman, Special to The Times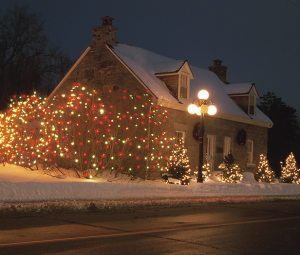 Now that we have entered the holiday season you may hear a popular myth that houses don't sell at this time of year. Not true! In fact, at this time of year we see a surprising number of buyers looking for housing and a predictably low number of homes on the market.
Why? Relocation buyers and move up buyers start thinking about next year's school planning as they contemplate private school applications, elementary school decisions and summer camp registration, all of which begins (or even ends) by February. Because these decisions all involve geographic realities, buyers start looking around now, even though they may not be looking to move yet.
So, why is inventory low? 
Well, in addition to the fact that homeowners have also heard the myth that homes don't sell during the holidays, they tend to think that it is more difficult to stage and show a home when holiday decorations are up, and college students are home, and the weather is getting unpredictable.  While these issues have to be addressed, the inventory shortage clearly puts sellers into an advantageous position if they list now, rather than in the Spring when so many other homes are coming on the market.  The Spring selling season usually begins at the end of January or the beginning of February, but for buyers trying to make school and relocation decisions, having homes to look at earlier in the year is important and sellers with the foresight to put their homes on the market now will reap the benefits.
In addition to that, we have been seeing some good news in the economic forecast and the housing market is seeing an upturn. With the presidential election behind us and Washington talking about comprise for the first time in many months, folks seem to be more optimistic. How do we know?  Well, Black Friday brought retailers Billions in revenue.  Really – – Billions! So, although the job market is showing only small gains, and the economy seems to be coming back steadily but slowly, it turns out that consumer confidence might really be the predictor of the housing recovery.
Thus, while interest rates remain historically low, and while we have an inventory shortage in certain price ranges in our area, this truly is a great time to list a home!
Jill Goldman is a partner at The Matson Goldman Team, Prudential Fox and Roach, West Chester, PA. www.matsongoldman.com