Everything appears to be in place for housing market recovery
By Jill Goldman, Special to The Times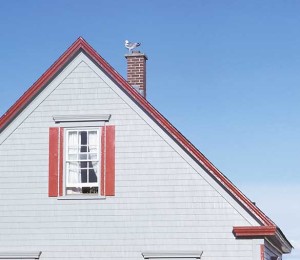 A sharp boost in home prices during the spring could signal a recovery in the long-suffering U.S. housing market, according to an industry report issued Tuesday and reported in CNNMoney (by Les Christie, Aug 28, 2012).
The S&P/Case-Shiller national home price index, which covers more than 80% of the housing market in the United States, climbed 6.9% in the three months ended June 30 compared to the first three months of 2012.
"We seem to be witnessing exactly what we needed for a sustained recovery; monthly increases coupled with improving annual rates of change," said David Blitzer, a spokesman for S&P, in a statement. "The market may have finally turned around."
There have been several positive industry reports over the past several weeks. In July, new home sales were 25% better than a year earlier; existing home sales gained 10% year over year; and developers applied for 30% more residential building permits.
The steep increase in home prices "feels really good after six years of straight down," said Mark Zandi, chief economist of Moody's Analytics.
He cautioned that the results may overstate the case for the housing recovery a bit. The mix of homes being sold has changed lately, with fewer repossessed homes on the market. Those sell at big discounts to conventionally sold homes and had been propelling prices downward.
The home price improvement is expected to have a positive impact on foreclosure rates, according to Michael Fratantoni, vice president for research and economics for the Mortgage Bankers Association.
Foreclosures have already been falling and could drop some more if the upswing in home prices continues.
As home values increase, home equity rises, and fewer mortgage borrowers will be underwater, owing more than their homes are worth. That will give them an asset to tap should they run into a tight financial patch.
An improving housing market will also give homeowners more confidence in the investments they've made in their homes.
"There has also been a lot of concern about strategic defaults," said Fratantoni. "That should ease now. When home prices go up, people have a financial incentive to hold onto their homes and they're less likely to walk away."
Rising prices are likely to push potential homebuyers off the fence, where many have been waiting out the price decline, according to Doug Duncan, chief economist for Fannie Mae.
"Their perception that we hit the bottom takes out the risk of buying into a falling market," he said. "That should increase demand, particularly if they also believe that mortgage rates have reached a bottom as well."
Each of the 20 cities covered in the report recorded a gain in June, compared with a month earlier. Detroit prices jumped 6% for the month, the most of any city. Minneapolis prices climbed 4.8% and Chicago prices rose 4.6%. In Phoenix. home prices were 13.9% higher in June than 12 months earlier, the highest gain of any of the 20 cities covered. Several cities were still in negative territory year over year, including Atlanta, where they were off 12.1%. New York prices were down 2.1% on an annual basis, and Las Vegas prices were 1.8% lower.
For Zandi, all the positive news on housing carries over to the rest of the economy. "Housing is beginning to act as a tailwind for the recovery," he said.
What does this mean for us locally?  We have seen a very busy Spring, with sales volume increased over last year at this time, and prices at least holding steady.  With the supply and demand issues that we have discussed in previous articles, it seems only a matter of time until sellers start to see increased prices.  For now, though, the decline seems to have ended and we appear to be at a plateau.
Once the Labor Day holiday is over, we normally see an uptick in the market and expect to see on more activity this month than we did at the end of August.  Look for some new listings to hit the market and a pretty good sales record between now and Thanksgiving.  Remember – if you're thinking of putting your home on the market this Spring, curb appeal, fresh paint and super cleanliness are the keys to successful showings.
Jill Goldman is a partner at The Matson Goldman Team, Prudential Fox and Roach, West Chester, PA. www.matsongoldman.com