Suggestions for fun in the sun as Summer shines on
By Kelly Hockenberry, Columnist, The Times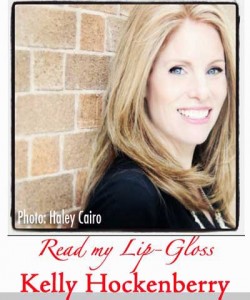 Happy 4th of July weekend! Time for the Sunday Super Six! Here is the list of my newest summer obsessions:
1. COOLA: Being a redhead, I fancy myself an expert when it comes to sunscreen. This brand is organic, smells great and is ultra sheer! I got mine at Houppette in Greenville.
2. Fun summer #DIY: Serving trays can be very pricey. I found this do-it-yourself on Pinterest and it seems relatively simple. I plan on painting mine and monogramming it (surprised?). Click here for instructions:http://bit.ly/1j8sKU8 
3. Sally Hershberger Keratin Spray: I picked this up at CVS last week and it is the answer to my summer hair care issues! It's a light-weight conditioning spray that tames frizz, softens dry hair and protects against heat damage from blow drying and flat-ironing. You need to try it and thank me later.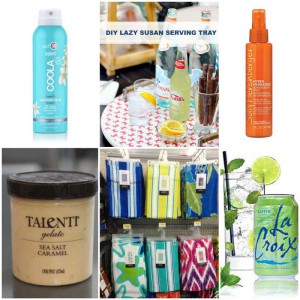 4. Talenti gelato: This is heaven in a little, plastic container. My favorite flavor is the Sea Salt Caramel. I have been known to buy it, hide it from my family in the recesses of the freezer and consume it within 24 hours. Not ashamed.
5. Walmart beach towels: My children have the uncanny ability to lose a beach towel moments after usage. Therefore, something expensive is out of the question.I love these cheerful, brightly colored options for less than 6 DOLLARS at Walmart. Just bought three the other day…should last us through July (I hope).
6. La Croix seltzer: Fizzy water with fruit (especially lemons, limes and peaches) and tons of ice is my go-to summer drink. It is also delicious mixed with a little Pinot Grigio, fyi…
Happy Holiday Weekend!