Lighting, Hatters put the brakes on Unionville rally
By Dave Conard  Sports Editor, UnionvilleTimes.com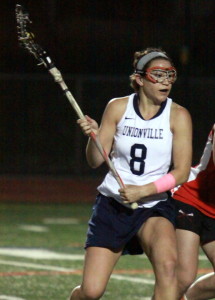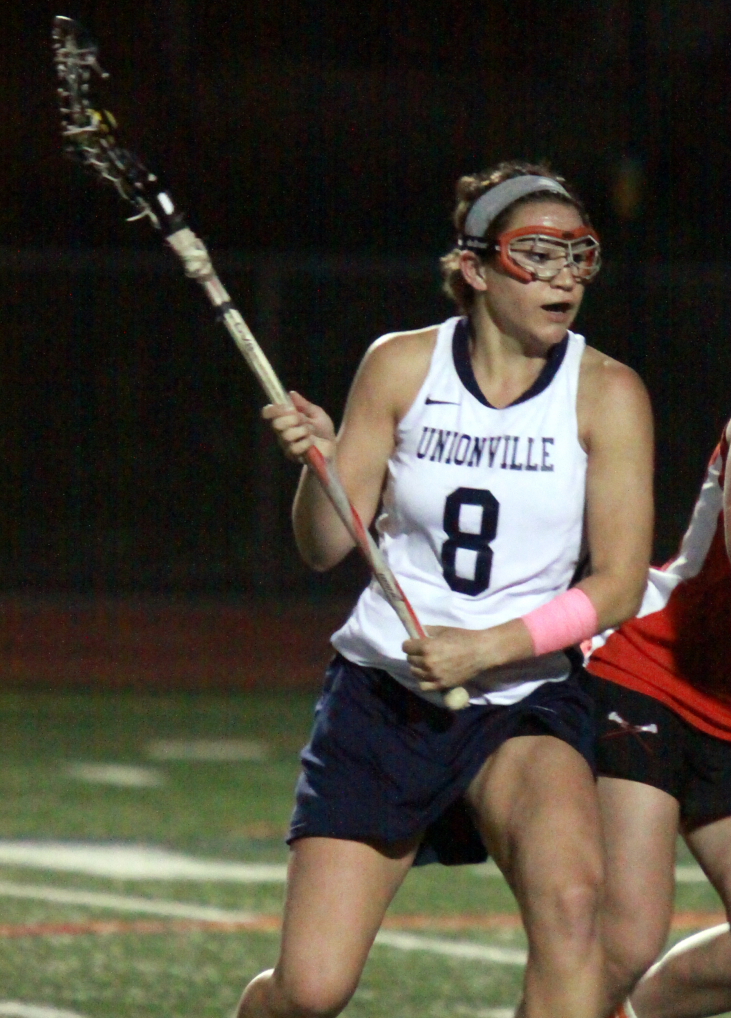 HORSHAM—Some times in life there are signs you just can't ignore.
In their PIAA District One opening round match up with Hatboro-Horsham, just as coach Landry's talented squad was mounting a come back, Mother nature stepped in by sending lightning to the turf of Hatters Stadium, forcing a break in the action.
Led by senior Kris Abens (4 goals, assist), the Indians (12-6-1) had climbed to within two goals of the 11 seeded hosts and looked as though Mr. Momentum had tossed on a blue and gold jersey prior to the teams and fans being instructed to leave the field in favor of cover.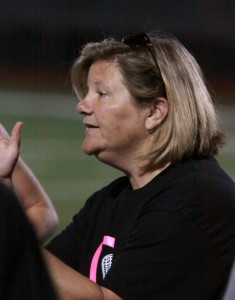 "They had the momentum," said H-H head coach Duncan Swezey. "The break for the lighting helped us put a freeze on it. They were sprinting back, and busting it and we weren't, we had to cut down our mistakes, we did that and came back strong. This is a game in which teams really feed off of emotion and goes in runs."
When play resumed, the Hatters (17-2-0) went on a 5-0 run to re-establish the lead and take the wind out of the sails of the 22nd seeded Indians, as the home squad claimed a 16-11 win.
Hatboro-Horsham senior Cortnee Daley, who has committed to Louisville University, led the way with a game high six goals and an assist, while Asnnabeth Donovan posted three goals for Unionville, whose season came to an end with the loss.
"We knew this would be a tough game," said Daley. "they played a great game against us and really forced us to compose ourselves and capitalize on the few mistakes they made."
With the win Hatboro-Horsham advances to play one of Unionville's familiar foes, #6 West Chester Henderson, who defeated #27 Pottstown by a count of 18-8, on Thursday at 4 pm.
Hatboro-Horsham 16, Unionville 11
Unionville                     5   6   -11
Hatboro-Horsham  10   6   -16
Scoring-
 Unionville-
Kris Abens 4 goals, assist,
Annabeth Donovan 3 goals, assist,
Kristin Newborough 2 goals,
Finley Sutton goal,
Demming Carlow goal,
Kelly Close assist
Hatboro-Horsham-
Cortnee Daley 6 goals, assist
Nicole Beck 3 goals, 2 assists
Julie McKay 2 goals, assist
Caroline Hagan 2,
Lizzy Carr 2 goals, 3 assists,
Rachel Rausa goal,
Maria Guerra assist.
Shots: Unionville 20, Hatboro-Horsham 31.
Saves: Nikki Bonaducci (U) 15; Jacqueline Giovinazzo (HH) 9.