To the Editor,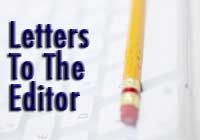 I think it is time for Sen. Dominic Pileggi to explain himself and his actions as Pennsylvania State Senator representing the 9th District of Pennsylvania.  It would be great for there to be a very active discussion that includes the following topics when Roger Howard and Dominic Pileggi debate on April 19th.
Who is protecting our kids?  The whole Sandusky affair leaves one wondering who in Harrisburg is watching out for the children.  Who is holding the state's public safety officials accountable?  Why is the senate not asking tough questions to the governor, attorney general, state police, children & youth services, etc…   about what they are doing to protect our kids?  This can't be the first time questions about the safety of children have come to Senator Pileggi's desk.  When is the senate body he leads going to start asking the state's law enforcement officials tough and pointed questions about how they are protecting our children?  Should law enforcement in Pennsylvania be "doing more"?

Why is it so difficult for the Pennsylvania Attorney General's office to investigate, arrest and prosecute a suspected pedophile?
Why did government officials share publicly so much information in such a sensitive case?  Did the judge actually order the Governor to stop talking to the media about the case?
What is being done to ensure organizations like The 2nd Mile are "doing more" to protect children and respond appropriately to concerns about its adult volunteers?
Does Senator Pileggi understand that his most important constituent will not be making any campaign contributions or even casting a vote in this election?  The children in his district and in the state of Pennsylvania need officials in Harrisburg demanding that law enforcement "does more"!

Legislative staffs are not campaign staffs – What has Senator Pileggi done (or does he plan to do) to stop legislative staffs from engaging in political campaigns?  Several legislators have recently been convicted of crimes for using their staff members to work on political campaigns.  In 2010, David Woods, Senator Pileggi's Chief of Staff, was reimbursed for over $50,000 in campaign related expenses by a campaign committee named "Friends of Dominic Pileggi."  Senator Pileggi's chief of staff (whose salary exceeds $160,000 annually) was reimbursed by the Senator's campaign committee for over $50K of expenses in a year when Mr. Pileggi was not even on a ballot?  There is a good chance that Mr. Woods spent more of Dominic Pileggi's campaign funds in 2010 than Roger Howard's entire campaign will spend in 2012's primary election.  With all the current problems with legislative staffers engaging in political campaigns, do you think the Honorable Senator Pileggi is part of the solution or just possibly one of the biggest enablers of this problem?
Pension reform– The cost to the taxpayers for this defined benefit is staggering.  Over each of the last several years, the total pension cost to the PA taxpayers has increased by an additional $300+ million each year.  As this problem grows, the burden to the taxpayer for the overly generous state employee and teacher pension plan is stealing our future.  Why isn't this problem being addressed by the PA State Senate (led by the Honorable Senator Pileggi)?

The U.S. military pension plan's maximum payout is 75% of a service member's pay at his final rank.  Why are state employees and teachers maxing out at 100% of their ending salary?
Military pensions accrue at a rate of 2.5% per year of service (capping at 75% after 30 years of service).  Why the PA legislator and judges' pension accrual is rate a generous 3.0% per year of service (capping at 100%)?
PA legislators can start collecting a pension at age 50.  Seven former PA legislators that are now in the U.S. Congress are currently collecting a state pension for their time with the Pennsylvania legislature.
Why not a 401k plan for state employees and teachers' retirement savings?  They definitely don't need a pension plan that pays better than the pension plan for military retirees.  We the taxpayers can't afford it!
The Pennsylvania Legislature has lost its focus.  Its members need to be told that there is nothing more critical than the safety of our children, and the legislature has an obligation to ensure the executive and judicial branches of our government are fulfilling their responsibilities to protect our children.  The days of "if you're not cheating you're not trying" are over in the PA Legislature.  We need legislators with the integrity to stand up and stop the corruption.  Lastly, the next Senator representing the 9th district needs to get proactive on pension reform, now!
Hope there is some good discussion on these issues during the Howard vs. Pileggi debate on April 19, 2012.
David Cleary
Glen Mills, PA