A monogram can make something more than special: it can make it yours
By Kelly Hockenberry, Columnist, UnionvilleTimes.com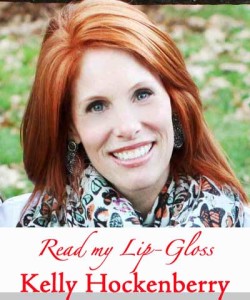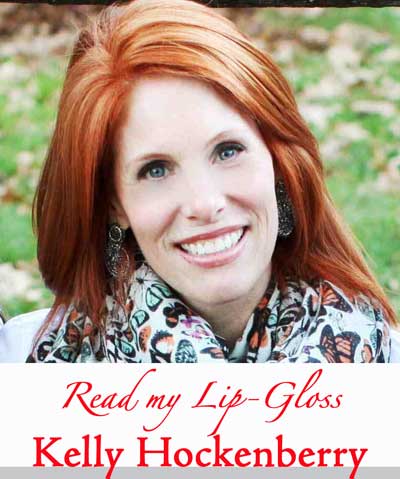 I was born and raised in Delaware County.
However, I firmly believe that I was a Southern belle in a past life.
And, I know this because I love to use the word "y'all".
And, I will buy any item of clothing with a polka dot, bow or sparkle on it.
And, most importantly, if it's not moving, I'd like to monogram it.
Seriously.
Thankfully, I can successfully achieve this goal by going to the cutest little boutique EVER in Greenville, DE called "The Pink Turtle".  They have a HUGE selection of all things "personalized"!  It is a Southern girls dream.
Necklaces, cell phone covers, note cards and luggage tags, dishes and serving trays, trashcans and wellies!  BE STILL MY HEART.
Carey and Christine (the owners) are fantastic at helping to select the perfect pattern and color scheme to suit the most discriminating monogram obsessed gals in town (a.k.a…my high maintenance friends, you know who you are, who enjoy personalizing pretty much everything they own…not that there's anything wrong with that)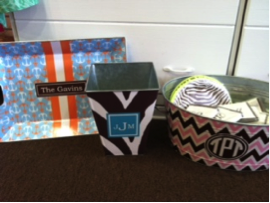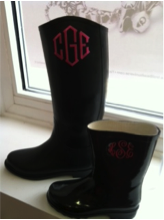 In fact (don't get jealous), I just ordered my custom cell phone case and a large tortoise shell monogram pendant the other day.  It will take roughly three weeks to come in…and, because it is personalized, no one can "borrow" it.  So, there.
If you have a friend or family member getting ready to welcome a new baby, I have another precious option in the world of "personalized" gifts.  My friend, Christi Lewis has a business called "Spoken in Stitches" (like her on Facebook for updates and new products!!)
Bibs and burp cloths, tote and duffle bags, towels, pillows and teddy bears. You name it.  It can be personalized.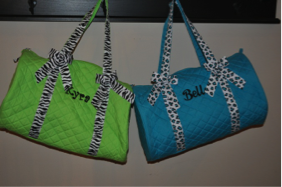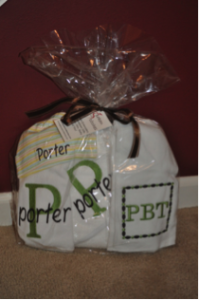 If the child does not have a "Monogram Appropriate" name like:  Alexa Simone Smith, for example…
(I'll give you a moment to process…..)
Get it?
You can always do the full name or a big initial and it would be adorable.
Did you know that monogramming has rules of etiquette?
It's true!
For a couple, the monogram would be the bride's first initial, the initial of the surname, followed by the groom's first initial.
For a woman, the monogram would be the first initial, the initial of the last name and then either the middle name or maiden name initial (if the woman is married).
For a man, the monogram would be in the order of first, middle, last name initials.
For a baby (either male OR female) the initials would be first, last name, middle name until the boy gets older, in which case it will revert to a "man's" monogram order.
Fascinating, huh?
Well, maybe just to born-again Southern peaches, like myself.
Until next week….find something to monogram and get to it!!
Happy Weekend!