District court strikes down suit brought by Pileggi, after state Supreme Court tossed redistricting plan
By Mike McGann, Editor, UnionvilleTimes.com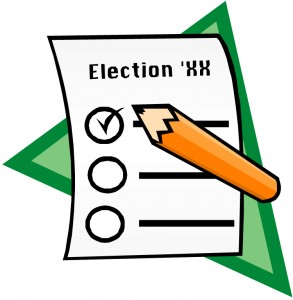 It looks like this year's state legislative elections are going to look a whole lot like 2010 — at least in terms of the districts, after a federal court judge rejected an appeal from Republican legislative leaders, who argued using the old districts violated voters rights under the U.S. Constitution.
A reapportionment plan created by the leaders of the state legislature — The Legislative Reapportionment Commission — was thrown out in January by the State Supreme Court, which ruled that legislative districts revert to their old boundaries until new districts could be drawn likely too late for the 2012 elections.
State Sen. Majority Leader Dominic Pileggi and State House of Representatives Majority Leader Mike Turzai brought suit in United State District Court for the Eastern District of Pennsylvania in Philadelphia, arguing that using the old lines deprives citizens in areas that have gained population — such as Chester County – of fair representation. A number of Latino groups also filed suit, arguing that the old plan fails to property represent their population.
U.S. District Judge Richard Barclay Surrick rejected, those arguments, citing the lack of time and declined to delay the April 24 primary, noting concerns over disrupting Pennsylvania's role in primary elections for federal offices, including President. The lack of a revised plan — Pileggi and Turzai say a new plan will be ready no later than Feb. 22 — gives the state little in the way alternatives, Surrick ruled, other than delaying the primary.
"Granting a temporary restraining order at this stage will delay the primary election and potentially disenfranchise Pennsylvania voters," Surrick wrote in his 24-page ruling.
Surrick noted that even if a new map is approved by Feb. 22, there would need to be a 30-day appeal period with no appeals filed for the maps to have the force of law. No reapportionment map has ever been filed without an appeal, since the state Constitution changed the process in 1968, meaning even with expedited hearings, final state Supreme Court approval of the revised map would be unlikely until early April, just weeks before the scheduled primary.
Such a short period of time would make many of the statutory requirements of the state, from publishing election dates to the gathering of signatures to seek nomination for elective office virtually impossible, he said.
The decision directly impacts only two Unionville municipalities: Pocopson, which will remain in 160th District, currently represented by State Rep. Steve Barrar (R-Upper Chichester), instead of moving to the 158th District currently represented by Chris Ross. Newlin will remain in the 19th State Senate District, currently represented by Sen. Andrew Dinniman (D-West Whiteland), rather than move to the 9th District, currently represented by Sen. Pileggi (R-Chester).