State Senate Majority Leader — and our senator — taken to task for poor lines, poor time management on redistricting
By Mike McGann, Editor, UnionvilleTimes.com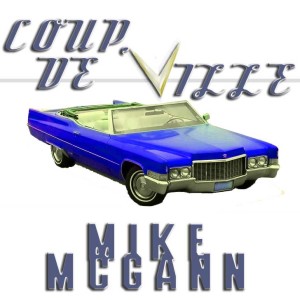 Pity poor state Sen. Dominic Pileggi.
It's been a tough week for our beloved state senator, who also happens to be Senate Majority Leader. Friday, he essentially got pretty badly slapped around by Pennsylvania Supreme Court Chief Justice Ronald Castille, a fellow Republican, over the legislative redistricting plan.
In fact, although it was a 4-3 decision, with the three Democrats rejecting the plan along with Castille, Republican justices Thomas Saylor and J. Michael Eakin expressed serious reservations about the redistricting plan and/or the process and how appeals are handled. Only Justice Joan Orie Melvin — who has two sisters, one a state senator,  awaiting trial for using state employees to campaign for election — entirely backed the redistricting plan.
No, you can't make this stuff up.
In addition to shredding the plan, Castille, writing for the majority, criticized the Legislative Redistricting Commission for botching not just the lines, but the timelines — in other words, it took way too long to get done, despite big leaps forward in technology in the decade since it was done last. Much of the criticism appears to fall directly on Pileggi, who along with House Majority Leader Mike Turzai ran the redistricting process, insiders say. Castille, in writing his opinion said the LRC's delays put the 2012 election in limbo, because it took weeks longer than needed.
Why? Insiders describe infighting between members of the GOP battling about who would keep which towns — and some members apparently were disinclined to give up parts of their overwhelmingly Republican districts to help sure up other GOP members. This internal fur fight, and Pileggi and Turzai's inability to impose party order, apparently led to about of month of delay in getting the plan done.
Worse for the powerful Pileggi — his exercise in creative gerrymandering was rendered moot by a piano teacher from the Lehigh Valley, Amanda Holt. Holt, you see, was confused as to why her neighbor was in a different state house district than she was. And maybe a bit annoyed.
So, she came up with her own map — you can see it here. It proved, at least to a majority of the Supreme Court, that there was no need to split so many municipalities and counties, something the state Constitution says can only be done "when absolutely necessary." It took her 15 months working by herself — without the giant LRC staff or resources — only about three times as long and at a tiny fraction of the cost.
The Holt plan — and a separate filing by the state Senate's Democrats — showed exactly that, the Justices' said. Other litigation — including suits brought by officials in West Chester (which was going to be split between the 156th and 160th districts) Phoenixville (which was going to be split between the 157th and 155th districts) were rejected as not addressing the entire state, but just the local issues. Castille, sparing few in his opinion, also seemed to rebuke the attorneys for the Plaintiffs in those cases, suggesting they might have done a lot better had they read the relevant rulings from similar 2001 redistricting appeals. Man, if they were my attorneys, I'd want a refund — the 2001 rulings were pretty clear about the need for a state-wide approach, rather than complaining about local issues.
But at the end of the day, it was a piano teacher from the Lehigh Valley that doomed the Pileggi/Turzai plan, Castille writes.
"The Holt plan is powerful evidence indeed," Castille wrote in his ruling, issued Friday. "This powerful evidence, challenging the Final Plan as a whole, suffices to show that the Final Plan is contrary to law."
Ow.
So what is a guy to do?
Sue. Of course.
Pileggi and Turzai are filing suit in federal court, arguing, that failing to redistrict represents a U.S. Constitutional violation of equal protection, which has some validity, as Chester County will be woefully underrepresented for the next two years if the 2001 district lines are used for the 2012 elections. But these two filing suit is a bit like a gun owner filing suit against Glock after shooting himself in the foot.
They're asking for the primary election to be delayed — whether this means holding two spring elections, an April primary for the federal offices and a May election for state offices, is unclear. What the fiscal impact is, at a time when the state is looking at about a $500 million deficit, is equally unclear.
It does seem a little fiscally irresponsible to be talking about spending millions on holding an extra election when we're looking at slashing the State Police and education funding. At the end of the day, this isn't about ideology, it's about core competency — the ability to get the job done.
In that respect, it's an utter failure and something that Pileggi will have to address as he runs for reelection. One would hope that in addition to his likely primary opponent, Unionville's Roger Howard, a strong Democratic challenger steps up, as Pileggi's role in this embarrassing mess needs major scrutiny.
The political impact is clear: campaigns and races are in limbo. If you live in Pocopson you have zero practical ability to run or have a say who runs for state representative. It's kind of hard to sign a nominating petition when it's impossible to guess what legislative district you'll end up in. While many like the current state representative Steve Barrar, and were much less enthused at the idea of having Chris Ross instead, the situation is nothing short of lousy — and mirrored all over Chester County.
Clearly, we deserve better.
* * *
Ahead of Tuesday's budget message by the governor, previous thoughts that further cuts to state education funding are unlikely seem to be out the window. With a looming $500 million deficit, Gov. Tom Corbett appears poised to again slash education funding, along with State Police funding.
If the state looks to slash again, what was a mildly complicated fiscal situation for the Unionville-Chadds Ford School District could be very problematic — much as was the case last year when Corbett's proposed cuts led directly to layoffs.
This, despite continuing to support subsidizing the film industry and continuing to battle any sort of severance tax on Marcellus Shale natural gas field. Between those very unpopular stances, using the 2001 district lines and gazillions of dollars likely to spent to drive out Democratic votes by President Obama's reelection campaign, privately some GOP legislators are worried that they might get caught up in the same sort of wave that hit Chester County on 2008 when three Democrats got elected to the state house. All of those seats flipped back to the GOP in 2010.
A couple of other worries: if the economy continues to improve and the very conservative wing of the GOP doesn't warm to likely presidential nominee Mitt Romney, there are a lot of worries about Republican turnout in the fall.
Thanks to those issues and some retirements, as many as five state house seats in Chester County could be in play. Even Sen. Pileggi, once seen as safe, could be in trouble, if the right, well-funded challenger emerges.