With Pennsylvania's primary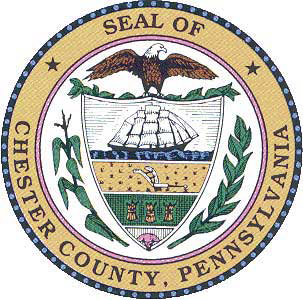 election scheduled for May 17, Chester County's Commissioners joined their peers Thursday their peers across the state in calling for clarity on crucial election issues that remain unresolved.
The Pennsylvania Supreme Court recently selected new maps for the U.S. congressional districts, and the U.S. Supreme Court declined to overturn them, but no decision has been made regarding the future of the state's legislative maps. Several challenges to the state legislative maps drawn by the Legislative Reapportionment Commission have been filed, and a ruling by the Supreme Court of PA is expected shortly.
"We are losing precious time in completing all the tasks needed to prepare for the upcoming primary election," said Chester County Commissioner Josh Maxwell, who also serves as Chair of the County's Election Board. "I am confident that our team in Voter Services can meet obstacles that come their way, but we need resolution urgently to make things easier for our staff and Chester County voters."
As the appeal period on the legislative maps closed March 7, the County Commissioners Association of Pennsylvania filed an amicus brief with the state Supreme Court to request the Court expedite its decision and offer counties a reasonable amount of time to complete the tasks associated with the Primary. They could even entail adjusting the election calendar for the General Assembly's seats.
"We are not taking sides on the make-up of the state legislative map; we simply need an expeditious decision," added Chester County Commissioner Marian Moskowitz. "Now that the deadline for challenges has passed, we are calling on the state Supreme Court to act as swiftly as possible."
Chester County Commissioner Michelle Kichline said the County's Voter Services Department cannot complete election tasks such as preparing ballots for absentee, mail-in, military and overseas voters, or program voting machines, until a decision is handed down. "It's impossible to create a ballot when we don't know which candidates are running in each district," she said.
"Regardless of what happens, we are committed that Chester County will conduct an accurate and successful election," Kichline added. "But the longer this decision takes, the further our resources will be stretched."