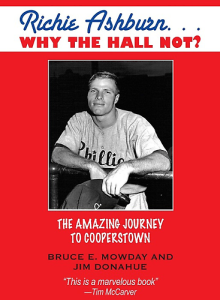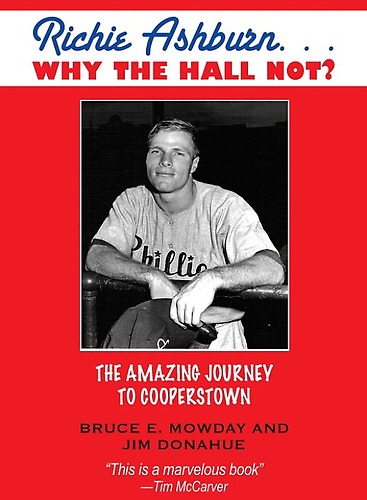 KENNETT SQUARE — The 32nd annual Old Timers Hall of Fame dinner will include an author's signing of the book Richie Ashburn … Why the Hall Not? The Amazing Journey to Cooperstown.
Former Philadelphia Phillies pitcher Tommy Greene will be featured at the Saturday, January 14 event at the Kennett Fire Company's Red Clay Room. Tickets for the event can be obtained at Burton's Barber Shop in Kennett Square. Author Bruce E. Mowday will be on hand to sign copies of the Ashburn book. Ashburn once was a guest speaker at the event. The book costs $20 and a portion of the sales will be donated to the Old Timers organization.
Richie Ashburn was named last month by Philadelphia Magazine as the most beloved athlete in Philadelphia's history. Barricade Books ordered a third printing of the Ashburn book this month.
"I knew this was a great true story about a beloved star baseball player," said Barricade Books Publisher Carole Stuart. "This is a wonderful true story about a star athlete who takes time to talk to a young fan and sign an autograph and later the fan mounts a grassroots campaign to help the star athlete get into the Hall of Fame. You don't find many uplifting stories about athletes these days. This book tells such a story."
The Old Timers' event honors local athletes.
For more information on Mowday's books, see www.mowday.com.