What to know to add some light to your home
By John D'Annunzio, Columnist, UnionvilleTimes.com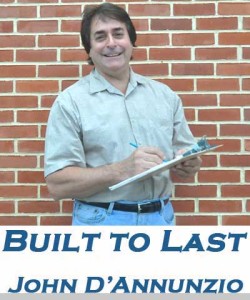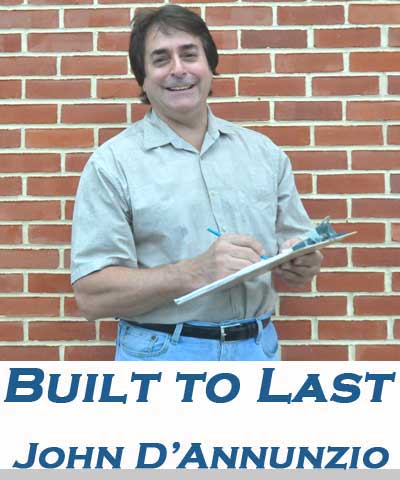 How did sunrooms come about? It all started with the porch, and when the time came for a barbecue people had to put up with all kinds of insects. So they started to install screening on their porches and with a little bit of framing, the insect problem was taken care of. Then, in the 1960s a trend started because people wanted an outdoor environment with the comforts of the indoors.
Somebody up north, where it gets cold, had the smart idea to build an enclosed room facing the south to meet the sun. They enclosed it with single panes of glass and put a roof over top of it. That was a great accomplishment at the time.
So with the development of advanced technology we now have better products to handle any environment. Today we have sealed double or triple pane glass with air spaces between glazing, argon gas filed windows which create a very efficient window, and also low E glass which has a thin layer of silver or other metals to permit light to pass through and help prevent the transfer of heat and damaging UV rays.
The aluminum and vinyl cladding on these windows are a must for a maintance free window. So now we have created a passive solar condition which is great for increased heating during the winter time. As far as flooring it's up to you.
If choosing a wood floor, keep in mind the constant sunlight beating down on it. There is manufactured flooring available that will withstand just about any harsh environment.  If considering a manufactured hardwood floor, here is what makes an extremely hard finish: first multi layers of thin hardwood called plies are laminated together and then a few sprayed coats of urethane accompanied with a UV protector and an aluminum oxide coating.
Let's look into roofing. You can use a roof panel with an R value between 15 and 45 depending wher you live. Or a conventional wood frame system with skylights, shingles or an all glass set up that will meet snow load requirements and R value requirements plus ventilation concerns. Prices range from $1000 for a do it your self set up to a $70,000 price tag for a contractor installed unit.
Questions to ask a company when buying a sunroom:
Do all the framing members (aluminum or vinyl) have a thermal performance rating? You want to keep the exterior temperatures outside.
Is the glass is tempered? It should be acid etched or sandblasted into one of the corner of the windows. Tempered glass, when hit, will break into small pieces not jagged sheets.
Ask about solar heat gain the U value. Does the UV value does the glass control the sunlight to reduce fading on furniture?
As I talked about in a previous article look for the energy star lable on or stamped on the windows or glass doors.
It's nice to have all these things done to ensure a fail safe product but what about support, i.e. ground the footings. Let me explain, you're paying good money, so ask the following questions:
What type of soil conditions exist? Silt clay and sandy gravel each have different bearing capacities. 1500 lbs. is the minimum for one story structures. For concrete compressive strength the minimum is 2500 lbs. When building in the winter ask if the concrete is air entrained to adjust to freezing thawing conditions for footings, minimum footing width, and depth for frost upheaval.
How about wind speed? In the Eastern PA the area the wind speed tops out at 80 mph which is based on a 50 year mean recurrence interval.
Make sure any structure has a registered architect's or engineer's seal on it.
Well what are you standing around for? Class dismissed. I'm keeping attendance so I'd  better see you back next week.
John D'Annunzio is a local Commercial and Residential builder who has held nearly every job in the construction industry from heavy equipment operator to home builder. He is ICC building code certified and lives and operates in Chester County, PA. His column will appear weekly and address various home improvement and building issues with special attention to subjects of interest locally.

Contact John at johnd3656@verizon.net