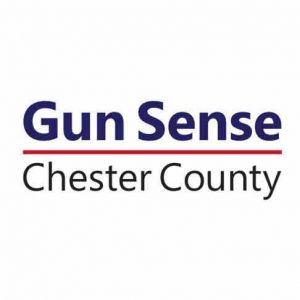 DOWNINGTOWN —  Residents interested in learning about laws governing firearm purchase, carry and use are invited to a July 31, 7:15 pm meeting hosted by GunSenseUs at Downingtown Friends Meeting, 800 E. Lancaster Ave, Downingtown, PA.
Guest speaker Rick Craig is both a member of local law enforcement and an experienced National Rifle Association Instructor. He will review the role of state and federal laws in firearm purchase, where and how firearms can be carried, and concepts such as defensive use of a firearm, firearm safety and responsible firearm ownership.  The formal presentation will run about one hour and will include a question and answer session.
As with all GunSenseUs events, the event is open to the public and admission is free.
Many gun violence prevention groups operate as either a 501c3 (education) or as a 501c4 (advocacy) nonprofit group. Chester County based GunSenseUs supports both advocacy and education through GunSenseUs (a 501c4 advocacy group) and the GunSenseUs Education Fund (a 501c3 education group).
GunSenseUs operations are all volunteer and nonpartisan. To make a donation or find additional information, visit the website at gunsenseus.org or contact the group at gunsenseus@gmail.com.