Five candidates will vie for three seats in Region C of Unionville-Chadds Ford; two Democrats to square off for Pocopson supervisor seat
By Mike McGann, Editor, UnionvilleTimes.com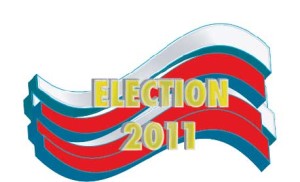 It took more than a month, but now, it's official: a pair of write-in candidates won the Unionville-Chadds Ford School Board Region C Democratic nomination, setting up a November race with five candidates running for three spots on the school board.
Thanks to another write-in, for the first time in memory — and possibly since the era of the Whig Party — two Democrats will square off in November for Township Supervisor in Pocopson.
Chester County Voter Services and the Delaware County Board of elections have certified write-in challengers Kathleen Do, 181 votes, and Gregg Lindner, 177 votes, as winning the Democratic nomination for Region C (Chadds Ford and Pennsbury), trouncing incumbent board president Timotha Trigg and newcomer Sharon Jones who both got 46 votes on the Democratic side. Jones and Trigg won the Republican nomination easily, garnering 182 and 161 votes, respectively. All vote totals are from Chester County, as Delaware County has not released vote totals as yet.
Frank Murphy narrowly won the Democratic nod with 48 votes and cruised to an easy win for the GOP with 170 votes. The top three vote getters of the five will win the November election – but Murphy may have a slight advantage having both the Democratic and Republican nomination.
Before Do and Lindner launched their late write-in race — just days before the May 17 primary — it appeared that only one of the five seats up for election to the Unionville school board would be contested: the Region A (East Marlborough and West Marlborough) seat with Robert MacPherson running against Victor DuPuis.
Now — for the second straight election cycle — the possibility exists that there could be a major philosophical shift in the school board's make up. The 2009 elections added fiscal conservatives Keith Knauss, Jeff Hellrung and Frank Murphy to the board, leading to two years of —potentially — less than maximum tax hikes (that could change with tonight's board meeting, as the board is split whether to hold at a 1.0% tax increase or move to the maximum allowed under Act 1.4%).
The more bottom-line oriented board has also come under some fire for program cuts, boosting fees for activities and studies to outsource busing, janitorial and landscaping services. Murphy and Knauss have also played key roles in what has been at times acrimonious contract negotiations with the teachers union — which has gone almost a year without a contract.
Chester County voter services also certified Ricki Stumpo, a registered Democrat, as the write-in winner for the GOP nomination for Township Supervisor., to replacing retiring supervisor Lauressa McNemar. Carol Haaf won the Democratic nomination. Stumpo defeated GOP write-in Steven Simonson. As of press time, it was unclear whether the township's GOP would attempt to mount another write-in campaign.