I'm craving a bit of cool, crisp weather and maybe a latte
By Kelly Hockenberry, Columnist, The Times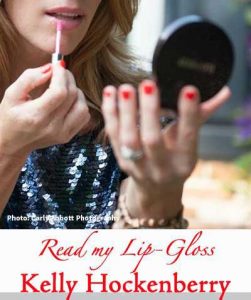 Right now, I am writing my article on the beach feeling summertime slip through my fingers like sand. It has been a long, hot, sunny one filled with lots of great memories. But, I'm looking forward to the change in season. It's one of the main reasons that I love to live in Chester County. There is nothing better than driving down our winding, country roads when the leaves are all different colors.
Not to mention that I'm sick and tired of wearing shorts and bathing suit cover­ups. It's time to transition my closet and pull out all of the dark denim and faux fur I've been craving.
Autumn is the perfect time of year to spice things up! Heaven knows that you can't go anywhere after mid-­August without running into something pumpkin flavored. It doesn't matter the type of store…pumpkin spice EVERYTHING is officially here.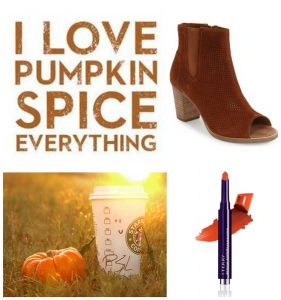 I will admit, I am a fan of the infamous Starbucks latte. However, I had no idea all that I should know (specifically, 11 very important tidbits of info) before plunking down my $5.50 for a steaming hot Venti (no whip). This fun article breaks it down, click here: http://bit.ly/2btq3JG
And, what kind of a fashionista would I be without at least 2 suggestions for injecting a little pumpkin spice into your everyday style?! I'm loving these sexy AND comfortable (how often do those two words go side­by­side?) peep­toe booties from TOMS (http://bit.ly/2bro1JT). Buy a pair and TOMS donates shoes to a child in need. AND, they are under $100. Like, what?
Exactly. Secondly, By Terry cosmetics (available at Houppette) is launching a brand new Click Stick lipcolor that is ah­mazing. Find the perfect shade of orange on the product display color wheel in store. Trust me, there is a shade on it for you. I'm just partial to this hue to celebrate fall. Don't panic, the Houppette girls will help you.
Next week is Labor Day weekend and the first Sunday in September…which means it is time for the Super Six. Does anyone have any special requests? What would you like to see? Please, let me know in the comment section below.
Happy Weekend