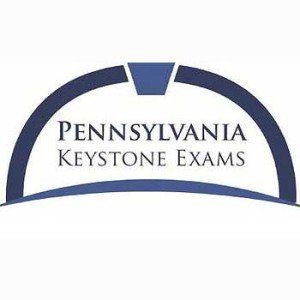 Gov. Wolf  signed into law Wednesday legislation to put a two-year hold on the high school graduation requirement associated with the Keystone Exams in order to give the legislature and the Department of Education time to explore more effective methods of student assessment.
Senate Bill 880, championed by state Sen. Andy Dinniman (D-19) and unanimously passed by the legislature in January, was signed into law as Act 1 of 2016. 
"This has been a long time coming," Dinniman, who serves as minority chair of the Senate Education Committee, said. "I have been fighting against the use of these standardized tests as the sole determinants of high school graduation since they were first proposed by the previous administration in 2012." 
"Strong standards and effective assessments are needed in our schools, but they must come with the necessary resources and support to be implemented in a way that does not negatively impact both students and taxpayers," he added.
Dinniman, a strong and consistent critic of using the Keystones as graduation requirements, said the law marked a milestone victory for the grassroots movement against the Keystones as graduation exams – a movement that started in Chester County. 
"From the beginning, Chester County was the epicenter of opposition to the Keystones as graduation exams. And that is because parents, teachers, staff and students saw what was going on and did not hesitate to speak out," he said. "Almost all the school boards in Chester County passed resolutions opposing the Keystones, and 58 superintendents and Intermediate Unit Directors from throughout the Philadelphia Suburbs voiced their opposition as well."
Previously, high school students beginning with the class of 2017 (current juniors) would have to pass Keystone Exams in three subject areas (Algebra I, Biology and Language Arts) in order to earn a diploma. While the three exams are required by the federal government for evaluative purposes, state education officials in the previous administration arbitrarily tied them to high school graduation.
The new law delays the requirement until the 2018-2019 school year, meaning it would affect incoming freshman. It will give the legislature additional time to resolve some of the unanticipated consequences of the Keystones implementation, including how to effectively administer and fund project-based assessments for students who do not pass the exams.
Dinniman also pointed out the next year will be a pivotal time for the future of education in Pennsylvania. Under Act 1, the Department of Education has six months to investigate and report on the following:
Alternative methods for students to demonstrate proficiency for graduation in addition to the Keystone Exams and project-based assessments.
Improving and expediting the evaluation of the project-based assessments.
Ensuring that students are not prohibited from participating in vocational-technical education or elective courses or programs as a requirement of supplemental instruction.
"We have a lot of work to do by August," Dinniman said. "And that comes in addition to finalizing the 2015-16 education budget and passing another budget."
On top of that, Dinniman noted that that, under the newly enacted federal Every Student Succeeds Act (ESSA), in the coming months the Commonwealth has a key opportunity to implement a fairer and more effective plan of assessment for elementary and secondary students.
Dinniman also noted that Act 1 marked an important step in the legislature reasserting its role in education policy.
"Until now, education policy has been largely dominated by regulations implemented by the State Board of Education in accordance with the federal government. Some of these regulations seemed to be enacted with little to no consideration of fiscal impacts or educational value," Dinniman said. "However, the state legislature has a Constitutional duty and responsibility to oversee and provide for 'a thorough and efficient system of public education. Going forward, I believe the legislature will be more aggressive in reasserting its role in the process."
For more information contact Senator Dinniman's Office at 610-692-2112.