Also: McMurtry's do father and son twin bill in Sellersville
By Denny Dyroff, Staff Writer, The Times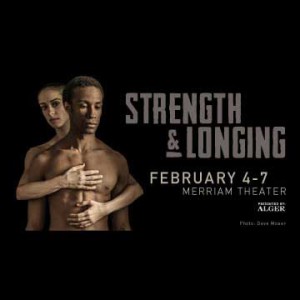 Some ballet fans prefer full-length productions while others prefer ballet shows that feature several individual pieces.
If you're in the camp that prefers a program line-up with variety, then you should definitely check out the Pennsylvania Ballet's new show which is running from February 4-7 at the Merriam Theater (250 South Broad Street, Philadelphia, 215-893-1999, paballet.org).
Pennsylvania Ballet and Artistic Director Angel Corella will take audiences on an emotional journey with four different choreographers in the upcoming performance titled "Strength and Longing."
The diverse and highly entertaining show will feature Nacho Duato's "Without Words," Jerome Robbins' "NY Export, Opus Jazz," Justin Peck's "Chutes and Ladders," and Christopher Wheeldon's "For Four ."
"We started rehearsals for this on December 31 — right after 'The Nutcracker' ended," said Corella, during a phone interview last week. "I wanted to balance it out with things that are very spectacular and showy while others are more serene."
The program opens with Nacho Duato's "Without Words," which highlights themes of life and death through six stripped-down instrumental compositions by Franz Schubert.
"In 'Without Words,' the dancers are practically nude. They wear flesh-colored outfits. It is about relationships between humans — very intimate with images on the backdrop. The dancers have a position and then it gets put on the backdrop. It's a very calm piece."
"For Four" was created in California in 2006 for "Kings of the Dance," an all-star showcase of top male ballet dancers. The piece displays a quartet to Schubert's "Death and the Maiden."
 It was created for four of the best male dancers in the world from four different schools of dance (Cuban, Russian, Danish and American – the Balanchine style), including Artistic Director Angel Corella. Each movement demonstrates the different styles of dance and highlights how men have taken their place in the ballet world.
"This piece is very challenging because it was created for famous dancers from around the world," said Corella. "There are four different movements and very powerful music. The great thing about dance is that every dancer is different — different styles and different dynamics. Our dancers have reacted very well. The movement is really big."
Justin Peck's "Chutes and Ladders" is primarily an interpretation of the music, exposing details of the music through movement. Set to Benjamin Britten's "String Quartet No. 1 in D Major," this Company premiere covers a range of moods and tempos as a string quartet performs onstage with the dancers.
This is not only a Company premiere, but also the first time the Company will perform a piece by Justin Peck. At only 27 years old Peck, Resident Choreographer of New York City Ballet, is quickly becoming one of the top 21st century choreographers.
"Justin Peck is one of the world's most famous choreographers — and he is very young," said Corella. "With the pas de deux, we came back to power and strength. The movement Peck created is very unusual. Justin is extremely original."
Jerome Robbins' NY Export: Opus Jazz" is an abstract ballet, set to cool jazz and angst-ridden beats, that reflects the post-war era of New York City streets, bustling with teens expressing their relationships and emotions through movement.
"Jerome Robbins' jazz movements all are very abstract," said Corella. ". This one is more about what the body does when listening to jazz music. Robbins, who is most known for 'West Side Story,' is a great in the ballet world."
Video link for "Strength and Longing" — https://youtu.be/Mg842q2OIIU
The shows at the Merriam are scheduled for February 4 and 5 at 7:30 p.m., February 6 at 2 and 8 p.m., and February 7 at 2 p.m. Ticket prices range from $29-$125.
There are a number of musicians whose sons have followed in their footsteps, including Led Zeppelin's John Bonham, Bob Dylan, Frank Zappa and James Taylor. But, it isn't often that they record or perform together.
On February 5, the Sellersville Theater (24 West Temple Avenue, Sellersville, 215-257-5808, www.st94.com) will host a special show with James McMurtry as the headliner and his son Curtis McMurtry as the opening act.
"This is just a four-day flyout," said James McMurtry, during a phone interview last week from his Texas home. "It's an acoustic thing. What Curtis and I are just doing is flying into Baltimore and then doing shows in Alexandria, Annapolis, Sellersville and New York.
"I can't get my band to the East Coast because I've already used up the route since we put the record out. We toured the whole country in a van — starting in Texas and working our way around the country. I can't fly my band east just for a couple shows."
"It used to be that we toured an album to promote record sales. It's changed a lot. Now, we make records to promote our tour dates."
McMurtry spent a good chunk of 2015 touring his "Complicated Game" album. It was the musician/storyteller's first album after a six-year gap.
"I'm starting to write a little bit," said McMurtry. "I try to avoid writing like the plague. Usually, I get two lines and a melody together. It's — O.K., who said that? When I find a character, I start to build the story.
"With the songs on 'Complicated Game,' some are old and some are new. 'You Got to Me' started 20 years ago while 'Ain't Got a Place' took 15 minutes. For my set list, I play whatever works. Some songs work and some don't.
"I choose from catalogue material — all the way back to the '80s. I'm playing these few dates with Curtis and he's bringing along Diana Burgess to play cello. She is great. We've been putting together a special encore for this tour."
James McMurtey's father — novelist Larry McMurtry — gave him his first guitar at age seven. His mother, an English professor, taught him how to play it.
"My dad's influence on me?," said McMurtey. "I don't know about his writing — his speech had more to do with it. He'd sit at the table and tell stories. He grew up ranching in North Texas and oral tradition was still alive."
Now, Curtis McMurtry represents the third generation of storytellers in the family — as a singer-songwriter just like his father.
 "When I was 12 or 13 playing in my first garage and punk bands, it became clear that music was what I wanted to do as a career," said Curtis McMurtry, during a phone interview last week from his home in Austin, Texas.
"I took some guitar lessons but I was primarily self-taught. I really didn't get much from my dad. He is a phenomenal guitarist but he doesn't play many jazz chords. It's all in his right-hand picking where the complexity comes from. He has this incredible bluegrass picking style.
"When I was young, I got really excited about jazz guitar and players like Django (Reinhardt). I started playing sax when I was 11. I was also in marching bands and ensembles in school.
"I continued to study jazz in college. I studied jazz theory and was influenced by sax greats such as Gerry Mulligan. Sparse instrumentation had a big influence on me.
"I graduated from Sarah Lawrence College in 2013 with a major in ethno-musicology and music composition — primarily instrumental stuff — Bulgarian and West African. I try to fit it all in my music but I try not to force it."
In August 2014, McMurtry released "Respectable Enemy" — his debut album on Berkalin Records.
"Lately, I've been playing banjo and guitar in a trio with a cellist and a trumpet player," said McMurtry. "Diana Burgess is the cello player and also does harmony vocals. She is coming with me on this tour. We'll be a duo for my sets and also will do a few sogs with my dad."
Video link for James McMurtry — https://youtu.be/4bE3DVMwjfw.
Video link for Curtis McMurtry — https://youtu.be/QOU8QtvcgB8
The show at Sellersville will start at 8 p.m. Tickets are $21.50 and $29.50.
Other upcoming shows at the theater are Sierra Hull and Honey Dew Drops on February 4,  Brianna Nelson and Brian Dunne on February 6, the jimmy Dorsey Orchestra on February 7, Richard Thompson on February 8, Candlebox  on February 9 and Clifton Chenier and the Red Hot Louisiana Band on February 10.
The story of Catey Shaw's music career almost has a storybook vibe — something a screenwriter would create. The talented singer-songwriter, who is performing February 5 at MilkBoy Philly (1100 Chestnut Street, Philadelphia, 215- 925-6455, www.milkboyphilly.com), is already on the brink of stardom.
A native of Virginia Beach, she moved to Brooklyn in 2010 to pursue a career in the arts. Shaw was discovered by her producer, Jay Levine, in the subways of New York City while busking to raise money for food.
Levine is a music producer and songwriter who is credited for discovering multi-platinum artists such as Fefe Dobson, Susan Cagle, Prozzak, and The Philosopher Kings.
"I was and artists and had moved to New York to study oil painting at the School of Visual Arts," said Shaw, during a phone interview Monday afternoon from her home in Brooklyn. After a year, I left school because I ran out of money.
"In 2012, I went to the New York subway and started busking. That's where Jay Levine heard me play. The doors of the subway car opened and we were looking right at each other. He got off at the next stop and then took a ride back to talk with me.
"He told me he wanted us to write together. I was a little skeptical at first. But, there was this instant trust between us. There was a weird out-of-body thing that said it was going to be O.K.
"We were working together four or five days a week. We did hundreds of sessions together. In the last year, we've gotten even more focused."
Shaw's discography includes three EPs — "Clouds" (2013), "The Brooklyn EP" (2014) and "Human Contact: Remix EP" (2015). She also has released seven singles — "Family" in 2012, "Cuddle Up,"  "Human Contact," and "Brooklyn Girls in 2014 and "Tell Everyone,"  "Walks All Over You," and "Rumble In The Park" in 2015.
Another storybook-style event happened in the summer of 2014. Shaw's "Brooklyn Girls" caught fire on the Internet. The video went viral and racked up close to a half-million YouTube views.
A lot of people loved the song and the video — and a lot of people really disliked it. In July 2014, Entertainment Weekly described it as "the most hated song on the internet."
"'Brooklyn Girls' definitely drew both positive and negative reactions," said Shaw.  "But, it was all good because it generated a lot of publicity for me — got people to know my name. The song was written about Brooklyn and what's cool about Brooklyn. People us 'Brooklyn' as an adjective for 'cool.'
"My earlier music was more acoustic and sweet. Then, the song 'Run, Run, Run' was out of nowhere. It was different and we realized we had something special. It wasn't until 'Human Contact' started to take off that things started happening with my identity."
Next up for Shaw is the release of her debut album.
"I've been working on the LP," said Shaw. "It's done for the most part. I'm excited to put out a full body of work. All the songs were written in the last year and they all relate to one topic. It's a relationship album — a 'breaking up' album that I didn't know I was writing — an album about the way we get wrapped up in things."
Video link for Catey Shaw — https://youtu.be/pw7WKxCOlos.
The show at MilkBoy will start at 8:30 p.m. with opening act Whiting. Tickets are $10 in advance and $12 at the door.
Other shows this week at MilkBoy are Allan Rayman, LoLo, Mothers, Thee, Idea Men and John Vettese on February 4, Lionize, Screaming Rattler and BlackHand on February 6, and The Prettiots and Liz and the Lost Boys on February 10.
Another hot show on February 5 will be the "Anjunabeats Tour," which will touch down at SoundGarden Hall (520 North Christopher Columbus Boulevard, Philadelphia, 847-268-8331, http://www.soundgardenhall.com).
The EDM (electronic dance music) concert features Anjunabeats artists ilan Bluestone and Andrew Bayer as headliners and Giuliao Presta and Jeriqo as the openers.
Anjunabeats is the electronic music label owned and operated by Above & Beyond, an English progressive trance group featuring Jono Grant, Tony McGuinness, and Paavo Siljamäki.
At a young age, Bluestone taught himself guitar and keyboards and gradually developed his sound. In the last year, the London-based producer has evolved from a little-known newcomer to one of the most promising new acts on the international dance music scene.
With recent releases "Namaste" and "Capetown" on Anjunabeats, Bluestone has become a permanent fixture in Above & Beyond's recent DJ sets as well as gaining comprehensive support from other international DJs including Tiësto, Arty, Gareth Emery and Myon & Shane 54.
In the last 12 months, the London-based producer has continued to dominate the Beatport Trance charts, with dance floor anthem "43" marking his ninth Number One hit and his Snapdragon EP reaching Number One in the overall releases chart. His upcoming release "Bigger Than Love" is expected to be one of his most massive hits to date.
"This is one of the best Anjunabeats tours ever," said Bluestone, during a phone interview last week from a tour stop in Montreal. "At the moment, I've got quite a few new tracks that I've been working on while I'm on the road.
"I have been working with a lot of different artists over the last year or two but, at the moment, I'm concentrating on my own stuff. Experimentation is the key — trying to find things that people like.
"The market for Trance is coming back — in many different ways.  The whole Big Room scene took over trance. Now, Big Room is moving on and Deep House is coming back. Shuffle House is 'in' and Big Room is dying out. The EDM market is changing on a daily basis."
Over the years, Bluestone has created music in a variety of EDM styles and has employed an array of different software and hardware.
"My preferred software is Cakewalk," said Bluestone, who has a house in London with his family and a place of his own in Los Angeles. "The software has developed itself to match up with Ableton. They all do the same thing.
"I'm always producing. I have a mini-studio set up in my hotel room. I see myself as an experimental artist. I try to base my music around a soundtrack. Lately, I've been offered soundtracks but I haven't started making any. As I said before, right now, I just want to concentrate on my own stuff."
Video link for ilan Bluestone — https://youtu.be/K2Vy3kqllg0.
The show at SoundGarden Hall will get underway at 8:30 p.m. Tickets are $15.
Just over 40 years ago, the legendary San Francisco band The Residents recorded an album and then forgot about it.
Not Available was originally recorded as a follow-up to 1974's "Meet the Residents." However, following the band's "Theory of Obscurity," the album was immediately locked away in a bank vault with no plans to issue it until the members of the band had completely forgotten about its existence. It eventually was released in 1978.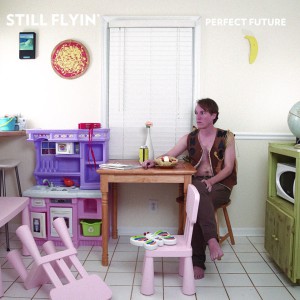 A similar situation happened in recent years with another San Francisco band.
Still Flyin', which will be in the area for a concert on February 4 at Kung Fu Necktie (1248 North Front Street, Philadelphia, 215-291-4919, kungfunecktie.com), just released a new album that almost never saw the light of day.
The band has always been Sean Rawls and whatever musicians he has playing with him at any given time. On January 15, the Ernest Jenning Record Co. released "Perfect Future," the fourth album from Still Flyin'.
"I recorded half the album pretty much on my own — except for the drums," said Rawls, during a phone interview Tuesday afternoon from his home in San Francisco. "The rest were recorded live with the band. Most of the songs were new.
"I had toured a lot on the last album 'On a Bedroom Wall,' which came out in 2012. Then, we had a kid in late 2012 and I had to cut back on music. Writing, I didn't have much time so it was stream of consciousness. I had very little time to work on crafting the songs. I'd write songs and then record them immediately.
"It was refreshing to do it this way. In the past, I'd write a song and then work on it for a year. This was the complete opposite — so it felt good. The lyrics have a theme of rawness so recording it this way was a good fit. A lot of the songs were done in one or two takes."
Raising a child and dealing with family responsibilities have a way of being distractions — and of causing shifts in priorities.
"We mixed the albums right when we finished recording it at the end of 2014," said Rawls. "Once I was done, I just forgot about the album. I wasn't thinking about putting it out or doing a tour.
"Then, last year some time, Pete (D'Angelo), a friend of mine from the Ernest Jenning Record Co. asked me about the album. I told him it was done and he said he was interested in putting it out."
Rawls has always been a bit unconventional with how he has handled his band.
"At the start, I invited a lot of my friends to be in the band," said Rawls, who is the band's vocalist and main guitarist. "In the beginning, we had 15-16 people on stage. Financially, it was impossible to tour with a band that big. The first cut was the percussionist. Then, we cut one of the horns.
"The line-up continued to decrease through the years. Around 2010, we were touring a lot but I couldn't tour Europe with 10 people in the band. So, I settled with a six-person line-up. Now, it's pretty much six of us most of the time — but not always.
"There will be six of us on this tour. Phil Horan is on drums, Gabe Saucedo on vibraphone, saxophone, guitar and vocals, Zach Moran on guitar, Maria Niubo on keyboards and Samuele Palazzi on bass.
"We never play the same set list. We talk between songs. I like to keep it interesting for the audience — and for us. We're playing only one song from 'Never Gonna Touch the Ground,' which was our first album in 2009. We're going to be playing a lot of the new songs."
Video link for Still Flyin' — https://youtu.be/1J2_sxYI1JA.
The show at Kung Fu Necktie will start at 8 p.m. with opening acts Rabbit and Scott Churchman. Tickets are $6.
Other upcoming shows at Kung Fu Necktie are The Good Mess and Mr. Brimstone on February 5, Sharon Needles and Gash on February 6, RFA and Atlas Bloom on February 8, and Line Leader and Killmama on February 10.
All through its 33-year existence, Voivod has shown the ability to mutate, grow, change line-ups and explore new territory without ever losing the core of its music — and its corps of fans.
The Montreal-based band, which has released 13 studio albums and countless singles and EPs, will return to the area for a pair of shows — February 8 at Underground Arts (1200 Callowhill Street, Philadelphia, http://undergroundarts.org) and February 12 at the Chameleon Club (223 North Water Street, Lancaster, 717-299-9684, http://www.chameleonclub.net).
The current roster for Voivod includes Michel "Away" Langevin (drums), Denis "Snake" Bélanger (vocals), Daniel "Chewy" Mongrain (guitar) and Dominique "Rocky" Laroche (bass). The band's most recent release is the "Post Society" EP on Cebntury Media Records.
"We started working on the EP about a year ago," said Langevin, during a phone interview Wednesday afternoon from his home in Montreal. "We had a tour with Napalm Death and we wanted something new for the merchandise table.
"So, we did a split seven-inch with Napalm Death. Our song was 'We Are Connected' and that started our work on the EP. We actually write on the tour bus and then go into the studio between tours."
The Canadian progressive metal pioneers just finished touring Europe as part of the "Deathcrusher 2015 Tour" along with Carcass, Obituary, Herod and label-mate Napalm Death.
"This tour now is of the East Coast and eastern Canada," said Langevin. "In May, we'll play the West Coast and then come back with shows across Canada. "In June and July, we'll play festivals in Canada and Europe and then return to Europe for a club tour in the fall. We'll be doing a lot of writing on the bus this year."
Langevin is the only original member of the band — a band that has always had progressive rock and metal music as its foundation.
"I met Denis when I was a kid and we've been friends ever since," said Langevin. "The other two guys also grew up and went to school together. The first concert they went to was when they were 13 and came to see Voivod. That show inspired them to learn to play guitar — and they've learned their instruments well.
"When Voivod began, it was very influenced by New Wave British Heavy Metal. We were also big fans of prog-rock and we incorporated that into our music very early. Between 1983 and 1989, we rehearsed every night. We were really serious. That's when we focused a lot on prog-rock.
"In the 1990s, we tried to be less intricate in our song structure and we got more psychedelic. In the late '90s, we went back to more metal. With Jason (Newsted, bass player in the early 2000s), the three albums were more stoner rock and punk metal. Ever since we re-formed in 2008, we've been going back toward prog-rock."
Voivod showed its direction to prog-rock by recording a cover of "Silver Machine," a song that was a hit in 1972 for British experimental music legends Hawkwind.
"Our fans have stayed with us through the years and through the changes," said Langevin. "It's impressive. Our fans are very loyal. Lately, there has been increased interest in music from the '80s and we benefit from it. Our crowd is very diverse and crosses several generations."
Video link for Voivod — https://www.youtube.com/watch?v=itHcrRaZhXs.
The tour will also feature opening acts Vektor and Eight Bellswill with doors opening at 7 p.m. Tickets for the show on February 8 are $25. For the show in Lancaster, tickets are $15 in advance and $18 at the door.
Other upcoming shows at the Chameleon are Pigeons Playing Ping Pong and Tweed on February 5 and Essential End, Head Case and Sweet Sister Misery on February 6.
Other shows this week at Underground Arts will be "The Underwater Sounds Farewell Show" with The Snails and The Rosemary Fiki Band on February 5, and Ben Arnold with The Fractals on February 6.
The Flash (102 Sycamore Alley, Kennett Square, 484-732-8295, http://www.kennettflash.org) will present Buffalo Chip and the Heard and Naked Blue on February 5 and the Sin City Band on February 6.
Chaplin's (66 North Main Street, Spring City, 610-792-4110, http://chaplinslive.com) will host Bacton Hill, Lex Patrick and Jason Ray on February 5 and Civil Discord, Fidlam Bens and The Fermentors on February 6.
The Steel City Coffee House (203 Bridge Street, Phoenixville, 610-933-4043, www.steelcitycoffeehouse.com) will host November Lounge Trio on February 4, Steal Your Face (Grateful Dead Tribute Band) on February 5 and Rootology and Steve Zinno & His Brothers on February 6.
The Ardmore Music Hall (23 East Lancaster Avenue, Ardmore, 610-649-8389, www.ardmoremusic.com) will have Steve Poltz, Grant-Lee Phillips on February 4, Wiki of Ratking, Reef The Lost Cauze on February 5, Dweezil Zappa & The Zappa Plays Zappa Band on February 6 and Brother Joscephus and the Love Revolution on February 9.
Doc Watson's Public House (150 North Pottstown Pike, Exton, 610-524-2424, docwatsonspublichouse.com) will present Brazen on February 5 and Missing Link on February 6.
Valley Forge Casino (1160 First Avenue, King Of Prussia, 610-354-8118, https://vfcasino.com) will host a concert by Split Decision on February 6.
Burlap & Bean Coffeehouse (204 South Newtown Street Road, Newtown Square, 484-427-4547, www.burlapandbean.com) will present Cassidy and The Music with Ethan Pierce on February 5, and Kerri Powers and Chelsea Berry on February 6.
The Keswick Theater (291 N. Keswick Avenue, Glenside, 215-572-7650, www.keswicktheatre.com) presents Paul Reiser on February 5.
The Grand Opera House (818 North Market Street, Wilmington, Delaware, 302-652-5577, www.thegrandwilmington.org) will host a convert by Southside Johnny on February 6 in its Copeland Hall.