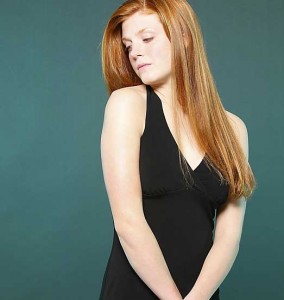 EAST MARLBOROUGH — Do you remember the old Tick Tock Toy Children's Shop, up over Landhope Farms in Willowdale?
Years back it was the main source of fundraising for the nonprofit childcare program at Tick Tock Early Learning Center.   After closing the Tick Tock shop, the generous volunteers who supported the school initiated another highly popular fundraiser, the Magical Mystery Dinner.   This fun evening involved meeting for hors d'oeuvres at Genesis in Kennett, and then were randomly assigned small groups of guests and bused to a variety of "mystery" private homes throughout the area for gourmet dinners.  At the end of the evening, everyone returned together at another surprise location for dessert.
This year the committee is taking a hiatus from the Magical Mystery Dinner and instead hosting the "Little Black Dress Event" on Saturday, April 16th.  Women of all ages and styles are invited to join together at Genesis, wearing their unadorned basic black evening wear.  While enjoying wine, hors d'oeuvres, and desserts, they will be able to shop a spectacular array of "bling".
This is not your run-of-the-mill catalogue jewelry party.  A New York buyer will bring the latest designs in fashion and costume jewelry.  Unique pieces with prices to fit every pocketbook will be available, and you can wear the jewelry home at the end of the evening.
Tickets are $25 per person ($30 at the door), with younger women 18 and under at $10 each.  The price includes two tickets for the many delightful raffle baskets.  Free parking is available in the parking garage adjacent to the Genesis Building.
Besides a wonderfully entertaining evening with girlfriends, daughters, and even granddaughters, shoppers will have the satisfaction of supporting a wonderful organization.  Tick Tock Early Learning Center has been located on Baltimore Pike in New Garden since 1965, in what was originally the Tick Tock Bar.   Executive Director Jackie Maas and her staff take great pride in making a significant difference in the working families they serve.  By providing educational services on a sliding scale, these children are given opportunities that help to ensure future success in school.
For additional information, please call (610)329-6486.