Summer means quick, spontaneous trips, be ready!
By Kelly Hockenberry, Columnist, The Times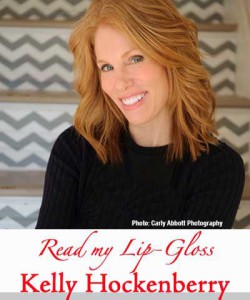 Summer is all about spontaneity. Getting the opportunity to escape for the weekend is a treat that should not be missed. The key is to have an overnight bag at the ready and casually mention to friends that you are available! When packing, here are the 10 essentials for every fashionista…
1. Great pair of sunglasses Invest in a classic pair of aviators with black lenses. Not only will your eyes be protected from the sun, but, you'll look like a movie star, too.
2. Summer clutch When you go on vacation, leave the giant handbag at home. Carry a fun alternative in a summery fabric (rafia is super popular) that is big enough to hold the essentials like your phone, a few credit cards and a lip gloss.
3. Linen button down blouse I love pieces that can serve a dual purpose and this one is it. Wear an oversized shirt to the beach as a coverup and tie the tails into a knot with a pair of dressy shorts for cocktails at happy hour!
4. Dainty jewelry There is nothing worse than heavy, clunky jewelry in the summer. Retire those pieces until the cooler weather of fall. Meanwhile, layer thin strand necklaces and delicate bangles for an easy, breezy, summertime look.
5. Bright lipstick This is a great tip. On especially hot and humid days when you do NOT want to put on makeup, hide your eyes behind a pair of large, dark sunglasses and add a bold, pop of color to the lip. You will look chic and cool all at the same time.
6. Ponytail holders Stash a pack in your bag and wear a few around your wrist, just in case. I love the fabric versions that don't put creases in your hair and look festive enough to be mistaken for a bracelet. Learning how to do a messy top knot is a skill worth mastering for the summer months.
7. Nude colored sandals Having a neutral, leather shoe in your wardrobe will be a life saver. Sometimes wearing black can look harsh in the summer months. Finding a shoe that blends into your skin tone will enable you to wear them with any color outfit. Plus, they elongate the leg and who doesn't want that?
8. Slip dress This is a no brainer. Pick a lightweight sundress in a solid color that you can make look different with the addition of fun, colorful accessories. I have an old JCrew navy strapless cotton dress that I have been wearing for years! It works every time.
9. Classic bikini A black bikini is a summer staple. I agree that shopping for bathing suits is a nightmare, but, firmly believe it is a necessary evil when it comes to swimsuits. You have to try a million on to find "the one". But, it is out there, I promise.
10. Distressed jean shorts Not the Daisy Duke version the teenagers are wearing, BUT, a casual, lightly distressed jean short is the little bit of rock and roll you can get away with on a weekend vacation! Pair with a silky tank top and wedge sandals for a night on the town.
Where are you headed this summer? Hope this packing list is helpful!
Share your plans in the Comment Section below!
Happy Weekend!